Welcome to our guide on how to start a business as a teenager!
This will be longer-form content and not as quick a read as some of our other articles, but it's a one-stop shop for all your business questions.
In this how-to guide we're going to walk you through how to research business ideas, how to start a business, how to grow a business, and recommend a whole bunch of business resources and tools.
Let's dive in!
Business 101
A "business" is a way of saying "a problem is being solved." This is by no means an "official" definition, but I'm aiming for simplicity. A successful business solves a market's need or solves a need better than other businesses (their competitors).
For example, trying to find coupons to apply before checking out online is a pain. There was a need for streamlined and simple process to find the best coupons that would actually work. Honey did just that and have done well solving that need.
An example of a business doing it better than their competitors is Robinhood, who introduced themselves into the investing space in 2013 with a clean app, easy sign up process, and $0 commissions (fees for trading stocks). They're now a popular brokerage, especially among Millennials and Gen Z, and forced their competitors to offer $0 commissions as well.
Starting a Business for Cash vs. Starting a Business for Growth
Before we dive into how to pick your first business idea and how to get started in business I want to mention something.
Personally I believe there are two general reasons people start businesses, and neither of them is wrong. I just want to clarify the two different reasons.
The first is starting a business primarily for cash. This is great! Kudos to you for deciding to be a go-getter and figuring out a way to earn some money rather than whining about having a lack of it. However, starting a business for money and money alone might create some growth struggles later on…
The vast majority of teens out there who are interested in starting a business are likely interested in it for this reason, and there's nothing wrong with that. In this guide, we'll discuss how to start a business to make the maximum amount of cash in the shortest time span possible (I'm even considering dedicating a whole other post to this).
On the other hand, you have a few business or entrepreneurship nerds who aren't just passionate about business for monetary reasons. Jacob and Terry (that's me btw 👋) likely fit this definition, as we enjoy starting and growing businesses just for the sake of learning and because it's fun (we still love the financial opportunities though)!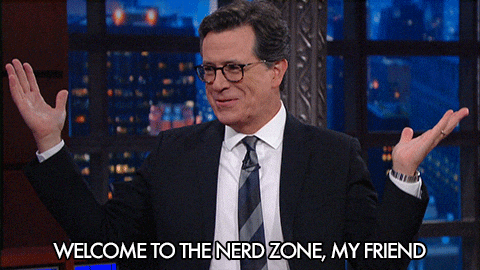 You'll have to forgive us for nerding out on you sometimes. We're going to do our best to make this guide as value-packed and action-driven as we can, but if you run into a part of the guide where we're diving deep into a specific aspect of business, please be patient with us!
In short, this guide is for both the teens looking to make fast cash and for the teens who want to start a business and focus on long term growth. So without further ado, let's jump right in!
This article explains more about the difference between a small business owner and an entrepreneur.
Here's How To Be A Teenage Entrepreneur!
Mistakes to Avoid In Business
A lot of you will get stuck on picking out your business idea before you've even gotten to the actual business stuff!
If you're serious about starting a business, taking action is the most important thing you can do. Just pick a business idea, run with it, and see where it goes. I'm serious! Unlike what school or society teaches you, failing is actually a good thing. If you get too hung up just picking your business idea, you'll run into analysis-paralysis and never actually get started.
Here are 3 Massive Business Mistakes from Real Life Stories!
A Common Misconception
A common misconception I see from my peers who are interested in starting a business is that it will be easy. Unfortunately, it is anything but. Starting and running a business is really hard work and will take a lot of focus and determination. If you're looking for easy cash, I wouldn't recommend getting your hopes up.
It might be easy for the first two weeks or you might be able to make some good money doing odd jobs (nothing wrong with that!), but starting a business is not a path to quick riches. I know it sounds silly, but a lot of us think that (I've thought that too).
Here are The 17 Biggest Lessons I've Learned From Business!
My Business Failures
I apologize if I'm sounding aggressive, but it's for good reason. I've had several peers ask about starting a business but would never follow through with it (usually due to a lack of commitment or because of analysis paralysis).
I remember vividly around the age of 13 my siblings and I wanted to start our own businesses. If I remember correctly, my brother started helping out our neighbor with babysitting and my sister started walking dogs, while I never started anything.
I remember browsing hundreds of business ideas, contemplating, thinking, comparing, analyzing, until I had lost all my momentum and motivation to start a business. Analysis paralysis!
Funnily enough, just this year I ran into a different issue with business. I spent about $650 to start a new business only to realize I was overwhelmed with other commitments, and even though it's been months since I've started that business, my sales are $0.
You know what though? I'm super happy I took the leap and started it. I'm not done with it and I still have big plans for that business, but even though I haven't made any sales I have learned an incredible amount from the work I've put into it (like how to set up my own LLC!).
Fail forward!
Business Ideas for Teens
We've written about tons of business ideas on this blog, so we won't bore you with them again on this post. What I think I'll do instead is list some off and then provide some links to where you can go read more about them on our other posts. So here are some business ideas for teens:
Babysitting
Landscaping
Pet-sitting/house-sitting
Cleaning/Organizing
Junk Removal
E-Commerce
Social Media Manager
Tech Help
PC Building
Website Designer
Flipping
Tutoring
Freelancing
YouTube Channel
Podcast
And, here's some links to some other posts about business ideas:
Here's the link to read more about these teen business ideas.
If you want to learn about starting a blog, check out this blogging case study.
Here's How To Start a Clothing Business As A Teenager in 2020!
This is how I quit my job and freelanced on Fiverr as a teenager.
Here are Business Ideas With Low Investment in 2020!
Finally, here's 8 Businesses That Make Money While You Sleep!
How to Grow/Scale Your Business
If your business becomes successful (profitable), I'm guessing that you'll want to grow and scale your business to make more money.
According to The Millionaire Fastlane by MJ DeMarco, there are two ways to scale a business, increase your prices or increase your customers.
Most of the time, you'll want to increase your customers first. The easiest way to do this is to increase your marketing efforts. Keep doing that until you have so many customers that you're too busy on your own.
This is when you'll need to find a way to take some of the weight off of your shoulders. This is when you can hire employees either in person, or online, to help you with repetitive tasks that don't require decision making and use up a lot of your time. Start off with one employee, then go to two, and so on and so forth.
Eventually, you might have sucked up all the business in one area and you can't increase your customers anymore. Then you need to expand to another location. This is what chain restaurants and retail stores have to do to scale their business, and you may need to do the same.
The other option if you can't increase your customers anymore is to increase your prices. This might sound counter-intuitive, but it actually does work in some situations.
First of all, you can't just increase your prices for no reason. You need to find a way to provide more value so that customers will continue to give you business. I think the best way to add more value is to have top-notch customer service.
Increasing your prices will also attract customers who are less likely to complain. When prices are low, people on the lower-income sides are willing to purchase from you. But, because these people don't have as much money to go around, they're much more likely to complain if they don't see the value in what they purchased.
Vice versa, people on the higher-income side have more money to spare, and therefore aren't going to care as much if they don't see the value in what they purchased.
This doesn't work all the time, many low-income earners don't care and many high-income earners do care. But, generally I think you will find that people on the lower-income side will complain more.
What does this matter? Well it's a lot easier to deal with customers that don't complain as much. This way you don't have to mess with as many returns, refunds, etc.
This makes your business more efficient, and your profit margins improved as well, which is a win win.
Business and Marketing
Marketing is one of the crucial aspects of your business. If you don't succeed at marketing, your business won't succeed.
As a teenager, all of the normal marketing methods still apply. However, one thing that I have noticed is that people are very willing to support a teen entrepreneur. Use this to your advantage! Spread the word about your business to your friends, family, and even strangers! I'll think you'll be amazed at how many people are willing to support you.
In addition, I also think that social media, advertisements, and word of mouth are great marketing methods for your business.
Here's a post on How To Promote A New Business!
Business and Finance
Running the financial side of your business can be difficult for some. For me, that's always been where I nerd out and thus, I haven't struggled there.
The #1 key to success when working with your business financials is bookkeeping. You need to keep track of every single transaction that your business has. Every income, expense, and whatever else needs to make its way on to your bookkeeping spreadsheet.
This is how you'll measure the success of your business and keep track of everything when it comes time to pay taxes. Bookkeeping is not that complicated, but you need to stay consistent with it, otherwise your business will go under.
The Meaning of a Business Entity
Once your business is official, it's a good idea to make it a separate business entity (aka legal entity). You might have heard this term before but wondered what it means.
A business entity is treated as a different person. Meaning, even if you own the business, in the government's eyes, the business is it's own separate person that owns itself.
I know this is kind of hard to understand, but basically when a business becomes an entity, it separates itself from you. Meaning that the taxes the business owes is separate from your personal taxes and any liability that the business incurs is not your personal liability.
Let's say for an example that your business was NOT a legal entity and someone sued your business. Well since your business is not separated from you, you would be personally sued as well. So if someone had sued your for $10 million, your business would go bankrupt and you would as well if you didn't have the money to cover it.
However, that wouldn't be the case if the business was a separate legal entity. In that example, your business would have gone bankrupt, but you wouldn't have, which is much better!
Hopefully you an see the importance of establishing your business as a legal entity. In order to make your business a legal entity, you'll need an LLC!
Business Registration (How to File for an LLC)
Filing for an LLC isn't as scary as it sounds. Actually, the process is pretty simple and took me less than an hour. There is a fee associated with doing so, but it varies from state to state. Here's a list of the fees for each state.
First things first, you need to know your business name. Hopefully you already know this, but if not, take some time to figure it out (not too much time or you'll fall into analysis paralysis).
Next, google, "<YOUR STATE> File an LLC". You should see an official .gov website for the secretary of state (SOS) for your state. Click on their website and you should be taken to a form where you can start filing for an LLC.
There should be a name checker built into your state's form. Make sure you check that your name is available along with any common variations. You don't want to name your business something very similar to someone else.
From there, you'll just need to go through the form and enter your information.
*IMPORTANT: Please note that some states require that you have to be 18 to file an LLC. If you are starting a business as a teenager, you may need to get a parent to file the LLC for you. In this case they should enter their personal information. If they're worried about their own taxes being impacted by this, remind them that an LLC is a separate legal entity, so the business taxes and their personal taxes won't mix.
At some point in the form, you'll need to enter an EIN (Employer Identificaion Number). This is like Social Security Number, only for your business entity. You can get a EIN quick and easy from the IRS here.
When Business Taxes Are Due (and how to file them)
By filing for an LLC and a EIN from the government, you'll need to file a tax return. These taxes are due the same time as regular tax returns (April 15).
You'll need to file a schedule C along with your 1040 tax return. I would recommend that you transfer all profits to your personal taxes at the end of the tax year. This will mean that your LLC will technically take a loss and not be taxed. Then, you'll just have to pay personal taxes on your profits, which is at a lower tax rate than the corporate tax rates.
This is a very complicated topic that we won't be diving too deep into this post. But, you can read more about this subject here.
Business Resources and Tools
Finances
Communication and Scheduling
Other Tools and Resources
Fiverr – Logo design, virtual assistants, odd-jobs, and almost any other service you can think of is available on Fiverr. Incredible pricing too!
LastPass – Robust free plan (I've been using them for over three years and have never needed to upgrade). Great software for keeping track of all your passwords and storing sensitive documents.
Privacy Policy Generator – Kind of an odd tool/resource, but might be handy for those who need it.
Business Listing Services
The following directories are mostly only helpful for physical business who are looking to build SEO and get found by their community.
Google My Business (one of the most important to sign up for)
Community & Advice
Indie Hackers – A community for people starting online businesses. Active community and completely free!
Alignable – A small business referral network for networking, relationship building, and promoting your business. Has a free option and a premium option.
Clarity – Schedule phone calls with business experts to get fast, one-on-one coaching. Prices vary depending on who your coach is.
Startups.com – Masterclasses, a "university," online courses, guides, and interviews. Basically all the content you could ever need on starting a business. Different pricing plans, no free option.
Fizzle – "Start and grow the online business of your dreams with the roadmap, courses, coaching and community inside Fizzle." $39/month but can get your first month for $1.
Business FAQs
How do you start a business as a teenager?
Come up with an idea, start an LLC, do some marketing, and make some sales!
How do you come up with a business idea?
You need to make sure that your business idea fulfills a need. If you need help with coming up with an idea, check out this post to see our list of ideas.
How do you file an LLC?
File an LLC by filling out the form on the secretary of state website for your state. You'll need your personal information, money to pay the fee, and an EIN that you can get for free from the IRS.
How do I market a business as a teenager?
Many people are very willing to support teen entrepreneurs. Spread the word about your business to friends, family, and strangers, and you'll be surprised at what happens!
Next Steps
If you enjoyed this post, please make sure to comment your thoughts below and share it on social media!
Check out more content for:
Use this link to sign up for a brokerage account on WeBull and get TWO FREE STOCKS valued up to $1400 when you fund your account!
Learn how I was able to make $1,000/month as a teenager and quit my job by freelancing on Fiverr!
Join The Group Of Teens Dedicated To Achieving Financial Freedom
Disclaimer: Some of the links used on this site are affiliate links. At no additional cost to you, we receive a commission each time you purchase something through our link. It helps us cover the costs of running this blog. We only recommend the best products available.
Disclaimer: We are not experts or certified financial advisers. Our advice for you based on what has worked and continues to work for us. If financial problems occur we are not responsible for them and advise that you speak to a professional. That being said, we believe wholeheartedly that the advice we give to you will help your financial situation greatly.