Hi, and welcome to Freedom with Fiverr, an online course about how to make $1,000/month from home working on Fiverr.
Within 12 months, I was to generate an income of $1,600/month, that allowed me to quit my job, have a flexible schedule, and work from home for an average of 10 hours a week at $35/hour.
What will this course teach you?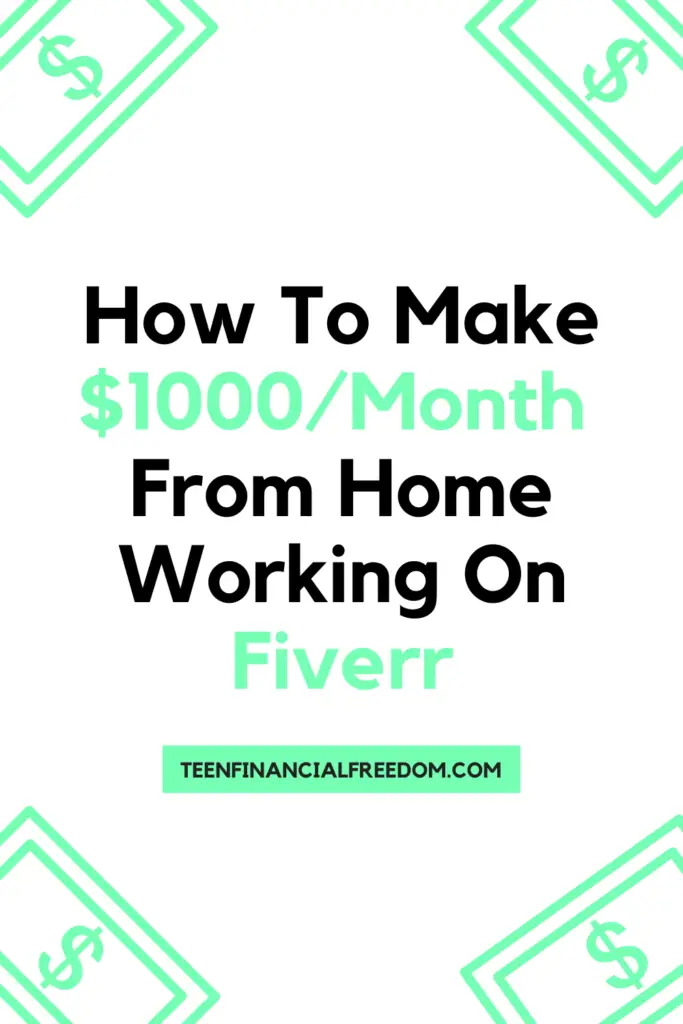 By the end of this course, you'll be able to start your own Fiverr account, optimize your gigs, and make $1,000/month within a few months. In addition you'll get access to:
Step by step guide on starting a Fiverr account
Know the most profitable gigs on Fiverr
The gigs I use to make $1,600/month
Know the secrets to ranking on Fiverr
Avoid common scams on Fiverr
Tips on how to succeed on Fiverr
Freedom with Fiverr Course
Fiverr Success Stories
Myself – I posted my first gig in October 2019, and within these last 12 months, I have achieved:
Total income of $7,891.64
May Income of $1605.42
Average rate of $35/hour
Quit my job
Work 10 hours a week
Other People – A guy named Arundaskm has been a seller on Fiverr for 7 years, and one of his gigs has:
Total income of $1,308,240
Averaged $186,891 annual income
And that's just one gig, sellers can have up to 14 gigs.
Freedom with Fiverr Course
Fiverr has really changed my life, and I'm so grateful for everything that it has done for me. I want to help people achieve what I achieved. But the reality is, it wasn't easy. It took a lot of time, effort, and learning to get to the point where I am now. That's why I am creating this course. The Freedom with Fiverr course is designed to help you quit your job, work from home, and pursue your dreams.
The course is offered through Udemy. It has several hours of content with videos that walk you through the exact steps you need to be successful on Fiverr. The course is currently $19.99 FREE!
When I was pricing the course, I wanted to create something affordable, but also fair to me. There is a lot of information jam packed into this course, and I believe it is worth every penny that you will spend.
Think about it as an investment. You can invest $19.99 nothing but time, and learn exactly how to make $1,000/month. So you turn your one-time payment of $19.99 nothing but time into a recurring income of $1,000/month. If that's not a great investment, I don't know what is.
Freedom with Fiverr Course
*Disclaimer* I do profit off of course sales generated from this advertisement. This is not a "get-rich-quick" scheme, it will take months of hard work to make money on Fiverr. Just because you purchase this course does not mean that you will make money on Fiverr. You have to put in the time and effort to be successful.