The 17 Biggest Lessons I've Learned From Business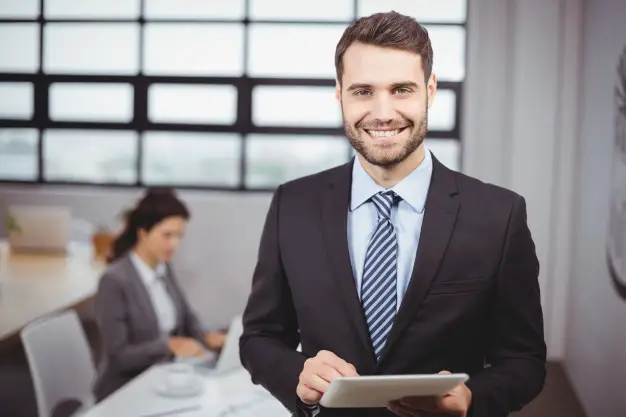 Welcome to the 17 biggest lessons I've learned from business!
For as long as I can remember, business has been one of the greatest passions. There's something about it that I just love, whether it being the feeling of risk paying off, working for myself, or the ability to scale my income.
I've been involved in numerous business ventures, most of which have been unsuccessful. But all of them taught me something. Maybe the business itself never became profitable, but as long as I learned something from the business I considered it to be worth my time and ultimately, a success. Because, one day, one of these businesses will blow up, and then it will all be worth it.
So in this post, I plan on going over the businesses that I've been a part of, and the lessons that I have learned from each. So without further ado, here are the 17 biggest lessons I've learned from business.
Lemonade Stand
Yes, I know it is cliche, but bear with me, it gets better. I'm doing this in chronological order from when I was a kid to now. So the business ideas become more sophisticated as we move throughout the post.
The very first business I started was a lemonade stand back when I was in elementary school.
I spent a long time creating signs, gathering supplies, and creating the lemonade. Then, myself, my brother, and a friend, sat outside for hours one day and sold lemonade.
Obviously, everyone who stopped was doing it just to be nice. Which I've noticed is often the case when you're operating businesses as a kid.
Lesson #1: As a kid, you have an advantage as many adults will support you just to be nice.
At the end of the day, I took out money to cover my supply costs, and then distributed the money we made to the 3 of us. I counted up the money I made, and realized that I had just made $9 for several hours of work. Needless to say, I was slightly disappointed and realized that business was a lot of hard work.
Lesson #2: Being successful in business takes a lot of hard work.
Car Wash

Later on, I started a car wash business, in which I took out a loan from my parents to buy the equipment, and then hired a few friends to do car washes around the neighborhood.
I think we only did a few car washes until all of my employees quit and didn't want to work with me anymore.
It was a hard reality check to find out that they didn't want to work with me because I was too bossy.
But they were right, this was the first time that I really was the boss over someone else, and it felt good.
I never meant to be bossy but the reality is that I am a perfectionist and a control-freak. So naturally, I wanted to deliver my customers with the best car wash possible, so I made sure that everyone was doing their jobs right.
I had good intentions in mind, but they came off the wrong way, and as a result, I learned my lesson.
Lesson #3: Treat your employees graciously and act as if you're equals.
Christmas Tree Recycling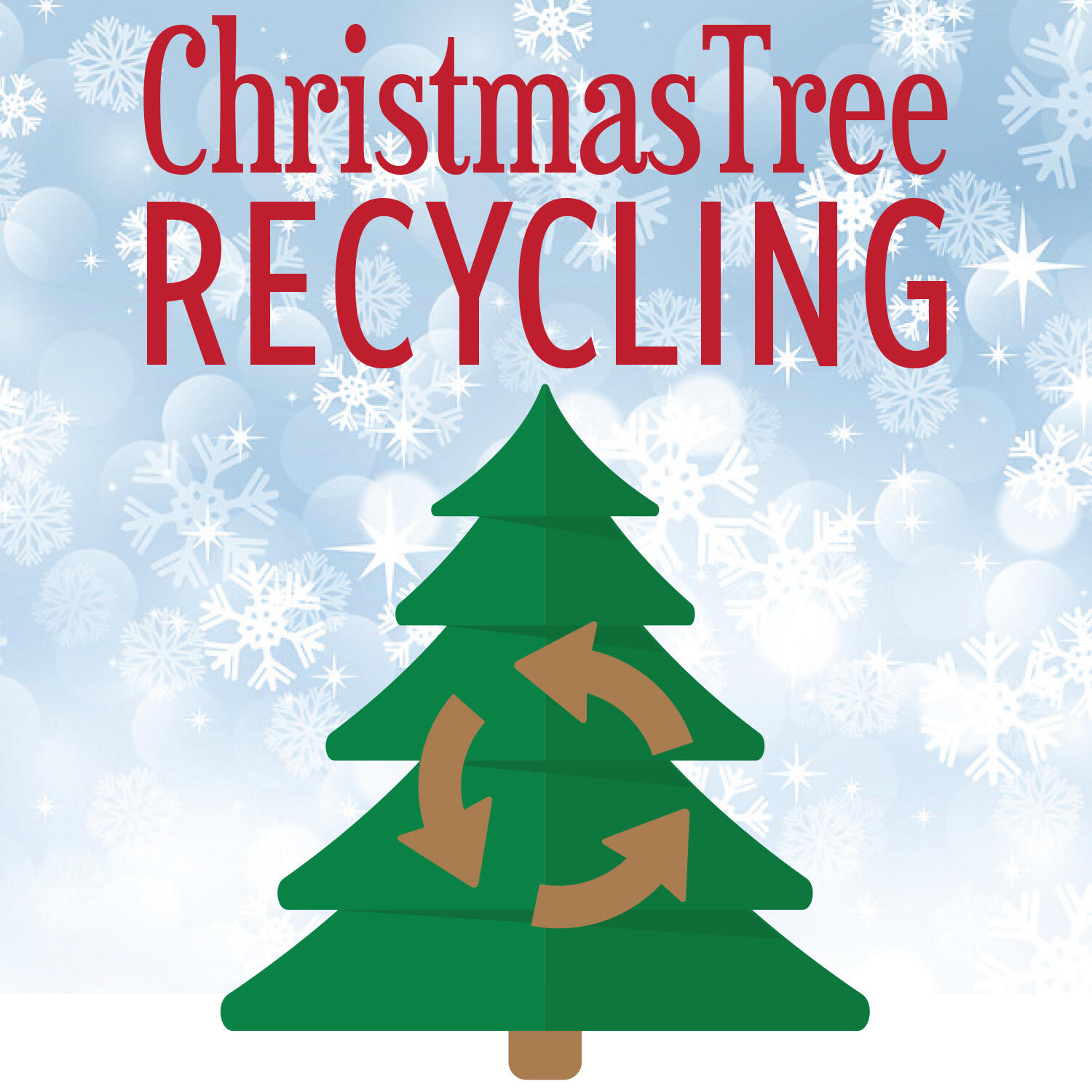 My dad helped my brother and I create a business one Christmas where we would haul away Christmas trees for $10 and recycle them for people.
We actually managed to get a large number of customers (I want to say 30+). So we had our work cut out for us.
We created a pickup route, rented a Uhaul truck, and went around all day collecting Christmas trees.
It took several hours and it was hard work driving around, collecting payments, loading the trees, and unloading them at the recycling center.
It was a great family bonding time, but ultimately, it wasn't worth our time to do it. After we paid for the Uhaul, paid for lunch, and then divided the profits between my brother and I, our hourly rate wasn't that impressive.
It was profitable, but including the marketing, coordination, and pickup, it wasn't something sustainable long-term. Plus, you can really only do it once per year.
Lesson #4: Some businesses just aren't worth it. It's better to recognize this ahead of time and not waste time on something.
eBay

Last year, I noticed that I had accumulated a lot of stuff, and I was interested in selling some of it on eBay.
So I gathered all of the stuff, listed it on eBay, and then waited. Some of it sold, and some of it didn't. It's nice because once it is listed all you have to do is wait.
When something did sell, it had to be shipped, so I had to make a trip down to the post office to do so.
It was nice to make some money and clean out some old junk at the same time, but the profit margins weren't the best.
This sort of business has a lot of costs involved. There are eBay fees, PayPal fees, shipping fees, and other supply costs. A $20 sale very quickly becomes less than $10.
Plus it's not exactly convenient to be driving to the post office every couple of days.
Overtime, I got better at running the numbers which led me to price the items higher and charge the customers for shipping. This helped turn the business into something that was worth my time.
Lesson #5: Always run the numbers before you start your business. Figure out what all of the costs are, and then come up with a price off of that. Ask yourself if someone will pay that price, and if they won't than it's not a good business model.
Travel Agency

My dad has always wanted to start a travel agency, so he turned it into a family business and had my brother and I help start it.
In the process of setting this up, I was in charge of creating social media pages, marketing, creating the website, and doing other tasks.
I had never done any of this stuff before, so I had to learn it all from scratch.
It was overwhelming, but I got it figured out and was proud of what I created.
We stopped doing the business before it went anywhere because the timing wasn't right, but I'm still thankful for the experiences.
Having that experience led me to start my other businesses in the next few months.
Lesson #6: Sometimes the education and the skills learned as a result of the business are more valuable than any money earned from it.
Blog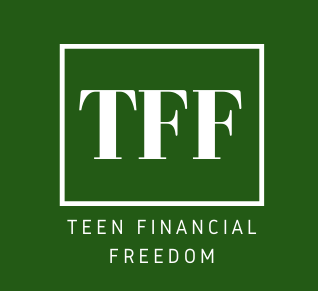 Last summer, I started this blog. I had always wanted to start a blog, and finally decided to do so.
I had seen all of these blogging success stories that really inspired me. So, I created this blog, wrote the first post, and expected the money to start rolling in.
9 months later, I can say that we still have made very little money from this blog. But, I know why.
There's over 1 billion blogs on the internet, or roughly 1 for every 7 people. 10-15 years ago it was easy to rank on Google and make money.
Now, there's a lot more competition, which makes it harder to rank and therefore harder to make money.
Lesson #7: If everyone is doing it and having success with it, it will be a lot harder for you to succeed at it because of the large amount of competition.
Now, if we were doing this for the money, we would have quit long ago. I would be lying if I said that wasn't one of the goals. But, it's also satisfying to help other teens with their financial and business goals. And I enjoy writing about my passion.
We've learned that in order to succeed we'll need to be better than the vast majority of other bloggers. We can't control what other bloggers do, but we can control what we do.
Have you ever heard that saying, consistency is king? Well here at Teen Financial Freedom, we plan on remaining consistent with posting 1 time per week.
This is an endurance contest. The bloggers who can avoid the temptation of quitting will be the ones that rise above the others and succeed.
Lesson #8: Consistency is king, if you are consistent at whatever you do, you'll rise above the others who quit before you.
Affiliate Store

One of the next businesses I started was an Amazon affiliate store where I posted the best tech deals on Amazon on our website. The hope was the people would come to my website, click on the link to the product, purchase the product, and then I would earn a small commission.
And it worked, kind of. I actually did earn some money from it. But it was difficult to drive a lot of traffic to the website.
Driving traffic would be more social media marketing, producing more content, and doing a lot of other things. The thing was, I already was doing that for this blog.
I really didn't have the time to blog on two sites and keep up with the administrative responsibilities that the affiliate store required.
Lesson #9: Don't spread yourself too thin. Focus on one business at a time and try to put all of your energy into that one thing. If you put just average effort into several things, each of those will achieve just average results.
Vocabulary Tool

I had the idea for a vocabulary tool that could enhance people's vocabulary by pointing out which words they used most often.
I shared it with some friends and they decided to help me with it. We talked about it and agreed to share all expenses and profits.
So, I went ahead and paid for a programmer to build us the tool. He finished it, and gave it to me, but I didn't know how to make it work.
I had the code, I just didn't know what to do with it. None of my friends knew either so everyone just gave up on it.
Unfortunately, none of them ever paid me the money they owed me for the programmer.
Lesson #10: Don't pay for anything when working with partners until you get money from them first.
Freelancing
Soon I started working on Fiverr, and I have certanily learned a lot from the jobs I've done on Fiverr.
But the main thing that I have learned is that customer service is the most important aspect of business.
Without customers, a business doesn't exist. As I worked on Fiverr, I came across several instances where I had to sacrifice some of my profits or my time for the customer. But, I always did it for 2 reasons.
Fiverr lets the customers rate you on a 5 star scale. Ratings play a huge role in rankings so I had to make sure that I was getting 5 stars the majority of the time.
When customers have a good experience they come back. If I had to lose a little bit of time or money in the short term, a lot of times I would get another order from that person and it would all be worth it.
Lesson #11: Customer service is everything. Without customers, a business doesn't exist, so treat them like royalty.
Custom T-Shirt Business
That leads me to the most recent business, my custom t-shirt business. This was my biggest risk yet, and it has paid off.
I spent hundreds of dollars on equipment and was able to pay it all off and become profitable within 2 weeks after launching.
This business has required me to put everything that I have learned together into one, fully functioning business. Creating a website, marketing, managing inventory, paying off a loan, customer service, hiring employees, quality control, etc.
The entire thing has been absolutely insane, and I have made so many mistakes. But, I've learned so much, and have made money, so that's a success in my book.
The first mistake was starting too soon. I had this idea, did some initial research, and ultimately purchased the equipment. When I started, I thought I knew everything about what I was going, but I definitely didn't.
I chose to use a heat press method instead of the popular screen printing, and I didn't realize the mistake that I was making. Each method had its advantages and disadvantages, but if I were to do it all over again I would probably choose screen printing instead. Heat press is great for doing custom shirts, but there a re a lot of restrictions with the design, which makes it hard.
Needless to say, I wish I would have done more research and gone with the other method.
Lesson #12: Don't start too soon. Make sure you do plenty of research and know absolutely everything about your business.
Another mistake that I believe I made was taking out a loan from my dad. It was a blessing and a curse, but I probably wouldn't have done it if I had to do this all over again.
I had plenty of money to purchase the equipment, but for some reason I felt the need to get a loan. Once I had the loan, I was locked in. I had to either succeed or I would lose money. In a sense, that was nice, cause it forced me to succeed. But, I also had to give some of my profits back to my dad, and I didn't enjoy the feeling of owing him money.
Lesson #13: Don't get a loan unless you have to. You don't need it to be successful and you end up losing some of your profits.
Other Lessons
A few other lesson's that I have learned about business are the following:
80/20 Rule – Something I have learned recently is the 80/20 rule. If you don't know what this is, it means the 80% of the output come from 20% of the input. It can be applied to almost anything in life, but especially business and finance. For example, 20% of your customers might generate 80% of your profits. Or 20% of your customers might cause 80% of your problems.
Lesson #14: Use the 80/20 rule to decide the best use of your time and money.
Scams – There are a lot of scams out in the world that many fall victim to. Often times, when something seems too good to be true, it's a scam. This also has to do with get-rick-quick schemes. The point is, scams are out there, so beware.
Lesson #15: This world is full of scams, so be cautious and be on the lookout.
Fear – Fear is one of the main things that holds people back not just in business, but in life in general. For me, sometimes there is a fear of what others will think of me when I share my businesses with them. another common fear is that a business will fail, and that holds a lot of people back from achieving success.
I want to share two quotes:
"Doubt kills a lot more dreams than failure ever will." – Suzy Kassern
"The cave you fear to enter hold the treasure you seek." – Joseph Campbell
Lesson #16: Don't let fear hold you back from experiencing success in life.
CENTS Analysis – Something new that I have discovered lately has been CENTS analysis from The Millionaire Fastlane by MJ Demarco. This is a form of analyzing business models to determine their effectiveness.
Control – Can you control absltuly every part of the business?
Entry- Is there a high barrier to entry where you can have a small amount of competition?
Need – Is there a need for that product, service, or business?
Time – Is this business model free from your time? Is it active or passive income?
Scale – Can you scale the business to grow your income?
If you want to learn more about this tool and so much more, check out our blog post review of this book here.
Or just read the book for yourself on Amazon.
Lesson #17: Use CENTS analysis to determine the effectiveness of business models.
The Takeaway
That's it! There's the 17 biggest lessons I've learned from business! I hope you enjoyed this post and I hope that you took something away from this post. The bottom line is that there's a lot to learn from every experience in your life and learning how to recognize those lessons will take you far in life!
Next Steps
If you enjoyed this post, please make sure to comment your thoughts below and share it on social media!
Check out more content for:
Use this link to sign up for a brokerage account on WeBull and get TWO FREE STOCKS valued up to $1400 when you fund your account!
Learn how I was able to make $1,000/month as a teenager and quit my job by freelancing on Fiverr!
Join The Group Of Teens Dedicated To Achieving Financial Freedom
Disclaimer: Some of the links used on this site are affiliate links. At no additional cost to you, we receive a commission each time you purchase something through our link. It helps us cover the costs of running this blog. We only recommend the best products available.
Disclaimer: We are not experts or certified financial advisers. Our advice for you based on what has worked and continues to work for us. If financial problems occur we are not responsible for them and advise that you speak to a professional. That being said, we believe wholeheartedly that the advice we give to you will help your financial situation greatly.