Welcome to 3 Massive Business Mistakes from Real Life Stories!
A vast majority of entrepreneurs make a few key mistakes that wreck their businesses, personal lives, or just leave them feeling burnt out and miserable. Two of the points I'm covering have real life stories that you'll not only be able to learn a ton from, but will save you thousands of dollars and many, many a headache. Heed these mistakes, and don't make them!
Business Mistake #1: Horrible Financial Management
One of the most common mistakes I've seen in businesses, it's obviously also one of the biggest reasons businesses fail.

Finances!

Why should people fail for such an obvious, simple reason? Well, it really all boils down to how well that person can not only handle their business' finances, but maybe even more importantly, their personal finances….

A lot of business owners don't realize their own common misbehaviors with money, and in turn, these same misbehaviors become huge stumbling blocks. One variation of this, I would call the Superman complex. The person starts a business and suddenly feels like Superman, thinking they magically, automatically have a Masters degree in accounting and financial management.
Maybe they don't even think they're great at it; they're just oblivious to what they don't know! It's like those kids who obsess over Marvel cartoons and then try to jump off the roof. That, my friends, it a huge issue.

Well-informed, intelligent financial management is one of the most important foundational elements of any successful business. Mess this up, especially from the beginning, and it won't be long before you run into a lot of devastating issues.
The Story
Here's a story about two very close friends of mine. Both of them are very active in their community, extremely kind-hearted people, and just all around great individuals. One of them (names and details changed for privacy), Mrs. Robin is an especially close friend to me. She has had a multitude of businesses and personal experiences to back up her self-education journey on business (School won't teach you this stuff!), so she knows a thing or two.

She has also worked for one of the nation's top business coaches for several years, and that alone has given her millions of dollars worth of business training.

The other friend of mine, Mrs. Nicole, is a great friend as well! A little while back, Nicole started a tutoring business. It was going alright, but it was just alright. She had difficulties in her personal life financially, including a mortgage, some medical bills, and a few other debts.

Robin and Nicole have known each other for a while though they haven't kept in super close contact over the years. Both of them happened to be attending the same annual event and met by chance about two years ago. Nicole was telling Robin about her business, and she agreed to bring Robin on to help her grow her tutoring business.

Robin came on in the nick of time, as the business was teetering on the edge of disaster, and Nicole was about to make some not-so-good business decisions. With Robin's help, she made a plan and strategy, and they figured out her biggest revenue-generating activities. Robin was able to provide other bonuses to Nicole that gave her a boost when she needed it most. With this new plan in place, and as they started to drill down in to the core money-making activities, the business TRIPLED in just a few months. It jumped all the way to making over $30k per month. Woah, right?

Except, there were some issues. Robin set up a partnership agreement, but Nicole never made time to sign, ensuring Robin that their partnership was solidly based on friendship and trust, a true ladies agreement. In essence, it was already set up, and they could sign the formalities later.
The weird part was, even with $30k per month coming in every month, they were still falling short on funds! Cash flow was choppy, with times of plenty of cash and, more often, times of completely no cash.

Whenever cash was deposited into the business' accounts, the funds were immeditaely used to cover Nicole's personal and business emergencies. Bills, client refunds, and other financial fires. Scattered and disorganized, the business was bleeding itself dry.

The relationship between Nicole and Robin got a bit tougher as time went on, as obviously this is a very important issue in any business partnership, and they weren't able to agree on what to do about it.

Nicole pointed to several of Robin's lengthy absences for her own work to justify cutting any remuneration to Robin. Eventually, Robin was forced to walk away from the business, as she and her friend weren't able to see eye to eye.

Even though Robin was instrumental to the business, since she tripled its size and revenue, Nicole was left with a bitter taste in her mouth from those absences and seemed to believe that as business faltered, it was her partner's fault.

Unfortunately, this story might not have a happy ending. Since they aren't in a partnership anymore, Nicole isn't receiving the bonuses that boosted her incoming sales to triple their previous level. Her client-onboarding funnel has almost completely dried up, and it's been several months since she and Robin have been in contact. Nicole's bills are starting to mount up, especially in her personal life, and things will only get tighter as the occasional client drops off or finishes their tutoring.

It's extremely sad to see, as both of these women are great friends, but because of bad financial management (among a few other issues), they were forced to break their partnership, and now the business is headed for the rocks. With over $30k per month coming in, Nicole had an incredible chance to manage things properly and start to not only eliminate the burden of debts she has in her life, but to start the journey of complete financial freedom.
The Key Lesson:
Financial management, not only in your personal life, but especially in a business, is HUGE. I'm not saying everyone needs to be an expert in financial management – money just might not be your thing, and that's fine!

However, the important thing is to identify your weaknesses, be able to listen to your friends and business partners who are offering honest insight, and graciously do your best to either improve your skills in the lacking area, or if it's something you just flat out hate, then find someone who would be more than happy to help you.

In Nicole's case, business could absolutely still be booming and growing, bringing in more money than ever if she had just been willing to realize that the way she was handling the finances was putting the business in the danger zone every month. If she had just accepted Robin's offer to help her change, everything would be in a great position.

Even just hiring a good accountant would have helped a ton!
There are two big takeaways here:
1. It is important to recognize your weaknesses, especially as an entrepreneur or business owner. The worst thing you could do is to cover your ears to constructive criticism and refuse to be open-minded. The best thing you could do is to acknowledge those weaknesses, and either improve them, or partner with/hire somebody who is already great in that area.

2. Managing money well is crucial to success. Whether you're starting a business or currently have one, it is necessary to keep your personal finances and business finances completely separate. Don't mix the two. Don't send money at whim between your personal checking and business checking. Make sure you have a clear, organized, and systematic way to handle finances in both areas of your life.
In Support of Point #2

Firstly, your accountant or tax person will be pulling their hair out. Trying to dechiper your attempts to put out random fires in your personal life with business funds, or vice versa, months later at tax time would be awful, and maybe impossible.

Secondly, the lack of organization could easily sink your business or wreck your personal life. By mixing personal debts and business income, you'll easily get confused, lose focus on your business, and forget important bills. It's just an awful way to do money. Don't do it.
Business Mistake #2: Pick Good Partners, and Put Your Decisions in Writing
The second massive business mistake I see is a lack of scructure and contracts between the partners in a buinsess. I talked with my business mentor about this post, and this second mistake in particular, and he wholeheartedly agreed. In fact, he had an excellent point (not word-for-word):
"All partners in the business must have high integrity. No amount of contracts or writing will force someone to follow through on what they said they would do. They need to be able to keep their word and do what they said they would. Contracts between high-integrity people help them solve disagreements in the future by having a reference for what they agreed upon. Even two great friends/business partners who have high integrity won't remeber the exact details of something they verbally agreed upon in the first week of starting the business, three years later. Then, you're relying on faulty memory. Put it in writing!"

Mr. Pike
The first order of business: don't pick bad business partners. Even when you've picked great business partners, though, using contracts and putting things in writing is very important, because no one's memory is perfect. You need that reference!
Here's an important thing to note:
Good contracts + bad business partners = business difficulties and horrible communication.
———-
Bad or no contracts + great business partners = so-so business and miscommunications.
———-
Good contracts + Great business partners = Strong business and excellent and clear communication.
———-
If you're browsing the article,
Stop and read this. The two most common things that will cause a business to fail are:

1. Bad financial management and habits
2. Bad business partners

There you go. If you avoid those two things, you'll have a far easier time than 97% of business owners out there.

It's commonsense too.

Don't go into business with a guy who has $500k in personal debt and is spending like he's in congress (and if YOU'RE that guy starting his own business, just make sure you are NOT mixing your business and personal finances….among many other things lol).

Also, don't go into business with shady people (Uh, no duh?). Don't go into business with unreliable people. Don't go into business with lazy people. As a side note, going into business with disorganized people is incredibly frustrating, so be cautious about doing that too (trust me y'all, this is from personal experience).

I could delve into this topic alone so much deeper, but I would probably drag this out a bit too much. I'll look into doing some more deep-dive articles on this topic specifically. Keep your eyes peeled. 😉
Business Mistake #3: You. Are. Undercharging.
(My business mentor offered this point! Thank you, if you're reading this!)
This is an interesting business mistake I hadn't thought of, but my business mentor, Mr. Pike, said he has seen without fail by all business owners (especially among new entreprenuers).

We undercharge! Business owners are so afraid of charging market value for their work or product. The vast majority would rather work back-breaking 70-hour work weeks for half of what they could be charging.

By simply charging double (or whatever is fair value), you can cut down your workload to a fraction and yet be making even more money than you were before.
Real Life Example: a Story from Mr. Pike
When Mr. Pike moved to Kentucky (where I'm at, hoorah!) to help his dad run the family farm, he saw that his dad was working insane hours, seven days a week.

His dad was charging extremely low prices for organic, grass-fed beef (around the same price as for generic grain-fed beef from the grocery store), and it was killing him. He didn't want to change the prices at first, because he wanted everyone to have access to the healthiest, affordable meat.

While it was a nice gesture at first glance, it definitely did not help the business sustain itself. Customers were snippy, rude, and had a flood of complaints all the time.

Mr. Pike more than doubled the prices, and something crazy happened. Not only did the business move from the red to the black with a fraction of the work, but the customers who stayed, and the new ones who came on, were incredibly nice! The complaints dropped, people were courteous, and customers became infinitely more respectful of the product and its stewards.
The Key Lesson:
You might think that charging low prices for your services and products is a good idea but it is NOT. Don't do it! People are more than willing to pay you what you are worth. Is it uncomfortable? Absolutely it is. It sucks at first. It's like pulling teeth.

Could it be the difference between burning out in misery or working 20-hour weeks for twice the revenue? You bet it could be.
Entreprenuers, do NOT undercharge. Don't do it! It seems like a good idea at first, but you will live to regret it. If you are already in business and charging low prices, it might stink raising your prices, but it could truly be the difference between long-term success or imminent failure.
---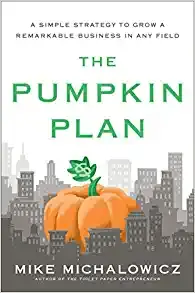 Quick shout out to Mike Michalowicz and his book The Pumpkin Plan. If you're struggling with this third bullet point "Don't Undercharge," then you'll love this book.

P.S. The audio book is better than the physical book, in my personal opinion.
---
The Takeaway
I think you would be surprised! There are countless examples of these three business mistakes all around you. Maybe your business is struggling with one them itself! Either way, now is an excellent time to take heed of these people's stories and the hard lessons they learned.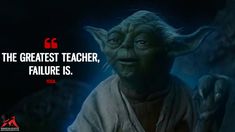 "A fool repeats his mistakes, a wise man learns from his mistakes, and a very wise man learns from the mistakes of others."

G3 Digital Media
Thank you so much for checking out this post! I hope you enjoyed it. If you have any suggestions or comments, feel free to leave them down below or get in touch with us through our contact page. Best of luck!
See y'all around!
– Terry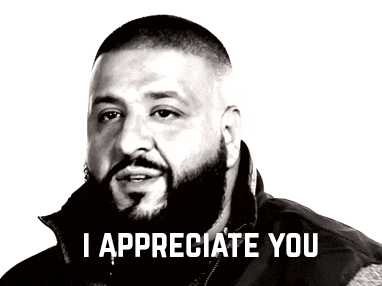 Next Steps
If you enjoyed this post, please make sure to comment your thoughts below and share it on social media!
Check out more content for:
Use this link to sign up for a brokerage account on WeBull and get TWO FREE STOCKS valued up to $1400 when you fund your account!
Learn how I was able to make $1,000/month as a teenager and quit my job by freelancing on Fiverr!
Join The Group Of Teens Dedicated To Achieving Financial Freedom
Disclaimer: Some of the links used on this site are affiliate links. At no additional cost to you, we receive a commission each time you purchase something through our link. It helps us cover the costs of running this blog. We only recommend the best products available.
Disclaimer: We are not experts or certified financial advisers. Our advice for you based on what has worked and continues to work for us. If financial problems occur we are not responsible for them and advise that you speak to a professional. That being said, we believe wholeheartedly that the advice we give to you will help your financial situation greatly.