October 2021 Monthly Blog Review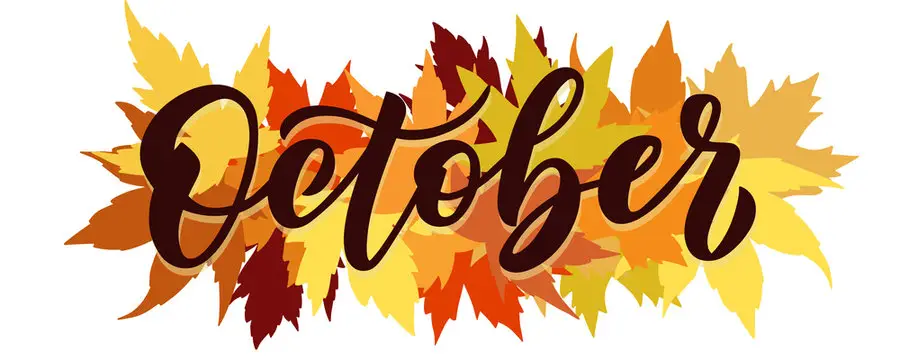 Welcome to this October 2021 Monthly Blog Review!
For those who are unaware of what these monthly reviews are, each month we like to publish a post that shares how the month went for us at Teen Financial Freedom. We talk about what content came out, any new announcements, what we've been working on, and then cap things off with how the month went personally for us at TFF!
Let's get into it!
New Blog Posts
Here is a list of all the new blog posts we published in October:
New Podcast Episodes
Here is a list of all the new podcast episodes we published in October:
What We Worked On
Unfortunately, this month wasn't that different from last month in terms of what we got done. While last month we were all getting adjusted to school starting back up, this month a lot of us were just trying to get through one of the busiest months of the year. I don't know what it is about October, but it always flies by. Several members of our team were wrapping up seasonal jobs, sports seasons, and had other things going on. As a result, our focus this month was on getting through the month. We mostly just stuck to what we've been doing without implementing a ton of new ideas. We're prepping for a big November with some great progress on TFF!
Statistics
Our statistics from the last few months carried over into this month. While I did feel like we saw a slight turnaround, it's still not where it was a few short months ago:
3,500 Users
11,000 Pageviews
600 Podcast Downloads
100,000 Pinterest Impressions
106,000 Google Search Console Impressions
2,300 Google Search Console Clicks
Personal Lives
Now that we've got through all of that, let's get into our personal reviews of the month!
Jacob
I called August the craziest month of my life, then September, and now October. Each month seems to be getting busier and busier, but also better and better. One thing is for sure, I am loving life right now and trying to enjoy every moment!
It seemed like everything picked up in intensity this month. School suddenly became more difficult and there were a lot more assignments to do. Clubs started requiring more time and effort to fulfil commitments. Business to-do's kept stacking up like no other. More and more social events were going on. Overall, everything just felt more hectic. Looking back now, this feels like the fastest month ever. I literally don't even think that my brain registered that we were in October.
With this craziness came some low days. I can recall several days throughout the month where I was far from my best self. Days where I was unmotivated and unproductive. Days where I willingly skipped my habits. Days where I wanted to do nothing but lay in bed and be on my phone. These days were way more frequent than I would have liked this month. I'm not sure if they were caused by stress, exhaustion, or burnout…or likely a combination of all 3. One thing is for sure, these rough days definitely existed and were hard to overcome. However, I stuck to my systems, used techniques to try to reset, and did the best I could to get through these rough days as quickly as possible.
If I manage to look through those rough days, I also see some amazing days. Days where I was extremely productive and moved my businesses forward. Days where I got to spend time with family while at home. Days where I got to make lifelong memories with my new friends. These days were much more common than the days I described in the previous paragraph. These days consisted of energy, fulfillment, and unspeakable joy. These are the days I try to remember on my bad days.
Looking back now, October consisted of a lot more good days then bad days. I can confidently say that this month has been one of the busiest, craziest, and best months of my life so far. With a month like this behind me, I can't wait to see what November brings!
Dani
October was a great month for me. Going through this month made me realize that I can do anything I put my mind up to if I'm willing to work for it.
First off, it is the last month of the tennis season. The season officially ends next week, so I'm enjoying the most out of the last few practices and games. While I am going to miss all the fun I had with the team, I am looking forward to what I'll be able to accomplish with the pack of free time I'm going to have. Next month, when the season is over, I'm going to get back to consistently writing 1 blog a week, and also getting back to my workout routine of exercising 4/5 days a week.
Secondly, I had a lot of tests this past week and I've had to study a lot more than I wanted to. But, I do know that all the hard work paid off and the time I spent studying was worth it.
I've been taking it one week at a time and I know I have to continue hustling and grinding next month as well. When the tennis season ends, I'm actually kind of curious to see how my routine will change and what it will end up being. In total, I've had a great month and am waiting for the Holiday season to begin!
Ian
Wow, 2022 Is around the corner. I'm not mentally ready to hear Mariah Carey's song all the time at Walmart. This month has been one of the longest in my lifetime as well as one of the quickest. Even this weekend that I'm writing this, I'm working back to back events and had costume day at school. My costume was quite the fun one (orange inmate costume). On all other counts, life is just too much to type up into a simple paragraph, I'll talk more in my November reflection. 
Next Steps
If you enjoyed this post, please make sure to comment your thoughts below and share it on social media!
Check out more content for:
Use this link to sign up for a brokerage account on WeBull and get TWO FREE STOCKS valued up to $1400 when you fund your account!
Learn how I was able to make $1,000/month as a teenager and quit my job by freelancing on Fiverr!
Join The Group Of Teens Dedicated To Achieving Financial Freedom
Disclaimer: Some of the links used on this site are affiliate links. At no additional cost to you, we receive a commission each time you purchase something through our link. It helps us cover the costs of running this blog. We only recommend the best products available.
Disclaimer: We are not experts or certified financial advisers. Our advice for you based on what has worked and continues to work for us. If financial problems occur we are not responsible for them and advise that you speak to a professional. That being said, we believe wholeheartedly that the advice we give to you will help your financial situation greatly.