Teenage Jobs in 2021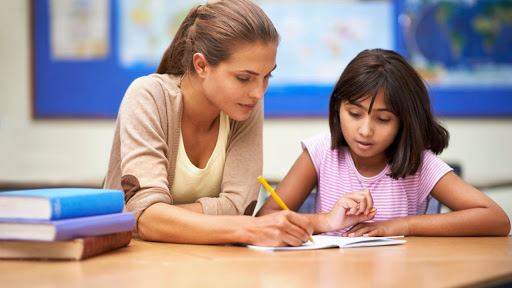 Welcome to Teenage Jobs!
Do you have a job, but want a different one? If you do not have a job, do you want one? Are you at the age where you can legally work a job? If not, are you still looking for ways to make money? If you answered yes to any of these, then this is the article for you.
Teenagers have been working jobs forever. With regulations and laws today, teens in the United States are not legally allowed to work until they are sixteen years old (although this may vary slightly depending on where you live).
This doesn't mean that you have to wait to make money. It just means that you can't legally get a paycheck from a company. However, there are many ways that you can make money before your sixteenth birthday!
Mowing Lawns
There are many ways that you can make money before you turn sixteen. One way that I made money before I could work a job was by mowing my neighbors lawns for $15 a piece.
Depending on the size of the lawn, I would charge a little more or a little less. Oftentimes, the homeowner would supply the gas and I would give them a discount.
Other than gas, I did not have to buy anything because I was lucky enough to have a lawnmower and weed trimmer. (If you do not have either of these, there are places where you can rent one OR you can ask to borrow from your relatives or neighbors in exchange for gas/free lawn service.)
You will have to offer quality work at a lower price to beat out competition!
If a lawn care specialist charges $50 for mowing and weed trimming, I could charge $25 (using my own gasoline), and save the owner $25.
As long as you provide a quality service, and a reasonable rate, you can charge more for your service and the homeowner will more-than-likely overlook your age.
This isn't going to be a year-round job, however. You're going to want to make money in the winter time as well!
Shoveling Snow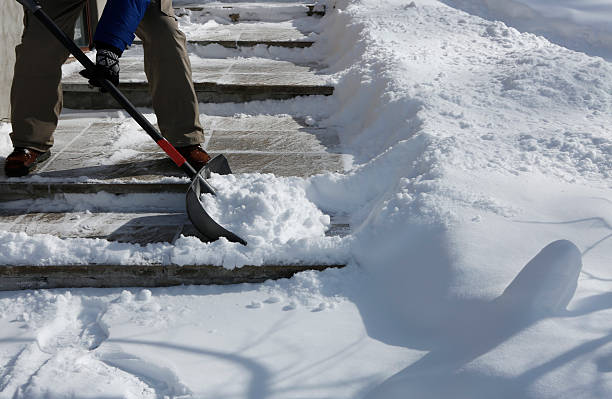 It is important to have a constant flow of cash. In the winter, if you live in an area that gets snow, you can shovel snow off your neighbors sidewalks and driveways for money.
Older neighbors, people with disabilities, or just people who don't want to do it will pay a young entrepreneur, like yourself, to do it for them. This is a great way to make extra cash and you can charge about the same as you would to mow their lawn or even more.
The best part about shoveling snow is: all you need to start doing it is a shovel! Of course, you will need the proper clothing to keep out the cold. If this isn't your scene, there is one more thing you can do to make money.
Detailing Cars

I used to do this type of work with my cousin, and still have a couple clients today. This line of work is going to cost more starting up because you are going to need to buy the products to detail your clients cars.
Products needed:
Sponges and microfiber towels
Leather Cloths (only if the car has leather in the interior) 
Vacuum cleaner
Cleaning products (specific for cars)
Glass cleaner (non-streak)
I do not recommend starting your detailing business with interior and exterior. I would simply do interior work until you can research what you need to clean the outside of a car and how to do it. Then, practice on your own car, or your parents's car if they will let you.
Customers will be way more picky and cautious about the outside of their car than the inside. Plus, fixing paint and finish on a car is VERY expensive. You don't want to have to cover the cost of fixing even a small mistake (auto body shops will charge around $500 to fix a scratch). This isn't meant to scare you away from detailing, but simply to be cautious when doing the work.
If this type of work doesn't seem appealing to you, you can always choose to work in a fast food restaurant.
Check out this article for more information on car detailing!
Fast Food

Many teenagers opt to get jobs at restaurants like McDonald's, Wendy's, Taco Bell, etc. This is a great way to learn how to be part of a team and how to deal with pressure and stress in an effective way. My first real job was as a cook at a McDonald's in my town.
It was an experience that I have never had before, so it took some time to adjust. I had to learn how to fill out an application (with the help of my parents) and how interviews are conducted. 
If you're anything like me, you will be intimidated by a new workplace. It's natural to be timid at first, and then later get into it. Be friendly when you start work and try to make new friends. Friends in the workplace can teach you tricks to being more efficient and even make you excited to go into work.
If you like the environment, work will be much more enjoyable to you and soon you will find yourself being paid to have fun! But remember, even though you may be having fun, don't forget to work hard and prove yourself to your managers.
Waiting Tables

Another great job to have is to be a waiter/waitress at a restaurant. Although this job is stressful, as restaurants can get very busy, you can be generously compensated for your work if you do well.
For this job, you have to be able to work quickly and carefully. Being able to write shorthand, remember multiple things at once, and carry multiple plates at the same time is a must. \
Do not let it intimidate you, though. Your coworkers will be able to train you and help you until you are ready to take on customers by yourself!
Remember that being a waitress/waiter is not for everyone. It is okay if you don't think that you would be a good fit for this job. I, myself, definitely could not be a waiter.
Even though the money from tips can be great, I could not handle the pressure. If you can't either, there is a great summer job that has potential to make a lot of money in a short amount of time!
Lifeguard

Lifeguarding is a good job to take on during the summer months. This is a good way to earn money, work in the sun (to get a good tan), and have fun.
All of the lifeguards that I have had the pleasure to work with are all great friends. Oftentimes, especially at public pools, you are working in close proximity to your coworkers.
You also do all of your training with your fellow lifeguards, so friendships and bonds are being strengthened all of the time. This fellowship, along with being able to have fun in the sun, makes life-guarding a great summer job for teenagers.
You do have to get trained to be a lifeguard, though, and this will not be free. Expect to pay for your lifeguard certification and swimsuits. After the initial cost, you will not have to get certified again (if you choose to stay at the same pool), you will just have to retrain every year. Also, you have to complete "inservices" at least once a month. Therefore, make sure you have good cardio. Most importantly, make sure you can swim!
Tutoring

Tutoring is a great way to make money, and younger kids at the same time. You can go to your school, local library, or even look online for tutoring programs.
As long as you are knowledgeable in a certain class, such as math, reading, writing, etc. then you can tutor younger children. Depending on the frequency of tutoring sessions, and number of students you tutor, you can make a decent income.
Make sure that you know what you're teaching, though, as you don't want to give information that is incorrect! If tutoring is not your thing, you can try working for yourself.
Working On Fiverr

One way that you can make money is by working on a website called "Fiverr." People who are looking for contractors will get on this website and be able to look at dozens of portfolios.
You can join this website as a contractor and do a variety of work for others. You can do anything from recording a killer guitar solo to interior design and everything in between.
Fiverr allows you to work from the comfort of your own home. Our website's founder, Jacob, was even able to quit his day job and do Fiverr contracts full-time.
Fiverr has not only allowed Jacob to quit his day job, but also has given him the ability to work on a flexible schedule. He also can work from his house, saving money for gas and time. Plus, who doesn't love staying home all day and making money?!.
Check out How To Make Money On Fiverr!
Grind Time

When I wake up in the morning to go workout, go to my classes, or go to work, I say the same sentence. "Rise and grind. Let's dominate the day,"
This little sentence, along with some motivational morning music, has helped me in the morning from my time in high school, to college.
Whatever you do in the mornings, you want to be as awake and alert as you can be. This way, you can produce the best work and set a good mood for the rest of your day. 
When going to my day job, I always try and get in the best mood possible. Since I work in a gym, I am always around people. I have to be approachable a friendly, so that our customers can easily get the help they are seeking.
Whatever your job entail, it is better to be happy and friendly than grouchy. Even if you woke up on the wrong side of your bed you should actively make yourself smile. This will soon turn a fake smile into a real one. Just try it!
Check out how you can further improve your life here!
My Routine
If you wake up tired and in a bad mood, you will not be able to produce good results. You have to have a good routine so you can make the most out of your day! Here is my routine that I try to follow daily! You don't have to follow my exact schedule. You can just use it as a guideline for your own personal schedule!
5:30-6:00 – Wake up, drink a glass of water, and meditate or read my bible (you can choose to do a variety of things in these earlier hours, this is just what I do.)
6:00-6:45 – Check email, do homework, do any work that I can accomplish from home on my computer
7:00-8:45 – Go to the gym
9:00-9:30 – Eat breakfast
9:30-2:00 – Go to my classes, eat lunch (on days I don't have school, I will do housework/study)
2:00-4:00 – Down time (I tend to take an hour or two and work on personal stuff!)
4:00-8:00 – Work (if I meal prep, I will eat my dinner at work. If not, I will eat immediately after work.)
8:00-9:00 – Work on homework/work while watching television or youtube
9:00-10:00 – Shower, get ready to sleep, prepare for my next day!
10:00-10:30 – (Hopefully) fall asleep
Check out 7 Habits of a Successful Teenager!
The Takeaway
Finding a job is not as easy as some say it is. You have to make sure it is the right fit for you and that you will be making enough money. You also have to do something that you will enjoy, or you will quickly find a reason to quit. On top of this, getting into a more adult mindset is necessary. This means waking up and making sure to do the very best you can. I highly recommend reading: Hey, Get a Job! A Teen Guide for Getting and Keeping a Job. Hopefully this article has given you the knowledge to find a job that is the best fit for you. 
Make sure that anything you choose to do, you do it to the best of your ability. Show up with your game face on and be ready to give it 110%! Best of luck!
Next Steps
If you enjoyed this post, please make sure to comment your thoughts below and share it on social media!
Check out more content for:
Use this link to sign up for a brokerage account on WeBull and get TWO FREE STOCKS valued up to $1400 when you fund your account!
Learn how I was able to make $1,000/month as a teenager and quit my job by freelancing on Fiverr!
Join The Group Of Teens Dedicated To Achieving Financial Freedom
Disclaimer: Some of the links used on this site are affiliate links. At no additional cost to you, we receive a commission each time you purchase something through our link. It helps us cover the costs of running this blog. We only recommend the best products available.
Disclaimer: We are not experts or certified financial advisers. Our advice for you based on what has worked and continues to work for us. If financial problems occur we are not responsible for them and advise that you speak to a professional. That being said, we believe wholeheartedly that the advice we give to you will help your financial situation greatly.