Our Reflections on 2020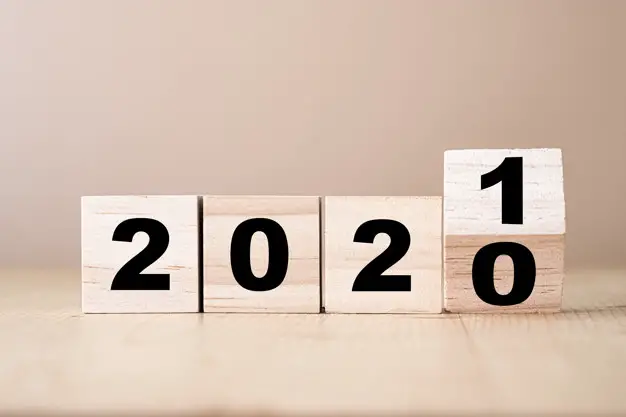 Welcome to this post about our reflections on 2020!
Wow, what a year! We all walked into 2020 with no idea of what's going to happen in the coming months. Yet, we had high hopes and confidence that no matter what, we would have a great year. Nobody expected a year full of wearing masks, staying home, and social distancing, yet here we are. It's December 31, 2020. The last day of the year.
If you're reading this blog, congratulations – you made it to the end of 2020! There's only a couple of days left till a whole new year and a whole new journey. What you do now on December 20, 2020, is crucial. Do you want to end this year on a bad note on what you did on the 31st? Or do something memorable that may help you end this year, and start next year on a positive note? Hopefully, you would rather do the second choice, and if so, this blog is the perfect way to start.
The writers of Teen Financial Freedom present this special article on each of our reflections for this year and goals for 2021. Each individual has their own experiences of 2020, and we can't wait to share them with you. Along with our personal goals, we aim to inspire you to also reflect on this year and make goals! So, read on about three individual reflections and goals to set them up for success for the coming year!
Jacob
Compared to this time last year, my life is completely different. Most notably, one year ago this thing called COVID-19 didn't exist yet. There were no masks, social distancing, or canceled events. It's kind of hard to remember what life was like before all of this.
March 14 was a big day for me this year. Not only was it the day I quit my job at the grocery store I worked at, but it also happened to be the day school got canceled for the rest of the school year. So in a matter of 24 hours, my life went from several big obligations to none. That was how my quarantine started. I'm sure plenty of you can relate.
I decided to use all the time I had to go all-in on some business ideas. We really started developing this blog, my freelancing business was doing better than ever, and I started another custom t-shirt business that has done well. Not only did I have to shift to relying on an inconsistent business income, but I also learned so much about business in 2020.
My personal development has been tremendous this year as well. Coming into the year, I was incredibly disorganized. I was only doing a little bit of bullet journaling, and just started using a calendar. Over the last year, my organization has gone through the roof, and my productivity system has developed into something that works well for me. I started relying on my calendar a lot more, making weekly to-do lists and habit tracking in a bullet journal, and using a brain dump for mental clarity.
A few other habits that I think worked wonders for my progress were reading and decreased screen time. I managed to read at least one book per month (most of which were self-improvement books). Also, at the start of the year, I spent an average of 5-7 hours a day on my phone. I've been able to decrease that down to 3 hours a day (most of which is productive).
When I look back, I'm astonished at how much change is really possible in one year. I'm incredibly proud of everything I accomplished and learned in 2020, and I'm really excited for 2021!
Going into 2021, my goal is to actually take my foot off the gas a little bit. I'm a senior this year, and will be going off to college next fall. I have a lot I want to wrap up before I start a new chapter of my life. But, I'll still be setting a few new goals. I would really like to get more consistent at my morning and night routines. I also want to read more books, knowing that I retained a lot of great information from the books I read this year. Finally, I want to spend a lot of good time with family as this will be the last year I live with them.
Terry
I still remember hearing about Covid-19 for the first time in December of 2019 and thinking, "A new virus? It's on the other side of the world though, so I don't have to worry about it." Boy was I wrong. When we started the lockdown in March, it was a bit of a surreal "bruh" moment for me like I jinxed myself. 😆
For the first few months of 2020, I was studying for CLEP tests so that I could simultaneously finish my last few remaining high school classes and earn college credit. When my college algebra CLEP test was the next one in line I gave up studying for it because math and I have been enemies for as long as I can remember (which is ironic since I'm a finance nerd). Instead, I decided to just go ahead and start college in August of 2020 (I'll come back to this in a second).
My summer was a bit hectic and mainly just a sorting process to figure out what I needed to focus on. At the time I had a pressure washing business, a delivery business, an eBay flipping business, this blog, college prep, and helping my Mom with her real estate business. I remember feeling bogged down and stressed out with so many things to try to work on, so I told myself just to step back and evaluate it all. Even though my pressure washing business had a lot of promise, I made the tough decision to stop working on it and close it down. I didn't close my delivery and eBay flipping business, but I set them aside and made a mental note to revisit them later. That left college prep, this blog, and helping Mom with real estate for me to focus on during the summer.
My first college semester consisted mainly of the above three things I just mentioned (classes, blogging, real estate). I moved out of home for the first time, but it wasn't as big of a change as it sounds since my family lives 0.3 miles from the dorms. By far the strangest thing about it all was the Covid regulations and mask-wearing, which made it quite difficult for me to get to know people and remember who they were. So starting at the beginning of the semester I kept a note on the home screen of my phone titled "People I've Met."
After every encounter with someone new, I would open the note and write down their name and any information they shared with me. For example, where they were from, what year of college they were in, which dorm they were in. Then, I would open the note and glance through all the names and familiarize myself with each person on the list. This little trick made it much easier to remember who was who and to not ask questions I had already asked the next time we had a conversation. I highly recommend giving it a try sometime if you struggle to remember things like names (I for sure do)!
My goals going into 2021 are working on this blog, helping Mom with her business, and surviving another semester of college. Classes have their own structured plan, so I just have to keep up with homework. Mom needs help with her business, so I want to lend a helping hand there and learn the ropes of the real estate industry. And lastly, we have a lot of big new things planned for the blog that should be launching in 2021! We're super excited! I won't spoil the surprises for you so you'll just have to wait and see what they are. 🙂
Dani
At the start of 2020, I didn't really notice a change in myself from 2019. However, when summer started with the rise of COVID, I knew I had to develop a new lifestyle to be successful. Before summer started, I was occupied with school and sports, but when that was over, I was extremely bored. With staying home all day, I had to start doing something to not only keep me occupied but also productive. After all, I couldn't binge-watch so many shows in one day. When I had this realization, my life changed.
For hours and hours, I thought of something I could do to keep me engaged and constructive. Suddenly, I came up with the idea of starting a blog on personal development. Researching websites similar to what I wanted to do, I stumbled upon this blog which you are reading this very moment, teenfinancialfreedom. I was immediately in awe of the contents and mission of this website, and I filled out the contact form. Before I even knew it, I was replying "Yes!" to the email he sent me offering me a chance to be part of the TFF team. Here I am, several months later, blessed to have the opportunity to write and inspire.
With joining the TFF team, I had taken up more responsibilities and tasks. I learned how to manage my time and stay organized. And obviously, improve my writing skills. I started scribbling down my to-do lists in a journal, and I didn't believe it at first, but it helped me massively.
When writing my articles for Teen Financial Freedom, I've learned a lot about success researching what to write. Believe it or not, but I never knew all the tips I write down, but because of writing, I'm able to give advice to myself. Along with that, my productivity has increased by 100%. Instead of watching TV in my free time, I write and learn about success and finances. As part of the TFF team, I've made it to the team meetings we have, and this helped me learn how an organization runs and the hard work that goes along with it.
Joining Teen Financial Freedom has definitely been one of the top moments of 2020, and I'm thankful for all the opportunities it has given me. I feel proud of what I've accomplished this year, and I hope to continue that with the coming year. If it wasn't for COVID, I would have never joined this amazing blog, so it was a blessing in disguise for me. For 2021, I aspire to not only become more focused when working, but more straightforward in my goals as well. In 2021, I want to read more books, understand more about finances, and most importantly, enjoy every moment!
The Takeaway:
We all have our own experiences and memories of 2020, and despite all that happened in 2020, we're thankful to have been given new opportunities to spring us towards success. All of us have different reflections upon 2020, as well as varying goals for 2021. Despite all this, we all saw positivity in what seemed like obstacles and took this year as a blessing to improve ourselves.
We hope this article inspired you to contemplate on what you did this year, including your successes and failures, and to make goals for the next year on what you can do better. By the end of this article, though, we've each been able to reflect upon ourselves and take time to see how we can improve ourselves in 2021! Check out this blog on ways to practice self-reflection! By doing so, you can learn how to improve yourself with our blog!
We have no idea what 2021 has in store for us, so all we can do is stay positive and look at the bright side. Have an awesome new year, and we hope you read our upcoming blogs in the new year!
Let us know how this article influenced you, as it has touched us greatly. If you have any comments, questions, or would like to share your own reflection/goals, drop us a comment down below! Be sure to contact us on our website as well. We can't wait to hear what you guys have to say!
Next Steps
If you enjoyed this post, please make sure to comment your thoughts below and share it on social media!
Check out more content for:
Use this link to sign up for a brokerage account on WeBull and get TWO FREE STOCKS valued up to $1400 when you fund your account!
Learn how I was able to make $1,000/month as a teenager and quit my job by freelancing on Fiverr!
Join The Group Of Teens Dedicated To Achieving Financial Freedom
Disclaimer: Some of the links used on this site are affiliate links. At no additional cost to you, we receive a commission each time you purchase something through our link. It helps us cover the costs of running this blog. We only recommend the best products available.
Disclaimer: We are not experts or certified financial advisers. Our advice for you based on what has worked and continues to work for us. If financial problems occur we are not responsible for them and advise that you speak to a professional. That being said, we believe wholeheartedly that the advice we give to you will help your financial situation greatly.