How to Improve Yourself in 2022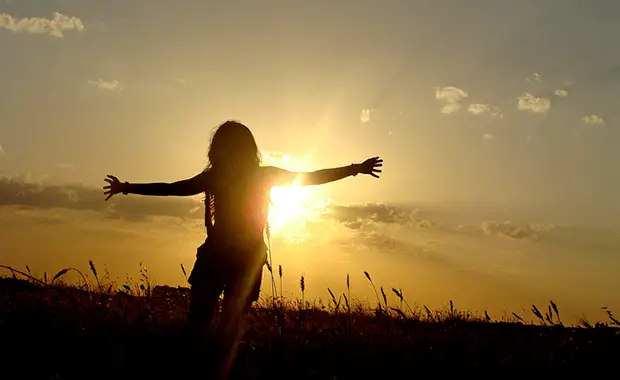 Welcome to this post about how to improve yourself!
We, as humans, have the ability to do much more than we can even realize. Humans can realize mistakes from past experiences and events. From realizing, we can then learn from those mistakes. From learning, we can incorporate those lessons into future decisions, events, and more. And, from incorporating those lessons, we improve ourselves, our minds, and our future.
However, many of us take this specialty for granted. Instead of realizing our mistakes, we deny the fact that we ever made one. Instead of learning, we put it behind us. And, instead of using the lesson to make better decisions and have better experiences in the future, we move on with our lives the same way as before, even though we know that in the back of our heads we could make the same mistake again.
By not doing the steps above, our life turns into a cycle, repeating the same occurrence over and over again. We make a mistake, let it go, and move on. We make the same mistake again, let it go again, and move on… again. It may seem like our life stays at the same level by repeating this cycle, but the quality of ourselves actually decreases. We get used to the habit of forgetting things we could learn from, which spreads to all aspects of our life.
Say you forgot something you had to do, next time you could write it down so that next time you'll remember. Another example is wasting too much time on TV or social media. Next time, set a limit! If you hang out with bad influences, realize that and find yourself an inspirational group of people to talk to!
By improving yourself, you are not only realizing and learning from your mistakes but you also take additional steps to ensure that those mistakes won't be repeated again- just like in those examples above. This blog will list several habits and things you should do to improve yourself. These habits can be things you should do to not make a mistake again, to build your skillset, or help you have a brighter future. Improving yourself can mean a lot of things, from quitting a bad habit to being able to accomplish goals. Whatever it is, you are improving yourself, your life, and your future. By improving yourself, you are becoming a more successful and triumphant person! It all starts with you wanting to make a difference with yourself and your life. So, read on to learn about what you should do to learn how to improve yourself!
1. Set goals
By setting goals, you are saying that you want to accomplish something to help give you a purpose and guide you in life. It gives you motivation for the short-term and a vision for the long term. When you set a goal, you are giving yourself something to do and work on. And, when you accomplish a goal, you are one step closer to becoming the best version of yourself.
Goals help you achieve your highest potential. Without goals, you default to a routine of activities that keeps you feel safe and comfy each day. But this familiarity is the nemesis of growth. It prevents you from growing. It denies you from tapping into your infinite potential.

By setting goals, you set targets to strive toward. These targets make you venture into new places and new situations that put you into growth mode. They make you stretch beyond your normal self and reach new heights. For example, setting a time limit for your run lets you know if you should be running faster. Setting a weight loss target helps you know if your actions have been effective in losing weight. Setting a career goal ensures that you are not settling for anything less than what you desire.

personalexcellence.co
2. Keep a journal
Another easy thing you can do to improve yourself is to keep a journal and have it by you most of the time. In a journal, you can write as many things as you want, whether it be an idea that just popped up in your mind, or your agenda for the day. You can write about the dream you had last night, or a story you are brainstorming for a new book. You can write about an experience you had, or a list of things you want to do in the future. Whatever you write about, the effect is similar: You are becoming more self-aware.
When you write, you can record your ideas, make to-do lists, set goals, and reflect upon yourself. By doing this, you can become more focused, more dedicated, and more self-aware!
Also, don't forget to write a letter to your future self in that journal to see how far you've come and how much you've improved!
3. Show kindness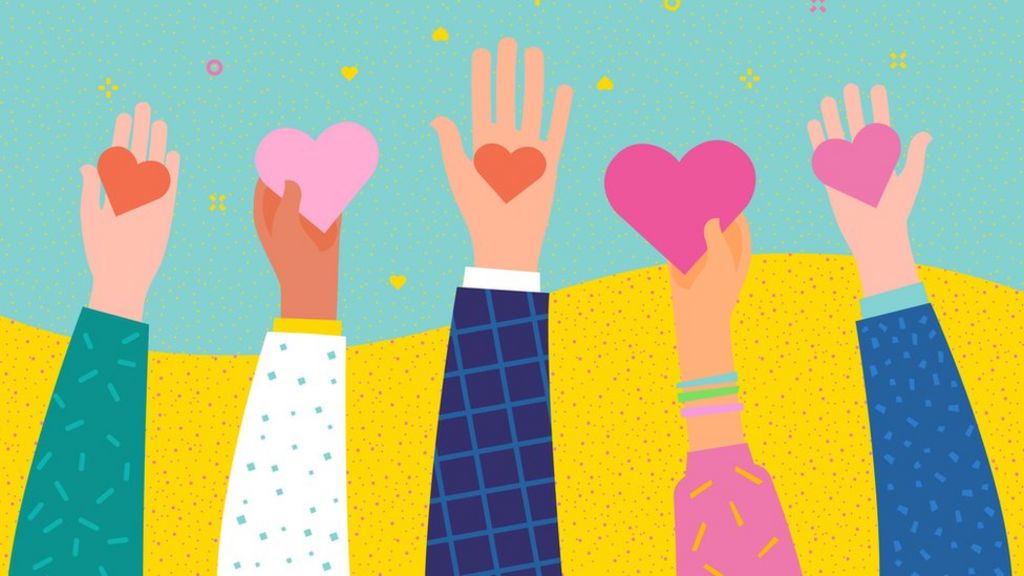 While we all know that being kind is a small thing we can do to make someone's day, but we don't always practice it. Just by smiling at one person, you can fill their whole day with many more smiles and happiness. Just by saying hi to another person, you can fill someone's heart with joy. However, we are unmindful of others, and think about ourselves most of the time. Well, let me tell you this: By being kind, you are improving yourself. Maybe that would the world spread more smiles and happiness!
By being kind, we are becoming more passionate, patient, and selfless. "'You'll notice your mood lift a little when you do good for the sheer joy of it,' says Roantree. StudiesTrusted Source shows that simply counting acts of kindness for one week can boost happiness and gratitude." (healthline.com)
4. Pick up a new hobby
Often times in our daily lives, we get bored when we have nothing to do. Instead of doing something productive, we stick to watching TV or being on social media. However, next time you're bored, don't immediately grab your phone or the remote, pause and think, "What is something productive I can do right now?"
I can tell you one thing you can do- pick up a new hobby! By picking up a new hobby, you are doing something new and getting out of your comfort zone. When you try something new, you are "literally growing as you learn to act in new circumstances." (lifehack.org)
Along with that, there are many hobbies you can do to make you a more smarter and productive person, like reading and writing. Check out the Daily Routines of Successful People to get a better idea of what hobbies you can pick up to improve yourself!
5. Acknowledge your mistakes and fears
As said in the introduction, it is important to acknowledge your mistakes so that you can learn from them and not make them again. Improvement is all about learning to become a better person, and the requires you to learn from your mistakes as well. But, in order to learn from them, you must acknowledge it. Ask yourself, "Why did I make that mistake and what can I do to not make that mistake again?" Once you know that, you are already halfway done learning from your mistake. You'll know that you learned from your mistake when you are in the same situation when you made it and you don't do it again.
The same goes for fears. We always hear the phrase, "Overcome your fears!" However, in order to overcome them, you must acknowledge it. "What is your fear and why do you fear that?" Once you know that, you can simply accept that it's a fear of yours or work so that you can overcome them.
6. Create a daily routine
Establishing a positive daily routine is both a self-investment and a way to do your best for the rest of the world. It also provides additional benefits, such as giving you structure, building forward-moving habits, and creating momentum that will carry you on the days when you feel like you don't have the strength to carry yourself.

Following a daily routine can help you establish priorities, limit procrastination, keep track of goals, and even make you healthier. It lowers your reliance on willpower and motivation because, as Tynan, the author of Superhuman by Habit, says, habits are "action[s] that you take on a repeated basis with little or no required effort or thought."

buffer.com
Check out 5 steps to create a personalized daily routine!
7. Ask for feedback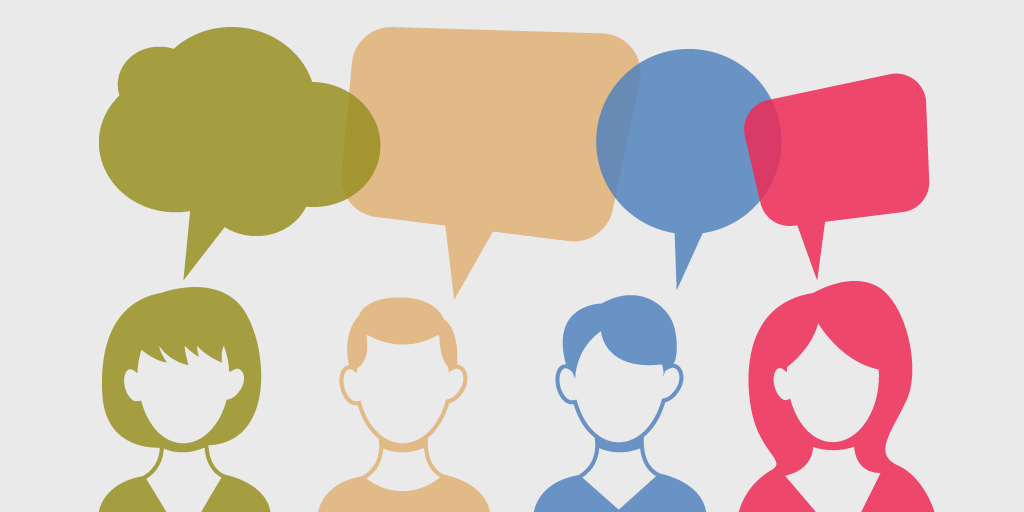 Because humans are designed to have many flaws, no matter how hard we look, we may not spot all of them. "As much as we try to improve, we will always have blind spots. Asking for feedback gives us an additional perspective. Some people to approach will be friends, family, colleagues, boss, or even acquaintances, since they will have no preset bias and can give their feedback objectively. Learn more about how to ask for feedback and become a fast learner here!" (lifehack.org)
8. Spend time with inspirational people
All three of these people above are highly esteemed people of their field. I mean, who wouldn't want to meet these people?! While many of us might not get the opportunity to meet these stars, that doesn't mean we can't spend time with inspirational people. There are many people right in front of your eyes who are inspiring and motivating. All we have to do is look.
"Think about people you admire. People who inspire you. These people reflect certain qualities you want to have for yourself too. What are the qualities in them you want to have for yourself? How can you acquire these qualities?" (lifehack.org)
After all, "You are the average of the five people you spend the most time with." – Jim Rohn
9. Learn something new
Learning is something that we all have to do no matter what age or profession you are in. Everyone has something new to learn, and someone new to learn from. Learning helps you expand your horizons, gain more knowledge, and know more about the world around us. Take a new course. Read more books. Start playing chess. Learn another language. All it takes is 30 minutes a day, dedication, and willingness to improve yourself!
10. Let go of the past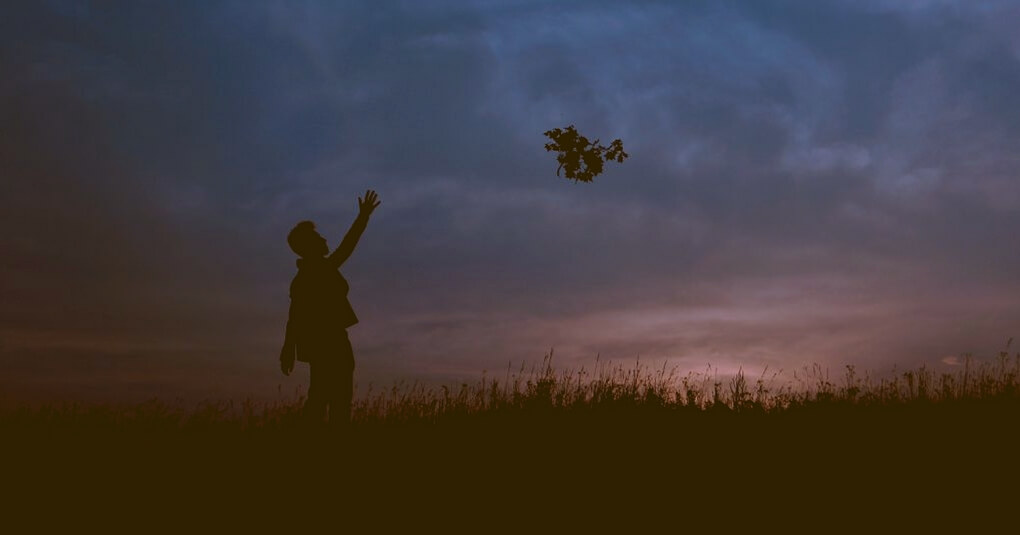 "We all have aspects of our histories that shape who we are, but when we dwell too often in the shades of our past it can cause us to become lost in the present. In order to find our way into the happy future we're each trying to build, we have to let go of the things that lie behind us and find our power in the present moment. Through this, we allow ourselves to live a life free of fear and insecurity…but that prospect on its own can be a daunting one." (medium.com)
The Takeaway
Think of improvement as an update to your phone. The update can only happen if you find some flaws in your phone. Otherwise, there would be no update, which means that your phone would remain the same. And, if you have a phone, you know that updates happen all the time. There hasn't been a device that does not have any updates because like everything in this world, it is not perfect. You will always find some flaws in yourself, and that's okay. And, even if you don't, look for some! That is the only way you will better yourself, your life, and your future.
The ways you can improve yourself are, but not limited to:
Set goals
Keep a journal
Show kindness
Pick up a new hobby
Acknowledge your mistakes and fears
Create a daily routine
Ask for feedback
Spend time with inspirational people
Learn something new
Let go of the past
Check out this eye-opening video about how you can improve yourself: What it REALLY takes to become the best version of yourself!
If you have been motivated by this article to start making a change in yourself, do yourself a favor and start out by reading this book: The 7 Habits of Highly Effective People: Powerful Lessons in Personal Change.
"The importance of self-improvement often goes unnoticed. We are either conveniently brushing our shortcomings under the carpet, refusing to face them or are just happy being ignorant. Truth is – you cannot run away from yourself. The farther you run, the deeper a grave you dig because there will come a time when all those unresolved emotions will surface, leaving you overwhelmed.
So, what should you do? Start with consciously becoming more self-aware, observing your thoughts, emotions, and responses and deciding to make self-improvement an integral part of your life." (lifehack.org)
Next Steps
If you enjoyed this post, please make sure to comment your thoughts below and share it on social media!
Check out more content for:
Use this link to sign up for a brokerage account on WeBull and get TWO FREE STOCKS valued up to $1400 when you fund your account!
Learn how I was able to make $1,000/month as a teenager and quit my job by freelancing on Fiverr!
Join The Group Of Teens Dedicated To Achieving Financial Freedom
Disclaimer: Some of the links used on this site are affiliate links. At no additional cost to you, we receive a commission each time you purchase something through our link. It helps us cover the costs of running this blog. We only recommend the best products available.
Disclaimer: We are not experts or certified financial advisers. Our advice for you based on what has worked and continues to work for us. If financial problems occur we are not responsible for them and advise that you speak to a professional. That being said, we believe wholeheartedly that the advice we give to you will help your financial situation greatly.