Welcome to this post about Mistakes I've Made With Money As a High Schooler!
At the time I'm writing this, I'm a senior, which means I have 4 years of mistakes to talk about in this post. If you're younger, the hope is that you can read this post and avoid making the same mistakes that I made!
I'm going to start out by sharing some common mistakes that a lot of teens make. Then, I will share some mistakes that I was directly responsible for. Then, I'll share some other mistakes that others were responsible for, but that affected me.
Just for fun, I want to attempt to estimate the amount that each mistake cost me. At the end of the post, we'll total them all up and see whether or not all of these mistakes really mattered.
Let's get into it!
Common Mistakes Teens Make
Dani just wrote a great post about Mistakes Teens Make with Money in 2021. These were such great points that she made that I wanted to mention them again. These are common mistakes that a lot of teens make:
Not Saving For College – So many teens don't even attempt to save for college. While it's unlikely that you'll be able to save enough, you should still try to save as much as you can.
Not Keeping a Budget – A lot of teens don't keep a budget. It's very important to get in the habits of recording your income and expenses and starting to plan where you want your money to go.
Spending Too Much On Looks – Many are concerned with how they look and spend way too much on shoes, clothing, makeup, hair products, etc. At the end of the day, most of this spending is unnecessary.
Spending Too Much On A Car – While many teens don't pay for their cars, those who do often spend way too much money on one. Your first car will probably only last a few years before it's totaled anyways, you might as well buy the bare minimum.
Expecting Parents to Bail Them Out – A lot of teens think that when they get into financial trouble their parents will bail them out. While this may be true now, it won't be true forever so it's a bad mindset to have.
Ignoring Credit – Many teens won't get a credit card until they are in college. It's important to learn how to use one responsibly and to start building credit when you younger.
Underestimating the Cost of Adult Life – Many teens might not realize how expense adult life really is. It's important to recognize that your cost of living will increase and your income needs to increase to cover that.
Not Opening a Roth IRA – Most people don't start saving for retirement until their late 20's, 30's, or 40's. If you manage to start when you are still a teenager, you'll be way ahead of the competition.
Developing a Consumer Mindset – A lot of teens develop consumer mindsets. This means that you're always wanting to buy the newest product or get the latest upgrade. It's a bad mindset to get in, so try to avoid it.
Not Equating Work and Money – Finally, a lot of teens don't understand that value of money. Really money is tied to your time. When you buy something, you're going to have to work more to pay for it.
If you want to read more about any of those, I highly recommend you check out her post.
Keeping Too Much Money On Them
Another mistake that I've seen teens make is keeping too much money on them. Some teens come to school with hundreds of dollars in cash. Not only could you lose this money, but if you're flaunting how much you have, it could get stolen too.
Getting Rid of Spare Change
I have a friend that for several years would just get rid of his spare change when he spent cash. He would literally just throw it on the ground. I on the other hand, have always kept my spare change and have saved over $200 over the last few years as a result.
Mistakes That I'm Directly Responsible For
The next few mistakes are ones that I have made and that I am directly responsible for.
Being the Only One Who Drives
For about a year, I was the one who drove my friends to lunch everyday. It was partially because I was one of the first to get my license, but also because no one else ever volunteered. As a result, I burned through gas a lot quicker than I normally would, which cost me a good amount of money over the course of that year.
Estimated Cost of Mistake: $100
Buying Lottery Tickets
When I turned 18, I went out and bought $5 of lottery tickets just for fun. While this one time instance isn't a huge deal, a lot of people get into a nasty relationship with buying lottery tickets. The easiest way to avoid this is to never buy them in the first place.
Estimated Cost of Mistake: $5
Understanding that Teens Don't Honor Their Word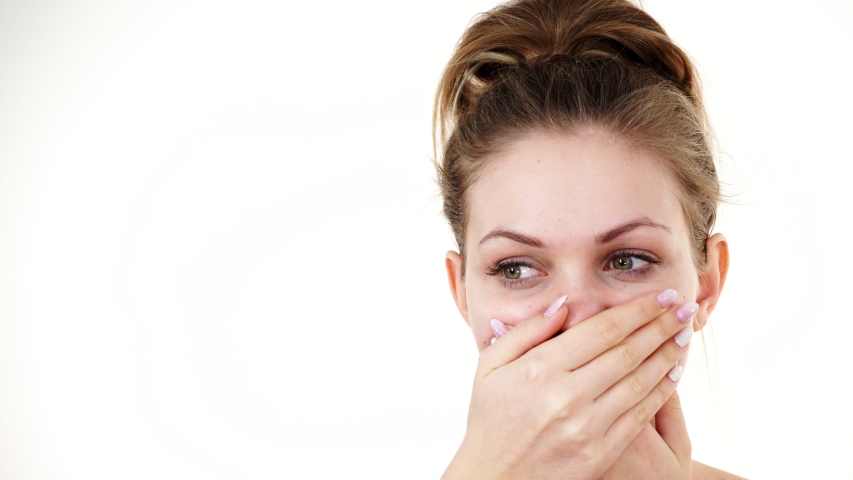 The next few mistakes were ones that I wasn't directly responsible for. However, I was still involved and therefore I am partially responsible for these mistakes.
The premise behind these mistakes is that I paid for something, and people didn't pay me back when they should have. I understand that this is just how life works. But, from my experience, adults are a lot better about keeping their word than teens are.
Like I said, I do take some responsibly because I shouldn't have paid in the first place in a lot of these situations. But, someone had to pay and I guess I just stepped up. Also, I got a lot of fun out of some of these situations, so it's not all bad.
Lunches
As I mentioned, my friends and I used to go to lunch everyday we were at school. Not only was I usually the one who drove, but I was also usually the one that paid. Usually, I would pay and others would either say they would pay me back or that they would pay next time. While sometimes they did, most of the time they didn't.
Estimated Cost of Mistake: $300
Fantasy Football/March Madness
My friends and I would always play fantasy football and March Madness. Usually the buy in would be $10, and 8-12 people would participate. The only problem would be that some people wouldn't ever pay. If you won, you usually were short $20-30 from the people who didn't pay. Even worse, sometimes everyone was refunded when one person didn't pay. If you won that year, you lost a lot of money.
Estimated Cost of Mistake: $100
COVID Betting
This one is going to sound a little messed up. But, when COVID-19 was just beginning, we started a betting game of when the first person would test positive in Colorado (our state). We had dozens of people playing and betting anywhere from $5-20. I bet $5 and actually picked the right day. I had to split the profit with another guy, but we were supposed to each get $40 for winning. Long story short, the money disappeared and no one knows who took it, but neither of us ever got what we won.
Estimated Cost of Mistake: $40
Business
I was going to start a business with two of my friends. We had the idea and I received verbal confirmation to go ahead and hire someone to write the code for the tool we were creating. I went ahead and paid a guy $200 to code the tool. But, my friends never paid me. When I asked them about it a few times they said they would, but never did. Eventually it died out along with the business idea.
Estimated Cost of Mistake: $200
Cost of Friendship
Almost all of these had to do with my friends. I've started to realize that there's just a cost associated with having friends. I could have kept bringing up the fact that they owed me money, but that would start to deteriorate our friendship. At the end of the day, my friends are worth more than a couple hundred bucks.
How I Could've Avoided These Mistakes
Most of these mistakes could have been avoided if I would have:
Don't Be The One To Pay
Avoid Betting Games Whenever Possible
Don't Pay For Something Until You Have Received Payment
Total Cost of My Mistakes
Now we've reached the fun part, estimating the total cost of the mistakes I made.
Being the Only One Who Drives: $100
Buying Lottery Tickets: $5
Lunches: $300
Fantasy Football/March Madness: $100
COVID Betting: $40
Business: $200
GRAND TOTAL: $745
If I would have invested $745 at a 7% return for the next 47 years until I'm 65, I could have had $17,000. But, hopefully learning from these mistakes now will save me much for than $17,000 in the future.
The Takeaway
So yes, I lost $745 throughout high school from mistakes I made. However, it could have been a lot worse. I had a ton of fun, made some great friends, and learned so much about money.
That's it! Those were the mistakes I made with money as a high schooler. The hope is that you learned from these mistakes without having to pay for them. Let me know down in the comments below some mistakes you've made with money. Best of luck on your financial freedom journey!
Next Steps
If you enjoyed this post, please make sure to comment your thoughts below and share it on social media!
Check out more content for:
Use this link to sign up for a brokerage account on WeBull and get TWO FREE STOCKS valued up to $1400 when you fund your account!
Learn how I was able to make $1,000/month as a teenager and quit my job by freelancing on Fiverr!
Join The Group Of Teens Dedicated To Achieving Financial Freedom
Disclaimer: Some of the links used on this site are affiliate links. At no additional cost to you, we receive a commission each time you purchase something through our link. It helps us cover the costs of running this blog. We only recommend the best products available.
Disclaimer: We are not experts or certified financial advisers. Our advice for you based on what has worked and continues to work for us. If financial problems occur we are not responsible for them and advise that you speak to a professional. That being said, we believe wholeheartedly that the advice we give to you will help your financial situation greatly.