Mistakes Teens Make with Money in 2022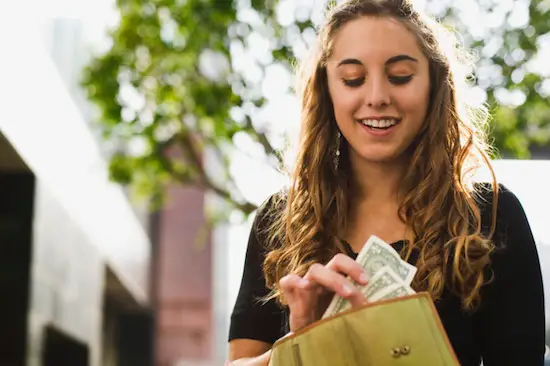 Welcome to mistakes teens make with their money!
As teens become of age, we become more and more introduced to money. We realize that clothes don't just appear in our closet magically, they cost money. We realize that cars are expensive to buy, and cost even more money for maintenance. And, we realize that getting into a college is not free, and we must pay for all the tuition and books that we take advantage of.
Despite all this, we are not aware of how we should spend our money and what it should go towards. Yes, it is important to save money. But, how much? Not knowing the answer to similar questions like these can cause huge damage to our finances in the future.
Most teenagers are guilty of overspending on petty things, like clothes and restaurant food. I would be lying if this didn't apply to me. But, the only way we can improve our spending habits is by realizing our mistakes. Instead of eating out once a week, maybe you can try decreasing that to once a month. Instead of buying clothes often, you can be patient and hold on to buy clothes during a sale. And, instead of not thinking about what you're buying and spending money instantly, you can think about the difference between what you want and what you really need.
Whether your only source of income is through birthday money or a part-time job you earned, it is important to learn how to spend your money smartly. As said by HuffPost "The smarter you are with your cash, the farther it will stretch. Plus, learning to manage money now will help you later in life. (You know, when you're bringing in the big bucks.)"
Acknowledging your mistakes will ensure that you won't consciously make that same mistake again. On the other hand, if you make a mistake and forget about it, you are very likely to repeat the same blunder. Life is all about improving, and the biggest thing in helping you improve is realizing your mistakes. In this article, you will learn about the mistakes teens make with money. Even if you are a teen who has made these mistakes before, now you know what not to do from now on! And, if you are a teen who hasn't made these mistakes yet, now you won't make this mistake in the future! Part of learning includes knowing what not to do, so read on to find more about the mistakes teens make with money!
1. Not saving for college
While parents may cover all the tuition costs, you still need to have money for all the other aspects of college. No matter how big of a scholarship you land, you must be able to pay for all the books, housing, food, and more!
College is more than studying all night, attending all the classes, and acing all the tests. When you go to college, you are supporting yourself without the help of your parents. When you go to college, you are living independently for the first time. And when you go to college, you broaden your social horizons. If you start saving for college now, you'll have enough money to be comfortable during college life!
2. Not keeping a budget
"If you don't sit down to look at what's left after your wages and fixed expenses, it's hard to determine how much you can afford to spend on things like food, nights out, or an upgrade to your cell phone plan. Not knowing how much you have can easily lead to spending more than you can afford. A budget can help you determine what you need to do to pay for your next vacation or make you realize you need to start packing lunch more than once a week." (financialpost.com)
3. Spending too much on looks
According to myffu.com, teens spend 3 of every 10 dollars on how they look. This is 30% of their wealth. This is causing teenagers to look good and be broke. Obviously, money and living comfortably is much more significant than looking good. It's not worth it to spend hard-earned money on trends that will disappear one day or the next.
It is crucial to notice that one can be stylish without breaking the bank. "Invest in some basic pieces that will last for years, and then refresh your look with some trendy new accessories each season. And whenever you're tempted to make a big purchase — like that hot pair of sneakers that will wipe out your bank account — think of all the other things you could be spending your money on and ask yourself if it's really worth it." (huffpost.com)
4. Shelling out way too much on a car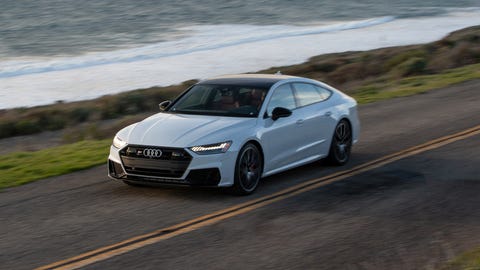 When you buy a car, you're not just paying the purchase price — you're also signing up to buy gas, pay for insurance, cover repairs and maintenance, and pay for all the other expenses that accompany car ownership. Avoid buying a car if your city offers viable alternatives, like a subway or great bike paths.

If a car really is a necessity for you — as in, you need it to get to work or school — be smart and don't buy a nicer car than you need. When you're young, a basic set of wheels that gets you from Point A to Point B is enough. You can enjoy heated seats and voice-activated sound systems later; for now, enjoy the rite of passage that is "my first beat-up car."

huffpost.com
5. Expecting parents to bail them out
Parents are almost always are support and inspiration to guide us in life. From the day we're born to the day we graduate from high school and beyond. However, there comes a point in life when we must learn how to be independent and self-sufficient. What better way to learn than to handle finances?
If you think about it from a parents' perspective, they are going to want to help you out if you do get into a bit of trouble. However, if you really want to learn and deal with it yourself, you're going to have to tell them. With this, you can hold yourself accountable for the mistakes you made and know how to get out of it with maturity. The more time you are dependent on your parents, the bigger the mistakes in the future. Now is the time to learn how to handle YOUR finances and YOUR mistakes.
6. Ignoring credit
As an adult, you know how many areas of your life are impacted by credit and therefore, it's important to understand what affects your credit score. You might know from experience just how long a bad financial move can haunt your creditworthiness and credit score. A bad credit score can affect your ability to rent an apartment, buy a house, and simply cost you more (in higher interest) over time.

Help your teens launch into the world of credit with open eyes and a few financial health tips that will last a lifetime. Stress the importance of paying all their bills on time. Tell them a credit card may help them build credit and boost their credit score, but, to use it wisely. One good rule of thumb is to only spend as much on the card that you're able to pay off at the end of the month. Encourage your teens to know their debt-to-income ratio and why it's important. And help them think through the decision of charging a purchase or taking out a loan for something they don't truly need.

blog.lendingclub.com
7. Underestimating the cost of adult life
As a young teenager, you may be completely unaware of the money it takes to have a roof over your head, food on the table, insurance, medical bills, and more. All of these things add up to create huge expenses and bills. Our parents and guardians cover the costs, but who's going to cover those bills when you're older? That's right, it's you.
Life as an adult is already hard, so it is very easy to undervalue them and forget to factor them into your expenses. As said by blog.lendingclub.com, this can lead to undersaving and living from paycheck to paycheck. In order to prevent that, you must gain an understanding of the expenses and bills that need to pay. Pay attention to when your parents pay bills so that you can be prepared for what type of expenses you yourself are going to encounter in the near future.
8. Not opening a Roth IRA
You're eligible to open a Roth IRA as soon as you have "earned income" — meaning your first job. If you invest in a basic S&P 500 Index Fund (which tracks the overall U.S. stock market) and let it compound for the next 40 to 50 years, you'll have A LOT in retirement.

Let's say that you start saving for retirement at age 18. You contribute a mere $25 per month to a Roth IRA, with a return rate of 7 percent annually. By the time you retire at age 65, you could have $105,681. And that's just by investing $25 a month!

You can play around with the numbers with an online calculator like Bankrate.com's, but the bottom line is that anything you can contribute will pay off in the end, and the sooner you start, the better.

huffpost.com
9. Developing a consumer mindset
"According to Business Insider, 23% of teen's money is spent on food, then clothing, accessories, video games, cars, electronics, shoes, entertainment.  Nowhere in this equation is the savings listed.  We are teaching our teens to be consumers.  To consume, waste, squander, destroy money.  We must do better.  It's not until we begin to teach teens that they are wealth builders and not consumers that we will see a difference in how they spend.  They will grow old with the same spending habits.  If you don't believe me then look at how you and others spend their money and you should find a sticking resemblance." (myffu.com)
10. Not equating work and money
The envelope with a $100 bill. The $20 bill lying on the pavement. The clothes your parents bought. While you may be given items on your own, how do you think your parents gave them to you? Work is the answer. Their jobs pay them a salary. Their hard work is what enables you to have a roof over your head. And, their dedication is why you are able to buy clothes and shoes of your liking.
You NEED to understand the value money has. It doesn't just grow on trees or fall onto the floor. Just like how a diamond can be perceived as a shiny stone until you realize its value, the same goes for money! The danger of not realizing the value of a dollar is that it can be wasted and abused. We must work hard and put forth our best effort in order to earn money. If you don't respect money, you will NOT respect how it is obtained.
The Takeaway
Mistakes are a part of life, and instead of viewing them as a negative concept, it is important to be positive. This is because without mistakes, how do we know what we wrong? How can we hold ourselves accountable if we don't acknowledge our mistakes? And, how can we improve on ourselves if we don't even know what we're doing wrong?
As a recap, here are the ten biggest mistakes teens make:
Not saving for college
Not keeping a budget
Spending too much on looks
Shelling out way too much for a car
Expecting parents to bail them out
Ignoring credit
Underestimating the cost of adult life
Not opening a Roth IRA
Developing a consumer mindset
Not equating work and money
The earlier you start learning how to handle your money wisely, the better you'll be in the future. And, what better way to learn about finances than acknowledging your past money mistakes?! Check out our past blogs on how to save money as a teenager, and this spreadsheet for monthly budgeting.
Along with this, check out this video on the 8 Biggest Money Mistakes Teenagers Make. Also, be sure to purchase the book: I Want More Pizza: Real World Money Skills For High School, College, And Beyond.
"People who make money often make mistakes, and even have major setbacks, but they believe they will eventually prosper, and they see every setback as a lesson to be applied in their move towards success." -Jerry Gillies.
Good luck on your financial journey, and remember to learn from your mistakes!
Next Steps
If you enjoyed this post, please make sure to comment your thoughts below and share it on social media!
Check out more content for:
Use this link to sign up for a brokerage account on WeBull and get TWO FREE STOCKS valued up to $1400 when you fund your account!
Learn how I was able to make $1,000/month as a teenager and quit my job by freelancing on Fiverr!
Join The Group Of Teens Dedicated To Achieving Financial Freedom
Disclaimer: Some of the links used on this site are affiliate links. At no additional cost to you, we receive a commission each time you purchase something through our link. It helps us cover the costs of running this blog. We only recommend the best products available.
Disclaimer: We are not experts or certified financial advisers. Our advice for you based on what has worked and continues to work for us. If financial problems occur we are not responsible for them and advise that you speak to a professional. That being said, we believe wholeheartedly that the advice we give to you will help your financial situation greatly.