How to Make Money as a Teenager Without a Job in 2021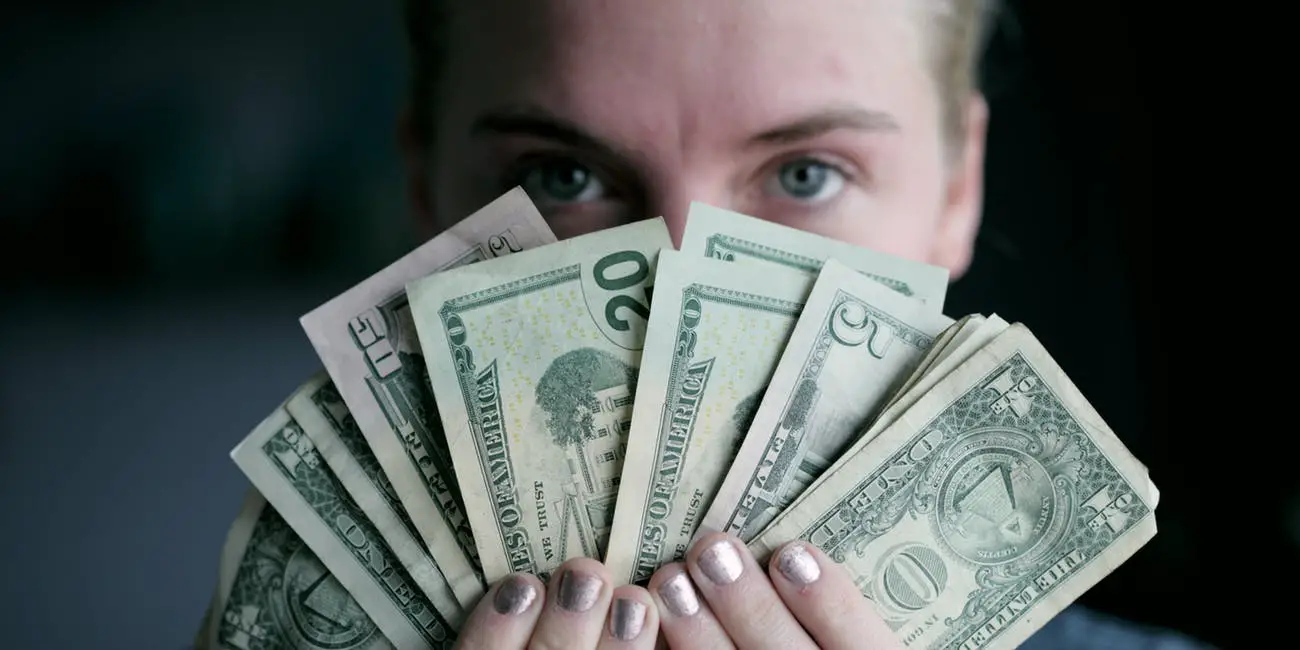 Welcome to How to Make Money as a Teenager Without a Job!
Your friends are always asking if you want to go out to eat or do something that costs money. Problem is, you don't have enough money to do stuff like that.
You might not be able to get a job because of your age or because you are too busy with school. However, we do recommend you check out the Benefits of Teenage Jobs!
Maybe the money you have from birthdays, holidays, etc. is locked away in savings.
I, like many other teens, have been in this predicament with no idea how to get out or how to continue to save money and keep up with your needs and wants.
Budgeting and saving your money correctly is the only way you can crawl out of this problem. Read 10 Budgeting Tips for Teens!
First, you need to quantify exactly how much money you have.
Quantifying Your Savings
Take note of exactly how much money you have in your savings (whether it be in a savings account, piggy bank, or stuffed in your mattress) and record it. This is an important step to saving money without a job.
With your savings recorded, plan out exactly what you want to buy and how much you need to save up.
Another important thing to do is to take note of how much you are getting a year. This allows you to plan how much you can spend and still reach your savings goal(s).
Is your goal to save for college, this is How To Save More College in 4 Years!
Tips to Help You Save Money

Saving money without a steady income, or any income for that matter is difficult. Here are some tips to help you keep saving.
Also, make sure you check out How to Manage Your Money as a Teenager!
Making Saving an Expense
If you treat saving like an expense, you won't be tempted to spend your savings. Every month, put some money in savings before you go and spend it on other things. Then, don't touch your savings until you reach your goal!
Keep Track of Your Expenses
It's important to track your expenses to see where your money is going. This will help you build a budget and cut back on unnecessary expenses. Read our 10 Budgeting Tips for Teens!
Use Discounts
Try to collect as many discounts, coupons, and gift cards that you can. It may not seem like much, but it adds up!
Let Your Parents Pay
Let your parents pay for some things. If it's something cheap and you don't ask very frequently, more than likely they will be willing to pay.
Avoid Eating-Out
You don't need to ALWAYS go out to eat with your friends. You can opt-out of eating with them and offer to hang out afterward.
Ask for an Allowance
Ask your parents if they will give you an allowance. This will enable you to have spending cash and you won't have to deplete your savings fund.
Wait Awhile Before Purchasing Video Games
Wait for a few months after a game comes out to buy it. You can find used games online for way cheaper than the sticker price.
Stop Drinking Soda
Opt-out of buying that soda and drink water instead. This is not only beneficial to your pocketbook, but also your health. Check out 7 Habits of Successful Teenager!
Sell Your Old Stuff
Sell some of the old stuff that you no longer use. This is will bring in more money without having to have a job.
Remember Your End Goal
Never forget your end goal. Remember WHY you're saving money and measure how close you are to meeting that goal.
Read our Teen's Guide to Success for more tips!
Where to Save Your Money

Chances are, you are not old enough to have a savings account without your parents co-signing on your account.
Many teens save their money in their room somewhere. This is a good practice at first, however having a savings account is more beneficial.
If you do not have a savings account, your money is not gaining interest.
Interest: "Money paid regularly at a particular rate for the use of money lent, or for delaying the repayment of a debt."
Ask your parents to open up a savings account for you. Some savings accounts require a minimum deposit amount, so make sure you have a decent amount before opening one.
Once you have an account open, try to deposit as much as you can. The longer the money is in the account, the more you gain. You also gain interest on the interest you have already gained. This is called "compound interest."
The Various Forms of Savings Accounts

Create an Income
Maybe you don't have a job, but you could still create a consistent income!
Have you ever contemplated starting your own business?
This, doesn't have to be that complicated. Just pick something you're good at and make a business out of it.
All you need is a few repeat-clients and you'll have a consistent income in no time!
Check out 12 Business Ideas for Students with Low Investment!
Tutoring
If you have good grades and are relatively good at explaining concepts to other students, you could become a tutor. Believe it or not, there are plenty of students out there who are looking for help in a subject they struggle with.
Babysitting
If you're good with kids you could easily become a babysitter. Make yourself stand out from the crowd with how you are with the kids and how professional you are. Pretty soon, you'll have parents and kids begging for you to come back.
Dog Walking
Maybe you like dogs and you want to become a dog walker. Many people are busy throughout the day and not able to give their dogs the proper exercise and attention they need. Walk multiple dogs at a time and you could make some good money!
House Sitting
This one is a bit harder to start, but a could long-term business if you could get it going. Many people are in need of others to look after their homes while they are traveling. This usually involves taking care of pets and plants as well as retrieving mail and doing other jobs.
Landscaping
If you have the proper equipment you could easily start a landscaping business. Mow lawns in the summer, rake leaves in the fall, shovel snow in the winter, and plant flowers in the summer. Landscaping is a reliable business no matter what time of year it is.
Sports Instructor/Coach/Referee
If you have a passion for sports, you could become a sports instructor, coach, or referee. There are many individuals and companies that need help with this kind of thing. Establish your reputation, and soon you'll have the whole town flocking to hear your advice.
Music Instructor
If you are good at music, you could start giving music lessons to younger kids. Many parents don't have musical backgrounds and need someone else to help teach their kid music.
Start a YouTube Channel, Blog, or Podcast
If your passion is not on this list of how to save money as a teenager without a job, you could always start a YouTube Channel, a Blog, or a Podcast about your passion. All three of these are great ways to express yourself and start a long-term business.
We also suggest you read our 8 Businesses That Make Money While You Sleep!
Why You Should Save Your Money

You may be thinking, "Why save my money if I will be making more once I have a job?" or "I have a couple of years before I have to be financially responsible."
While you may have years before you have to be responsible with your money, why wait? If you start saving money now, you will not have to worry about many bills and payments later on in your life, such as a car payment or buying cool shoes (we all want a pair of new YEEZY's.)
For more information, be sure to check out the book: Making a Living Without a Job, revised edition: Winning Ways for Creating Work That You Love.
Trust me when I say that in the future you will thank yourself for saving when you have an emergency comes up. Because emergencies happen to everyone. Are you going to be prepared for one?
Next Steps
If you enjoyed this post, please make sure to comment your thoughts below and share it on social media!
Check out more content for:
Use this link to sign up for a brokerage account on WeBull and get TWO FREE STOCKS valued up to $1400 when you fund your account!
Learn how I was able to make $1,000/month as a teenager and quit my job by freelancing on Fiverr!
Join The Group Of Teens Dedicated To Achieving Financial Freedom
Disclaimer: Some of the links used on this site are affiliate links. At no additional cost to you, we receive a commission each time you purchase something through our link. It helps us cover the costs of running this blog. We only recommend the best products available.
Disclaimer: We are not experts or certified financial advisers. Our advice for you based on what has worked and continues to work for us. If financial problems occur we are not responsible for them and advise that you speak to a professional. That being said, we believe wholeheartedly that the advice we give to you will help your financial situation greatly.