How Much Parents Should Spend on College Education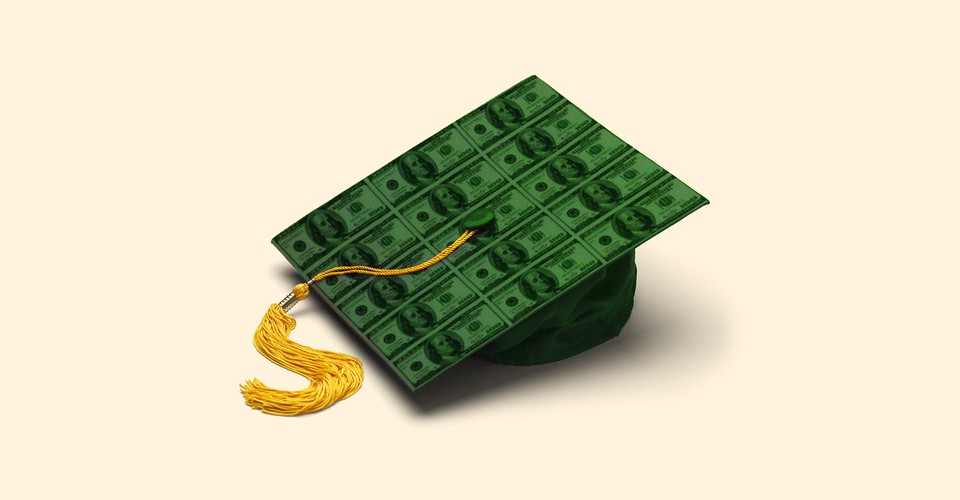 Welcome to this post about how much parents should spend on college education!
It is tough to be a parent of a teenager. Apart from handling the frequent mood swings, you have to worry about your child's college education.
The cost of education is quite high. Do you want to cover the entire cost of your child's education? Should you spend even a penny for your child's college education? Even if you want to pay for your child's college education, then how much should you spend?
In this post, we will try to find out the answers to these questions to help you walk on the right financial path.
Should parents offer financial support to college students?
There are different opinions regarding this question. The first opinion is that parents should not pay for college. The second opinion is that parents must pay for college. Let us discuss both viewpoints one by one.
1. Parents should not pay for college.
The rational financial advice is that you should not pay for college. As a parent, you should not foot the entire bill for your child's college education, especially when it involves taking out a loan. As a parent, you already have a lot of financial responsibilities. You have to pay for mortgage, insurance premium, utility bills, credit card bills, medical bills, groceries, and so on.
Another new loan will just put an additional financial burden on your shoulder. It will be difficult to manage your family along with saving money for your retirement.
Some financial experts are of the view that parents should not pay for a college education. Experts feel that parents who are nearing retirement age should take steps to cut down on credit card debt rather than taking out new loans.
When students have to shoulder the responsibility of paying for their college education, they are compelled to become financially responsible individuals. They become smart consumers.
When the onus is on the students to pay student loans, they start thinking about ways to save on education. Some students decide to study in community colleges to save money. Many others do part-time jobs when they are in college or select a practical major that can help them to grab a job after graduation.
There are several other factors to consider. When your child is in college, you are either in your forties or fifties. No one will give you a fresh loan to build your nest-egg. However, your child will get a loan for his or her higher education.
Thousands of families apply for the Free Application for Federal Student Aid (FAFSA) every year. Fortunately or unfortunately, FAFSA considers parent income. If it is enough, then both parents and children are in trouble. They will not qualify for both FAFSA and federal loans.
2. Parents should pay for college.
Those who think that parents should pay for college have different arguments. When parents pay for college, students get an opportunity to open a new chapter of their life without any debt. Their lives are not afflicted with debt problems from the very beginning.
Proponents argue that parents should consider paying for their children's education as some sort of investment. It would allow students to explore various career options, which is not possible otherwise.
Furthermore, the proponents argue that if children have to do part-time jobs while studying at college, it will be tough for them to study. It may take a long time for them to complete their studies. Plus, they may not get the grades they are aspiring for. If they do not get good grades, they will not be eligible for financial aid and scholarships.
It is wrong to say that students will not be able to maintain part-time jobs with good grades. Students have to work hard. But they can secure good grades with diligent efforts and hard work. However, there is yet another possibility we have to consider.
If students are unable to maintain a work-life balance, then that can prolong their study time in school. The longer they will stay in school, the more expensive loans will be. They have to pay more interest on the loans. The biggest drawback is that if it takes too long for students to graduate from colleges, they will lose their eligibility for financial aid.
Are parents legally obligated to pay for college education?
No. There is no state or federal law that mandates parents to pay for college. As soon as a child turns 18, a parent's legal responsibility to financially support him or she goes away. Parents do not have a legal responsibility to cover a child's college education expenses. However, there is one exception.

When parents are legally separated and it is written in the divorce agreement that either one or both parents have to cover college expenses, then they are legally bound to do it.
1. How much should parents pay for a college education?
There is no fixed amount. There is no fixed formula. The answers to the following questions can help you get an idea about how much to pay for college:
2.Will your retirement be in trouble?
As I have mentioned before, your child can take out a student loan to pay for college. But no one will give you a loan for your retirement. Calculate how much you have saved for your retirement. Is it enough to retire and lead a comfortable life after that? Check if you are on the right track for retirement.
3. Do you need to pay off other debts?
Do you have credit card debt on your shoulder? Or Do you have to pay other loans as well? If so, then you should focus on steps to cut down on credit card debt. Your focus should not be to take up fresh debt. Let your child take care of his or her education costs.
4. Can you afford to make student loan payments?
Can you make monthly payments on your student loans on top of taking care of your other financial obligations? Are you able to fulfill all your financial responsibilities? And, can you pay all the bills without stretching your budget? Think before you put your signature on the documents.
5. Can you afford the financial risk?
Borrowing a fresh loan can affect your credit or your loan eligibility. Plus, you may not be able to borrow another loan due to this debt burden. Even if you become a co-signer on the new loan, you will be held financially responsible for it.
If the primary borrower (your child) fails to pay off the student loan, creditors will come after you for payments. Keep in mind that you cannot escape from your financial responsibilities through bankruptcy also.
6. Will you have money to cover your emergency expenses?
You need money for the rainy days. You need money to cover your unforeseen expenses.
What if your car breaks down all of a sudden? Will you have money to fix your car? Can you make payments on student loans and fix your car at the same time? Can you afford to build an emergency fund even after taking out a student loan?
Based on the answers, you can determine if you should pay the entire cost or a part of the total cost.
7. How much financial aid is your child eligible to receive?
Ultimately, it depends on your financial situation and personal choice. Many parents want to cover the entire cost of education alone. But that is not always possible. An easy way to know how much you should pay for college is to wait until your child receives financial aid. Once he or she receives financial aid, you can determine how much you should pay for his or her college education.
How much to save for college
No matter how much you love your children, you need to think about the practical side of life. The average cost of higher education is sky-high. It is almost a six-figure bill, which you have to pay.
It is not easy to pay such a massive amount. Unless you are a millionaire, you have to save money diligently for several years to pay the entire amount without depending on student loans.
When should you start saving money?
It is a pertinent question. The answer is, you have to start saving for your child's college education from the moment he or she is born.
You have to save money for at least 20 years. You can save money on the 529 savings plan or elsewhere. Compounding interest will help you grow your savings. Consider it as a long-term financial goal right after you become a parent.
Now, go back to the past. Think about how you led a life when your age was between 17 years and 23 years old.
How did you spend money?
What were your expenses and financial needs?
What was the education cost back then?
How did you arrange the money at that time?
What were your available options?
What are your available options now?
Ask yourself, "What are the basic differences between the scenario back then and now? How much has the situation changed? Did you have any bitter experiences? What was your best experience to date?"
If you want your children to enjoy those wonderful experiences, calculate how much you have to pay for them. Also, if you do want your children to not go through those bitter experiences, calculate how much you have to spend on that.
When you are crunching numbers, make sure you do it with a practical approach. Emotions should not cloud your judgment. If required, you can involve a friend or family member in the discussion. But in that case, make sure you involve someone trustworthy.
Honest and correct opinions can help you to meet your long-term financial goals. You can save a substantial amount of money and pay it for your child's education later.
How to pay for your child's college education
Now that you have decided to pay for your child's college education, it's time to know how to pay for it. Here are a few ways to do it.
1.Pay in cash – An easy way to pay for a college education is to pay upfront in cash. Sure, you have to save a lot of money for that beforehand.
2. Pay in installments – You can pay tuition fees in installments over six months. Many schools give this option to parents. This option is cheaper than a loan and helps you to save money.
3. Borrow a loan – You have two options. The first option is a federal student loan. The second option is a private student loan. Check out the eligibility requirements for federal student loans and private student loans. Compare the interest and fees of both the loans. Which one is cheaper and affordable?
Check out the available offers and choose a competitive deal. However, keep in mind that you can qualify for a competitive deal when you have an excellent credit score.
Once you take out a loan, make sure you have an honest discussion with your child. Inform him or her about your affordability and the total debt burden he or she has to take on.

4. Become a co-signer – When your child does not qualify for a private or federal loan, you can become a co-signer on a private loan provided your credit score is good. When you co-sign a student loan, you share the responsibility of the loan with the primary borrower. After your child (the primary borrower of the loan) becomes a graduate and grabs a job, you can ask him or her to refinance the loan.

You may also ask your child to apply for a cosigner release by submitting a few documents. Some of these documents are proof of income, permanent residency, graduation certificate, and income details.
The Takeaway
Ultimately, it all comes down to money. When parents are financially strong and have saved enough money for retirement, it is still okay to pay for college. Otherwise, it is not a financially wise decision for any parent to pay for a college education.
Next Steps
If you enjoyed this post, please make sure to comment your thoughts below and share it on social media!
Check out more content for:
Use this link to sign up for a brokerage account on WeBull and get TWO FREE STOCKS valued up to $1400 when you fund your account!
Learn how I was able to make $1,000/month as a teenager and quit my job by freelancing on Fiverr!
Join The Group Of Teens Dedicated To Achieving Financial Freedom
Disclaimer: Some of the links used on this site are affiliate links. At no additional cost to you, we receive a commission each time you purchase something through our link. It helps us cover the costs of running this blog. We only recommend the best products available.
Disclaimer: We are not experts or certified financial advisers. Our advice for you based on what has worked and continues to work for us. If financial problems occur we are not responsible for them and advise that you speak to a professional. That being said, we believe wholeheartedly that the advice we give to you will help your financial situation greatly.