What I've Learned From Over $2,500 in Online Sales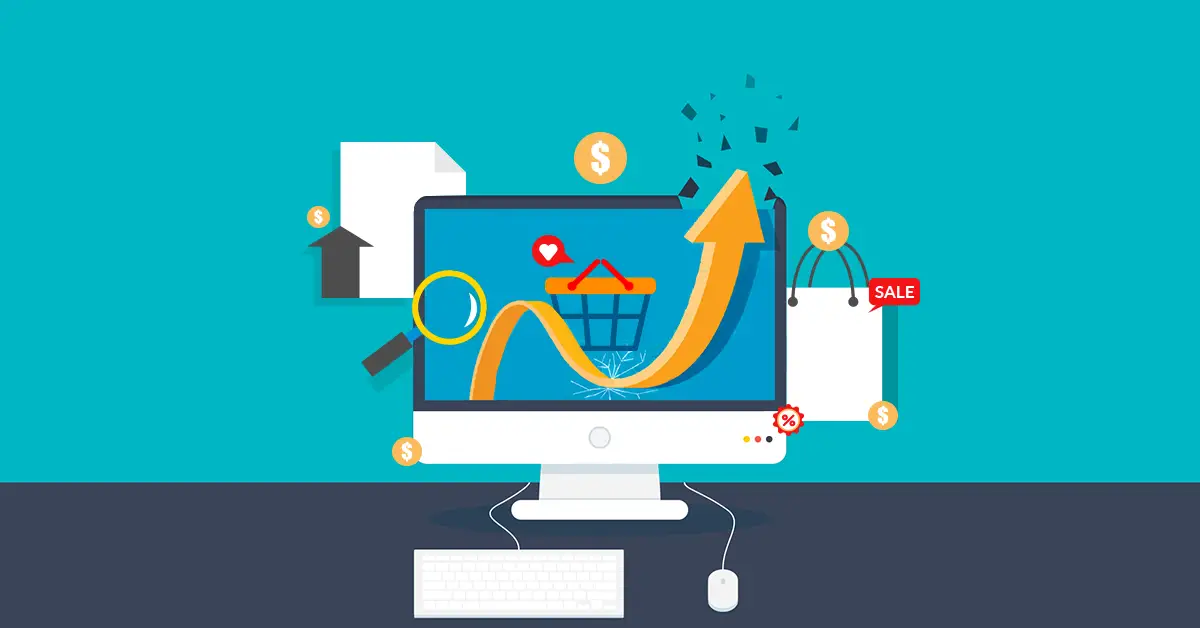 Welcome to this post on the lessons I've learned from online sales! My journey as an eBay flipper really began out of the blue. I have been in the "entrepreneurship" world for a couple of years and had some business experience before I started online sales, but the vast majority of what I've learned since I started has been self-taught. I haven't taken any courses, bought any books, or paid for any mentorship on eBay selling or e-commerce.
I'm sure you've seen the plethora of ads and "gurus" out there pushing their courses to "financial freedom through online selling" while stabbing you through the heart with a four-figure price tag and their multiple-hour webinars. Don't let that stop you from jumping into the online sales world though! You really don't need those products or services to get started.
How It Began
In early 2019 my business mentor stopped by my house and dropped a bag filled with phone screen protectors. He had found a sale at a store called "$1 a bag" where whatever you could fit into a bag you could buy for a dollar. I honestly don't remember the specifics, I just know that it was a ridiculously good deal. He gave them to me free of charge and said I should try listing them on eBay.
Later, I sat down and opened the eBay app to see how much the average screen protector was selling for. Of course, it wasn't a huge amount but even at around $8-$15 per screen protector all sales were 100% profit (minus eBay fees).
Over the following weeks and months, my listings had various levels of success, but this was my first introduction to the eBay flipping and online reselling world!
The Major Turning Point
Out of nowhere, a literal fortune landed in my lap. Or to be more technically correct, it first landed in a dumpster. Around October 2019, my Dad made a stop by our local dumpster to throw some stuff away. Before he left, something caught his eye. It looked like several perfectly good boxes that were still in their plastic shrink wrap had been thrown away! He took a few of them and brought them home for me to look at.
I looked one of the boxes up on eBay, and sure enough, it was retailing for roughly $200. We immediately made a trip back to the dumpster and ended up finding even more boxes!
To share just truly how out of the blue this was and how incredibly blessed my family is to have stumbled upon it, not only had we found items that were in good condition, but they were expensive, extremely popular (they sell very quickly), and we got them completely for free! Wow.
In case you've never heard of Warhammer 40K (I hadn't prior to this find), it is basically extremely advanced Lego chess. There are two parts to Warhammer, the lore/characters and the game. People purchase unassembled and unpainted characters, put them to together, customize them, paint them, and build an army. Then they'll use the lore and the game rules to wage a massive war against other players and their massive armies. It's a pretty nerdy game. 🙂
Long story short, Warhammer has by far been one of my best finds for flipping on eBay. I'm aware that I can't rely solely on a magical supply of mint condition Warhammer boxes from a dumpster so this exact strategy isn't sustainable in the long term, but the real fortune has been made in the experience I've gained from these sales.
Lesson #1: Know the value of your product, BEFORE you sell!
I learned this lesson the hard way. I had just sold a few Warhammer items on eBay and it was going well. One of my Dad's coworkers mentioned he had a friend who was interested in Warhammer and that he would send him over to take a look at our stock sometime (I'll call him Steve). Along with the new boxes, we also found paint, brushes, an air compressor, and other equipment for assembling Warhammer minifigures, as well as a plastic chest filled with finished and partially finished minifigures.
Because I was so new to Warhammer my assumption was that all of the minifigures that had already been painted, assembled, or just taken out of their packaging was not going to be worth nearly as much as the brand new items. As it turns out, I was dead wrong.
Steve stopped by and took a look at what we had. He was super friendly, and also brand new to the Warhammer world. He expressed interest in the chest full of minifigures and all the painting equipment and made me an offer of somewhere around $200-$300. The price seemed more than fair to me, so I went ahead with the sale.
Later, my business mentor delivered the gut-wrenching news that I had just sold my most valuable stock for pennies. It turns out that he was very familiar with Warhammer himself, and he enlightened me to the fact that since it is so time-consuming to assemble and paint each character, that the finished ones are in fact the most valuable. I don't know what was in the chest, but I probably lost a good $500-$2000 on that sale.
The lesson here is that you should ALWAYS do your research before selling an item. Make sure you know what it's worth. Don't do what I did, and forget to look up how much everything retailed for before the buyer arrived, as when Steve started asking me how much I would sell various things for I had literally no clue what anything was worth.
Lesson #2: The more patient you are, the more you'll make
This is one of more underrated lessons I've learned. I have been able to sell Warhammer for nearly full retail value, and people are willing to pay it. However, it hasn't been instant. Because I'm in no rush and I am willing to let an item be listed for as long as it needs to be, I can turn down lowball offers. When you're in no rush to sell, you have more control.
In working with my Mom in her real estate business I've learned that the best deals come from very motivated sellers. If a seller needs to sell their home by a certain deadline or needs cash quickly, they're extremely motivated and are often willing to knock quite a bit off the price to ensure it's sold. The sellers that really don't care when their house is sold rarely offer good deals.
The same goes for us. If you need cash quickly or are motivated for some other reason you'll probably notice that you're a lot more flexible on your pricing. For example, as I'm writing this I am in Ohio with my grandparents for Christmas. My grandparents had several items they wanted to get rid of, so I listed them on Facebook Marketplace. One item was a piano that I listed for $300 and ended up selling for $200. I bet I could have gotten at least $450 out of it if I had found the right buyer, but since I needed to sell it in less than a week (before I head back to Kentucky), I was a motivated seller and willing to flex on my pricing. On the bright side, my grandparents were just going to give the piano away for free, so at least they're $200 richer! 🙂
On the opposite side of the spectrum, my Dad once had a clawfoot bathtub that he wanted to sell. He listed it on Facebook Marketplace as well for something around $450. He received several lowball offers for around $200-$300, but because he was in no rush to sell it and could store it in our shed for as long as he wanted, he held out until he found a buyer who was willing to pay what he was asking for.
Lesson #3: If you're going to accept offers, list your items at a 20% premium
This is another lesson I've learned as I've gotten more experience from selling on eBay. If I had an item that retailed for $100, and I listed it for $100 and allowed buyers to send me offers, they would often lowball me something like $60. After quite a bit of back and forth, I would probably end up selling it for $75, which is a 25% discount.
To combat this, I've started to list an item for more than I'm expecting to sell it for and give buyers the ability to make me an offer. Using the same example as above, I would instead list the item for $120 (and maybe even throw in free shipping). Then, by the time a buyer and I have finished negotiating, I would likely end up selling the item for closer to $90 or $100.
This is more just a rule of thumb and not a hard and fast rule. I've noticed that I can often sell something quicker if someone can make me an offer on it, I bring down the price some, and then they feel like they're getting a good deal.
Lesson #4: Always be honest
This one is important! Your reputation as a seller is extremely valuable. Never try to hide defects in an item or neglect to let buyers know ahead of time. Don't go highlighting every issue in great detail and make a buyer feel like its a terrible deal, but don't hide any issues in the first place.
If an item you're listing is new and has no issues, great! That's usually an easy sale. For used items, the best way to approach this is to be upfront and list any major issues in the description of your listing. Do your very best to not spring any surprises upon a buyer when they open an item you've shipped to them or come to your house to inspect it.
For example, on the piano I sold for my grandparents I made sure to note that it needed tuning and had one off color key. Even though I didn't have to mention those, I felt it was better to do so than to have a buyer arrive disappointed at the true condition of the piano (or any item I'm selling). If someone sees the defects you've listed and still expresses interest or makes an offer, it usually means they're pretty serious.
Lesson #5: Your results are as good as your items
This is a tricky one! Honestly, it is probably where a lot of sellers get stuck, especially new ones. It can feel pretty overwhelming to try to figure out what on earth you're going to sell, and it can be discouraging to see something you've listed getting no offers or sales.
My first product, phone screen protectors, was an alright item. Even though they've been listed for almost two years on eBay I still have some leftover. I discovered that this is likely due to the fact the phone accessories market is extremely crowded on eBay, and I cannot compete with foreign sellers who have 100x the stock I do and can simply beat me in pricing. My listing gets lost in the sea of others and really doesn't stand out.
However, Warhammer 40k items are a different story. It is a small but active community of people who are willing to pay a premium for a game they're passionate about, and good stock is limited. It happens to be a product I can do much better with than phone screen protectors.
Once I run out of my stock of Warhammer items I will be on the hunt for a new product or niche to start flipping on eBay. My plan is to explore local garage sales, flea markets, Craigslist, and Facebook Marketplace to see if anything catches my eye.
The best advice I can offer to someone just starting out is to just pick an item and list it. Get a feel for how selling online works. You don't even have to make a bunch of money. Even if you bought an item for $10 and sold it for $15, that's a 50% return on your money! The S&P 500 only averages a 10% return per year. So keep hunting and trying lots of different items until you find something that has good value and high demand, then stick with it!

Check out more posts on this topic here.
Conclusion
Thank you for reading! I hope you were able to find some useful takeaways and/or inspiration to start your own entrepreneurship journey. Just remember, it's a marathon, not a sprint. If you have any specific questions that weren't answered here, feel free to reach out in the comments below or through our contact page. I'd be more than happy to share anything I know.
Next Steps
If you enjoyed this post, please make sure to comment your thoughts below and share it on social media!
Check out more content for:
Use this link to sign up for a brokerage account on WeBull and get TWO FREE STOCKS valued up to $1400 when you fund your account!
Learn how I was able to make $1,000/month as a teenager and quit my job by freelancing on Fiverr!
Join The Group Of Teens Dedicated To Achieving Financial Freedom
Disclaimer: Some of the links used on this site are affiliate links. At no additional cost to you, we receive a commission each time you purchase something through our link. It helps us cover the costs of running this blog. We only recommend the best products available.
Disclaimer: We are not experts or certified financial advisers. Our advice for you based on what has worked and continues to work for us. If financial problems occur we are not responsible for them and advise that you speak to a professional. That being said, we believe wholeheartedly that the advice we give to you will help your financial situation greatly.