Welcome to Teen Financial Freedom!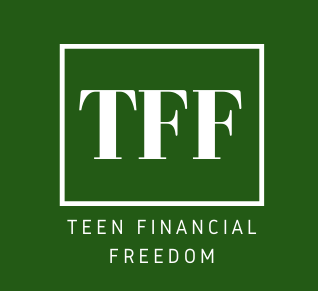 Welcome to Teen Financial Freedom!
This is it, my first blog post. For years I've contemplated starting up my own blog, but I never really got around to it. To be honest, I was always super excited with the possibilities of starting one, but I always found reasons to avoid it. So many questions started to become embedded in my mind. What do I write about? Who would want to read it? What would others think of me? And of course, what if I fail?

But, today is finally the day these questions go to rest. The day I stop doubting myself whether I fail or succeed. Today is the day I launch TeenFinancialFreedom.com!
My vision for Teen Financial Freedom is to educate and empower teenagers across the world in taking control over their finances. I want all of those who are willing to learn, work hard, and make changes to be able to find true freedom in their life in regards to their finances.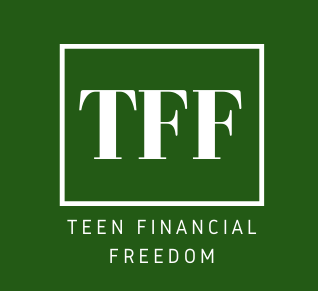 Who am I?
My name is Jacob and I'm a 16 year old living in northern Colorado. I love the outdoors, particularly, skiing and hiking in the mountains. I love spending time with my friends and family. And of course, I love to kick back and relax. But when I'm not doing of those things you'll usually find me working at my job at a local grocery store or working on my businesses. Throughout my life I've owned a lemonade stand, mobile car wash business, lawn mowing business, an eBay reselling business, a travel agency with my dad, and my most recent endeavor, this blog. I've been an active member of my local FBLA chapter, participating and placing among the top positions at state for my business plans.
I've been blessed to live a stable life, including financially. My family is not rich by any means, but we are comfortable. Nonetheless, I've always strived to create my own successful financial life as a teenager that could carry into the rest of adulthood. Along my journey, I've researched and experimented with many different methods of being smart with my money. 
Read more About Me
Am I an expert?
By all means, no! I am not an expert or really anything close to one. However, I am a teenager with real-life experience in the world of finance. I have a job, pay for my own utilities and other expenses, budget my own money, have bought my own car, and have several side businesses that I am working on.

What will you find here?
Here on Teen Financial Freedom, you'll find a plethora of useful content made specifically for you to start living your financially free life as a teen and for the rest of your life. I'll work hard to post a blog every week on Sunday and Thursday at 7:00am (MDT) on a variety of topics listed below:
Starting your own business to become your own boss for the rest of your life
Saving and investing your money to retire early
Getting a job that you feel motivated and excited to go to
Saving for college to walk out of school debt-free
Finding your future career in a field that makes you feel satisfied and happy
Parenting tips on teaching finances to your teens
Preparing for your financial future to stay stress-free
Finding success
Much more on living a financially free life
As much as I am interested in making money, I understand it's not everything. To me, money is a tool that is necessary to live. It's not necessary to find happiness in life. Because, no amount of money will ever leave you feeling that way. In my mind, money gives you freedom. All of us have a limited amount of time in this life. Why would you ever want to spend your life locked away in your 9-5 job wondering how you're going to pay the bills next month? If money can give me freedom to do what I want with my life, than I'm certainly going to do whatever I can to work toward that.
So there you go, that's what Teen Financial Freedom is all about. I hope you stick around to see what we can accomplish here! Here's a link to our latest blog posts.
Thanks for reading,
Jacob
Next Steps
If you enjoyed this post, please make sure to comment your thoughts below and share it on social media!
Check out more content for:
Use this link to sign up for a brokerage account on WeBull and get TWO FREE STOCKS valued up to $1400 when you fund your account!
Learn how I was able to make $1,000/month as a teenager and quit my job by freelancing on Fiverr!
Join The Group Of Teens Dedicated To Achieving Financial Freedom
Disclaimer: Some of the links used on this site are affiliate links. At no additional cost to you, we receive a commission each time you purchase something through our link. It helps us cover the costs of running this blog. We only recommend the best products available.
Disclaimer: We are not experts or certified financial advisers. Our advice for you based on what has worked and continues to work for us. If financial problems occur we are not responsible for them and advise that you speak to a professional. That being said, we believe wholeheartedly that the advice we give to you will help your financial situation greatly.