WeBull Free Stocks in 2021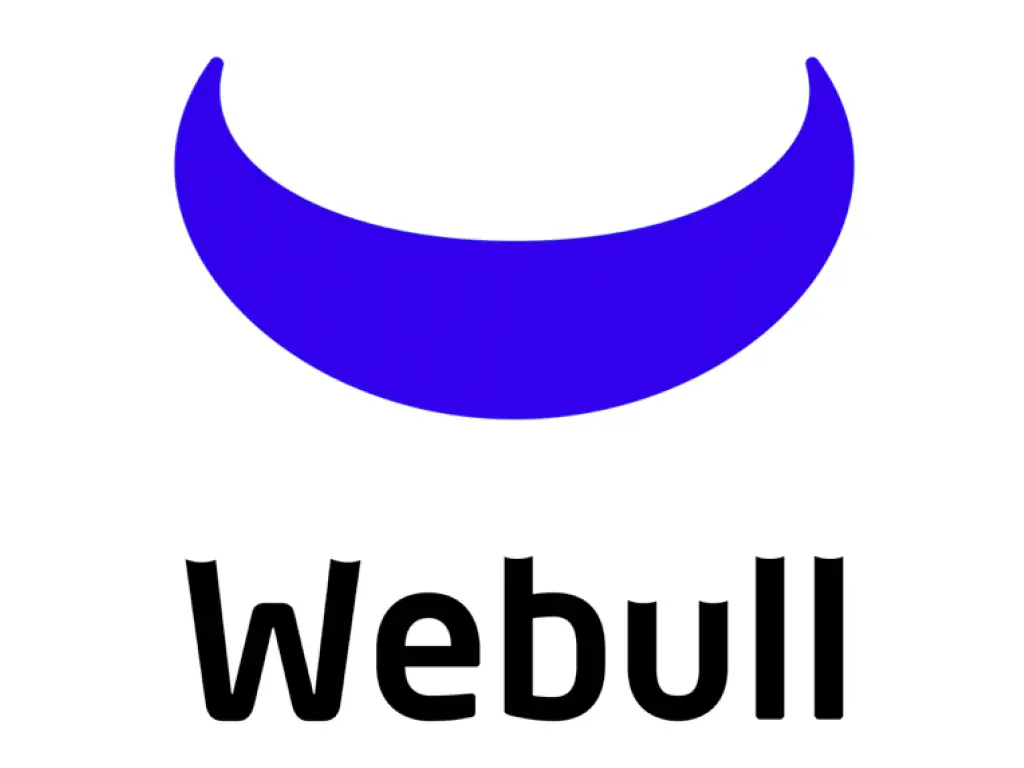 Welcome to this post about WeBull Free Stocks!
In this post I want to talk about what free stock options are available with WeBull, and of course I'll share a link so that you can sign up and get some free stocks!
However, I'll be sharing that link later in the post, so if you're just interested in getting the link, scroll down till you see the heading that says, "Link To Get Free Stocks".
I do want to mention that Teen Financial Freedom is a WeBull influencer, meaning that we do monetary benefits to promote their platform. However, I used WeBull way before we became an influencer, so I like to think that I am pretty unbiased.
What is WeBull?
First and foremost, we probably should talk about what WeBull actually is.
WeBull is an investment broker, meaning that they are a platform that people can make investments on. You can buy individual stocks, options, ETFs, and cryptocurrencies (coming soon).
Is WeBull Free?
Hands down the best part about WeBull is that it is absolutely FREE! They offer commission-free trading which means that they won't take a portion of your money each time that you make a transaction.
How does WeBull make money?
But if the platform is free, how does WeBull make money? Zero commision brokerages, like WeBull, make money a few different ways.
First of all, they use earn interest on money that is not invested elsewhere. Meaning that if someone had $100 in cash sitting on the WeBull platform, WeBull would make a small amount of interest by hanging on to that money.
WeBull also makes money from subscriptions to their market data. The people who subscribe to this service get access to new data that isn't readily available that may help them make more informed decisions.
WeBull Review
My Experience Using WeBull
I signed up for WeBull several months ago during this same promotion. While watching my usual financial YouTubers, I noticed that all of the sudden they were all promoting WeBull!
I asked my dad if I could open up an account in his name, and he said yes! So I entered in my information and I received my two free stocks within a few days. Unfortunately I didn't get lucky and I only got $15 worth of free stocks. But, for depositing $1 and setting and account up in less than 30 minutes, that's not too shabby.
After I received these free stocks, I sold them and found some different companies that I would rather invest in. I was able to buy 3 different stocks with my $15. Now, 6 months later, my account is worth $20.
I'll admit, $20 is nothing to brag about. But, going from $16 to $20 is a 25% gain in 6 months so I'll take it!
I don't actually use WeBull as my main investment brokerage. Unforntenly WeBull doesn't offer mutual funds, which is why I opened up a custodial account on ETrade. I am a big fan of mutual funds and that's why the majority of my investment portfolio sits in mutual funds on ETrade.
However, I will be investing a lot more of my money into WeBull soon because they offer ETFs. On ETrade, ETFs have a minimum investment amount of $2,500. Since I'm looking to invest in a few ETF's for less than $2,500, I'll be using WeBull instead of ETrade.
Even though I don't use WeBull that often yet, I still think it's the best choice for new investors. Here's why:
Pros
No Minimum Account Balance – Unlike a lot of brokerages, WeBull does not require you to maintain a minimum account balance. On ETrade, the minimum for mutual funds is $500 and the minimum for ETFs is $2,500. On WeBull, you could have $1 invested.
Free – ETrade will charge me a small commission when I cash out my mutual fund investments. Unlike ETrade, WeBull offers commission-free trading, which means that you won't ever have to pay anything to WeBull.
After Hours Trading – One of my favorite features about WeBull is the fact that I can make trades before and after hours. The stock market is open weekdays from 9:30-4:30 EST, which would mean normally you couldn't invest before or after then. But with WeBull, I've made trades early in the morning, late at night, and even on weekends!
Cons
18 Years Old – Unfortunately, you have to be 18 years old to invest on WeBull. However, this is the case almost anywhere, so it's not really a bash against WeBull in particular. I'd recommend asking your parents, older siblings, and extended family if you could open up an account in their name.
No Mutual Funds – As discussed, pretty much the only thing that I dislike about WeBull is the fact that they don't offer mutual fund trading. If you're looking to invest exclusively in mutual funds, you might need to look for another brokerage. But, if you want some individual stocks and ETFs in your portfolio as well, WeBull is the platform for you!
What do you need to sign up for WeBull?

To sign up for WeBull, you'll need to enter your basic personal information including your name, gender, date of birth, email, phone number, address, etc.
You also need to know your Social Security Number for tax purposes, and you need to know your bank account information. If you know all of that, you should have everything you need to open an account.
The process is quick and easy and usually takes less than a day to get approved.
Do you have to be 18 to sign up for WeBull?
The biggest down side to WeBull (and most brokerages) is that you have to be 18 to sign up! This is a big problem for myself, and I'm guessing most of the readers on this site.
However, there are some ways you can get around that to open an account. For myself, I opened an account up in my dad's name. I have complete access to the account and it's hooked up to my bank account, so my dad isn't involved at all.
I'd recommend that you ask your parents, older siblings, or even some extended family if they would let you open an account in there name. I think most people would be willing to help you out if they understand the importance of investing at a young age.
WeBull Free Stocks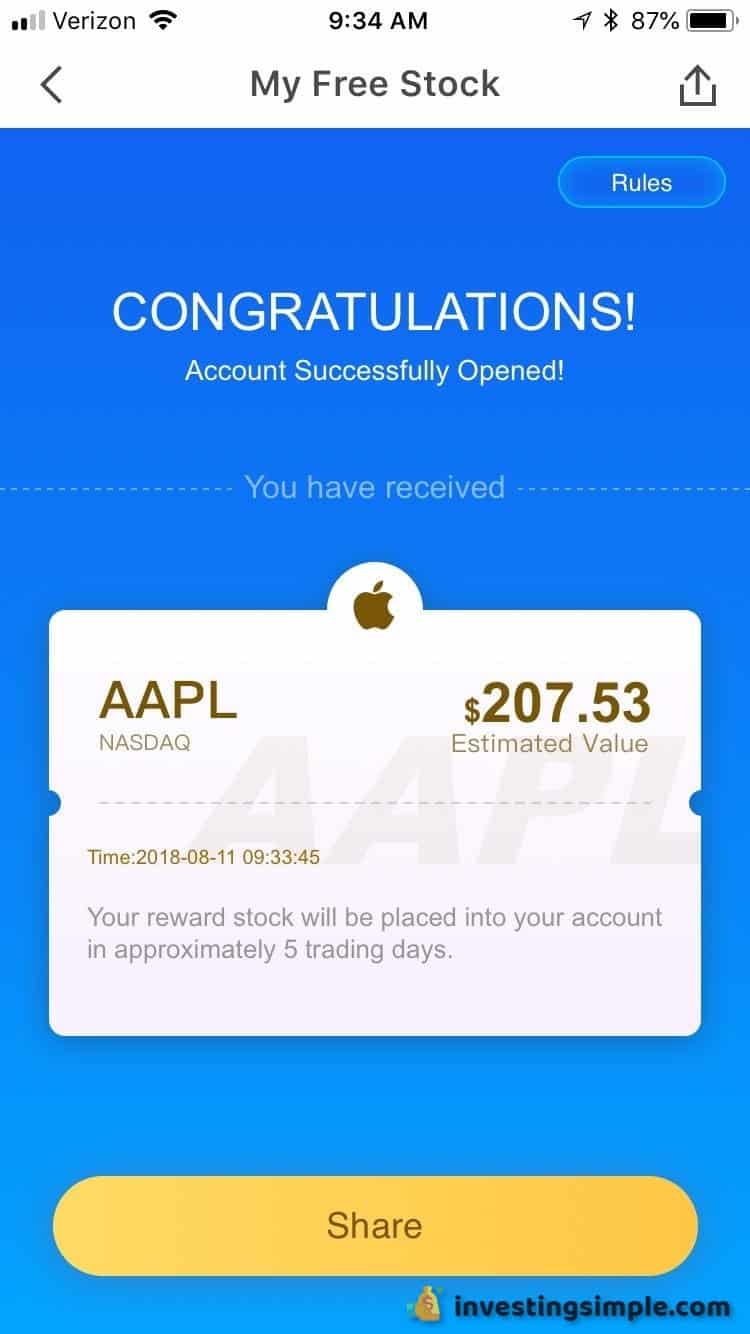 WeBull is holding a promotion right now where new investors who sign up can get 2 free stocks. The first stock is worth $2.5-$250 and the second stock is worth $12-1,400.
Now this promotion is set to expire soon, however that has been the case for months and they keep extending it. My guess is that they will continue to hold the promotion for at least several more months. However, just to be safe, I'd recommend that you sign up today while you still can.
To get the first free stock all you need to do is sign up. Once that is done, you'll get your first free stock.
To get the second free stock, you have to fund your account with $100. Sometimes they hold promotions where you can get the second stock when you deposit ANY amount. This is what happened to me which allowed me to deposit $1 and get $15 worth of free stocks.
Although it's not ideal that you have to deposit money to get the second free stock, I think it's worth it. In my case, I deposited $1 and received $15 worth of free stocks, which is an ROI of 1,500%! Those stocks are now worth $20, so actually the ROI of that $1 I deposited is 2,000%. Good luck finding an investment that genereates 2,000% anywhere else!
Unfortunately, this deposit ANY amount promotion isn't actively going on, so you will have to deposit $100 now to get that second free stock. You'll receive a MINIMUM of $15 from those two stocks combined, which gives you an ROI of 15%. Most of the time, it takes 1 year to get an ROI of 15%, but if you sign up on WeBull and receive these two free stocks, you can get that ROI in 1 week, instead of 1 year.
Also, just because you deposit $100 doesn't mean that you won't get that money back. You could always just sell your free stocks and withdraw your money from WeBull and send it back to your bank account.
How Much Are The Free Stocks Worth?
It's probably a good idea to mention that although the first stock is worth up to $250 and the second is up to $1,400, it's highly unlikely that they'll actually be worth that much. The chances of that happening are 1 in 10,000. But, you never know! You could be that lucky 1 in 10,000!
First Stock
$2.5-$10: 98% Chance
$10-$50: 1.9% Chance
$80-$100: .09% Chance
$100-$250: .01% Chance
Second Stock
$12-$30: 98% Chance
$30-$100: 1.9% Chance
$100-$200: .09% Chance
$1,000-$1,400: .01% Chance
More than likely, you walk out with $15, but $15 is still better than nothing, and you never know when you might win big!
Link To Get Free Stocks
As promised, the link to get these free stocks is below.
When you sign up with this link, we'll also receive a free stock ourselves, which helps us cover the cost of this blog.
Investing Options on WeBull
After you receive these two free stocks, you're really free to do whatever you want with it!
If you want to take the money and run, you can sell the stocks and send the money back to your bank account.
If you're not happy with the stocks that you won, you could sell them and reinvest the money into another stock of your choice.
More than likley, you'll have around $100 to invest with on WeBull after you've deposited your money and got your free stocks. This does leave your options fairly restricted when it comes to your next move.
I would strongly suggest that you take your $100 and invest it across 5-10 different stocks each valued between $10-$20. These stocks aren't going to be the ones that you are most familiar with, but that doesn't mean that you can't earn money with them!
After you've diversified after 5-10 companies, I'd suggest that you continue to build an investment portfolio on WeBull. You should be investing a portion of your income every month!
If you want to learn more about investing, check out this page to view our other blog posts on investing.
Why not use this opportunity of getting some free stocks as some motivation to start investing today! The earlier you start the better off you'll be in the long run.
The Takeaway
That's it! I hoped you enjoyed this post. Now that you have the knowledge you need, and more importantly, the link to get some free stocks, you should be all set to start investing today! So what are you waiting for?
Next Steps
If you enjoyed this post, please make sure to comment your thoughts below and share it on social media!
Check out more content for:
Use this link to sign up for a brokerage account on WeBull and get TWO FREE STOCKS valued up to $1400 when you fund your account!
Learn how I was able to make $1,000/month as a teenager and quit my job by freelancing on Fiverr!
Join The Group Of Teens Dedicated To Achieving Financial Freedom
Disclaimer: Some of the links used on this site are affiliate links. At no additional cost to you, we receive a commission each time you purchase something through our link. It helps us cover the costs of running this blog. We only recommend the best products available.
Disclaimer: We are not experts or certified financial advisers. Our advice for you based on what has worked and continues to work for us. If financial problems occur we are not responsible for them and advise that you speak to a professional. That being said, we believe wholeheartedly that the advice we give to you will help your financial situation greatly.