The 12 Best Jobs For Teens in 2021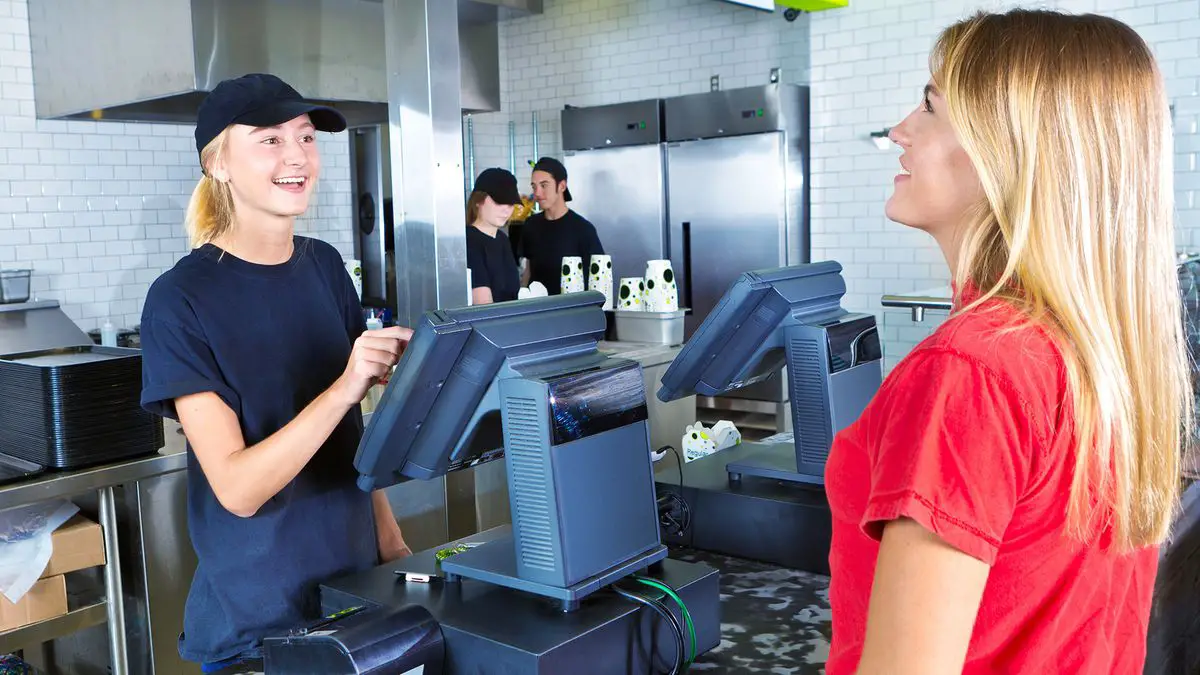 Welcome to this post on the 12 best jobs for teens in 2021!
Are you a teenager or parent looking for ways that teens can make some cash? If so, you've come to the right place!
In this day and age, it's easier to make money than ever as a teen. Fifty years ago, the options were limited to delivering your local newspaper or working in your family business. Today the possibilities are truly endless.
This post will cover the 12 best jobs for teens in 2021. From bartending to lifeguarding to working a sales job, there is sure to be something on this list for you. Let's find out how you can make some money as a teen!
Things To Note Before Getting a Job
Before revealing the best jobs for teens, it's important to note a few things. Getting a position that works for you isn't just about whether or not you love the role itself; you still have to consider these things:
Schedule – Make sure to ask each employer what the schedule is like for the job you are signing up for. Also, be sure to ask about part-time hours and whether there can be any flexibility. You may have found an excellent job that pays well, but if you can't make the working times, you won't last at that job for long.
Work Environment – Your job might pay well, but you need to ensure it's somewhere you'll want to work. If you dislike the outdoors and are a neat freak, you probably won't want to become a camp counselor. Likewise, if you like to be active and moving constantly, a receptionist job might not be the best choice. Of course, this will likely be your first job, and "beggars can't be choosers," but still, pick a position where you're in an environment you enjoy.
Coworkers – Perhaps the part of the job that will affect your enjoyment the MOST is the quality of coworkers. Coworkers can genuinely make or break your entire experience. If you're working alongside friends with whom you get along well, chances are you'll love the job. On the other hand, if you and your coworkers have constant disagreements, you probably won't love your job.
Experience – Money is necessary, but perhaps even more crucial to jobs is what kind of experience they will give you. If you're interested in getting into the financial industry, a position working at a bank will put you closer than one as a cashier. The experience you get from a job is invaluable.
Once you've thoroughly read through these and given yourself answers to each one, you're ready to start considering these 12 best jobs for teens!
Best Jobs for Teens
These are jobs that anyone can do and, for the most part, will allow you to work part-time. Let's get right into it.
Barista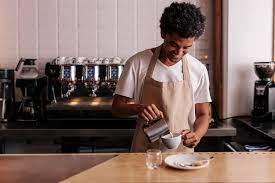 If you love the smell of coffee and just coffee in general, then becoming a barista may be the perfect job for you.
This is where you'll really get good at making a cup of coffee and also making the days of your patrons. ALSO, most small coffee shops will let you dip into some of their coffee for free (which is excellent news if you love caffeine).
You'll get paid an hourly wage and will make some money off the tip jar as well. Becoming a barista is a fantastic way to make some extra money in your spare time.
Receptionist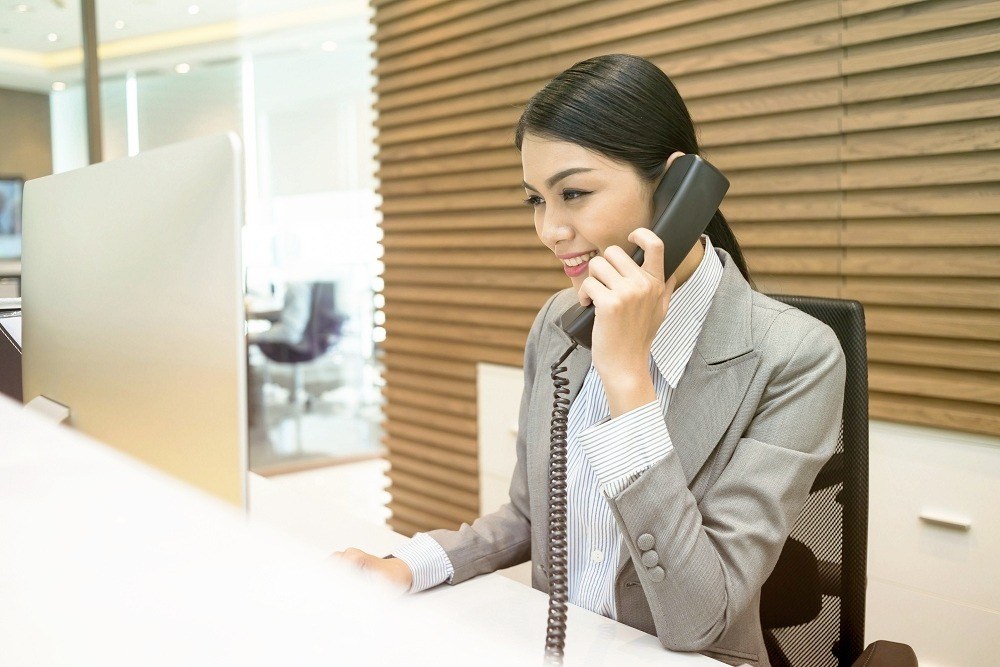 If you love interacting with people or building your interpersonal skills, becoming a receptionist could be a great option.
As a receptionist, you'll work anywhere from a nail salon to a hotel. You're paid to make bookings, handle complaints, and deal with people in general. Depending on the job, you might get paid on a per-month basis, but it's more likely that you'll be working per hour.
Working a receptionist job isn't exactly a get-rich-quick type of thing, but it IS a great way to monetize your love of people.
Cashier
The actual tasks required for being a cashier aren't too demanding: you need to count a few bucks, show up on time, and put some items into bags. The HARD part is dealing with the shoppers.
Working a cashier job is where you learn to respect everyone in the retail industry. This is especially true if you're working at a clothing store. Though online marketplaces like Poshmark and Thredup have been taking over the web, people are as passionate about buying clothes in person as ever. This means they also can get furious when they don't have their way and might (read: "probably will") take it out on you.
I'm not going to lie, working as a cashier won't be easy money. Still, it WILL teach you some necessary skills that will help you later in life, like accountability, basic accounting skills, and how to deal with angry people!
Bonus, depending on the place you work, you might be able to get some discounts on the stuff for sale there!
Waiter / Waitress
Out of all the jobs on this list, the one that gives you the highest earning potential is probably a waiter/waitress. The actual paycheck you'll get for your work isn't very impressive, but the TIPS that you'll get can help boost your extra income. Typically, patrons will tip a lot of money, and you'll get to share in this profit with the rest of the staff.
To do this role, you'll need to be very good at pleasing people, be good with your hands, AND know how to think on your feet.
Benefits of being a waiter/waitress: developing a great relationship with the rest of the wait staff, having the opportunity to chat with people all day long, and sneak in a few bites of food here and there. Cons: your feet will probably hurt at the end of the day.
Busser
Sometimes restaurants will set an age requirement to become a waiter (some restaurants may require you to get your serving license). If this is the case, don't fret. Being a busser can be just as lucrative as being a waiter.
As a busser, you are getting paid to clean up the tables after guests have eaten. You MAY occasionally have to direct a stray patron to the bathroom, but that's about the extent of your customer interaction.
You can get a full-time job or part-time job as a busser and work the hours you want. As a busser, you'll develop a good relationship with the kitchen staff and are sure to be able to grab some delicious leftovers!
Lifeguard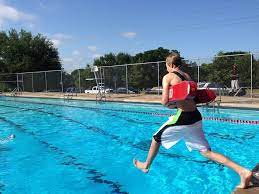 Do you want to make money-saving lives and look cool? Are you good at swimming and love being around water? If you answered yes to these questions, consider becoming a lifeguard.
The roles of a lifeguard include: keeping watch over the pool, making sure that nobody is drowning, AND reacting quickly on the off chance that somebody is in trouble.
If you're interested, you can get started by getting your lifeguarding license and reaching out to your local pool to see if they have any openings.
Skating Rink Attendant
Perhaps swimming isn't your thing, and you're much more into winter activities. Maybe you love the ice and can't imagine spending a day without being on it. If so, you'll want to consider becoming a skating rink attendant!
As a skating rink attendant, you'll be responsible for overseeing the skating rink, helping out the instructors with their lessons, and assisting those who get injured on the rink.
Becoming a skating rink attendant is a great way to indulge in your love of the ice while making a bit of extra money on the side.
Tutor / TA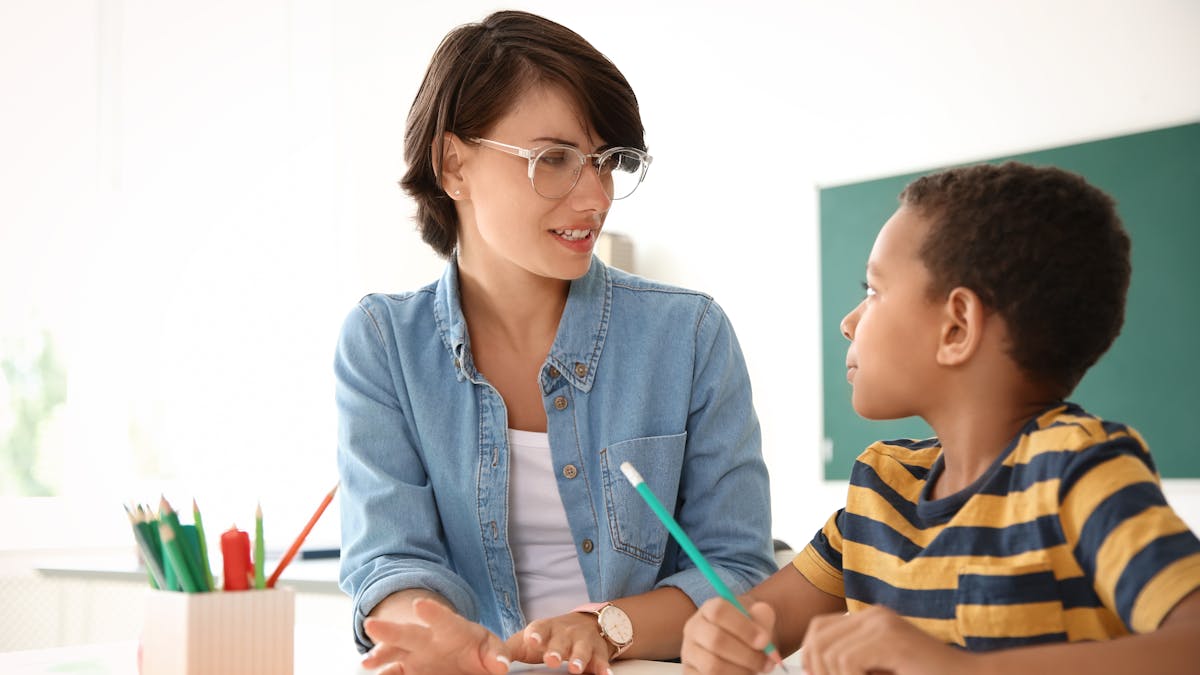 Do you love making money and want a way to make money online while also helping somebody else out? If so, tutoring might be the right choice for you.
Out of all the different ways to make money on this list, tutoring and teaching might be the most fulfilling. You get paid to explain a subject to a child in need. Surprisingly, parents are willing to pay a LOT for this service.
The great part is that nowadays, you don't need to tutor in person and can instead do it over Zoom. This means that you can make money online AND make money from home (all doing one task!).
You'll also make good money. You can expect to make anywhere from $100-$200 each month for every student you take on, depending on how frequently you teach and how much you charge per lesson.
Babysitter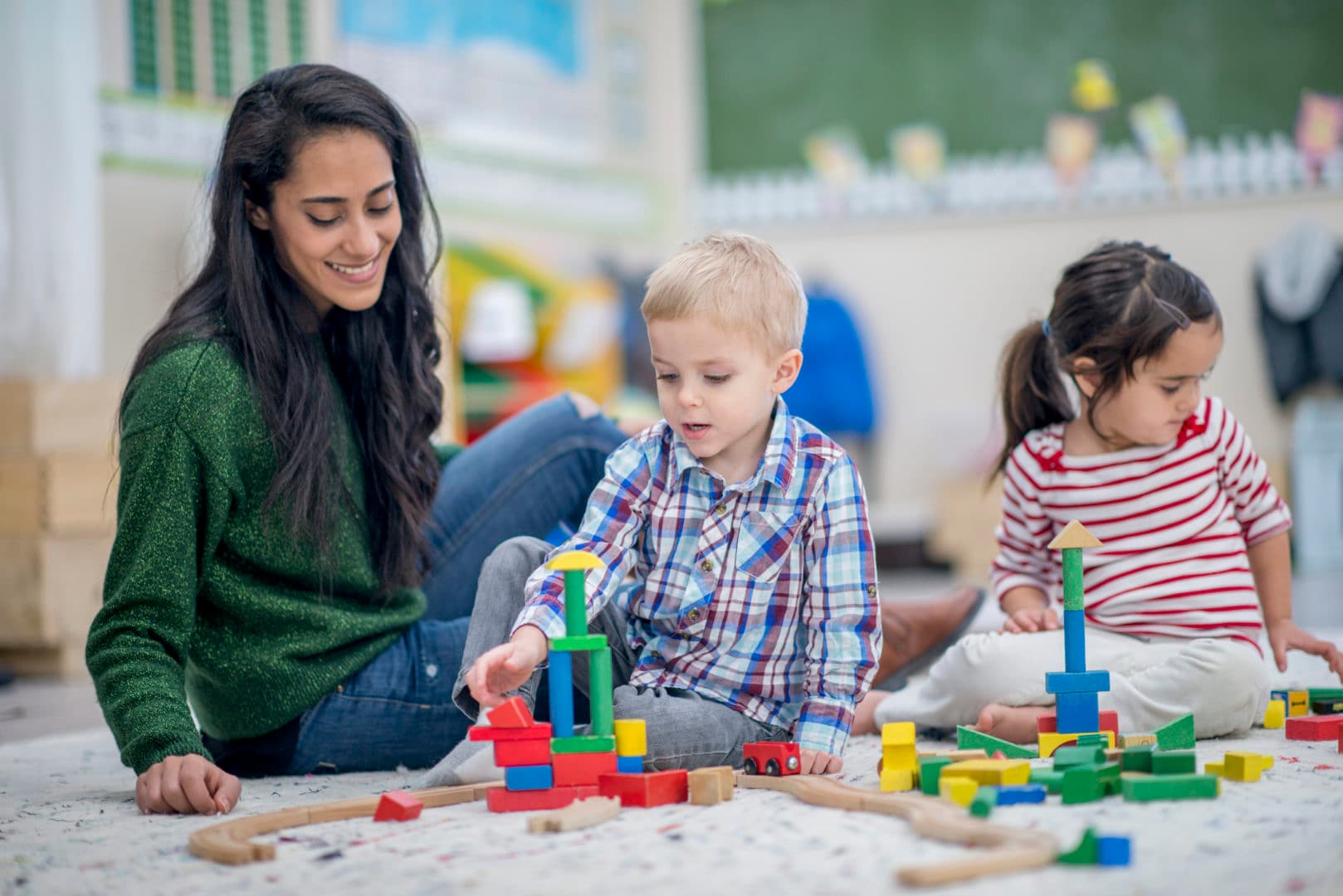 No list of the best jobs for teens is complete without a babysitting job. Consider babysitting if you love kids and take care of them (and want to make cash off your passion).
There is one caveat to this job, though: because you'll be taking care of kids whose parents probably hired you because they're too busy working throughout the day, babysitting will likely be a day job for you. This means that you'll either need to do this job in the summer OR leave school early to make it work.
Still, babysitting can be a terrific way to earn money if you know what you're doing and are willing to deal with some hyperactive toddlers.
Camp Counselor
Do you love the outdoors and want to earn extra money spending time being physical outside? If so, you might love being a camp counselor.
If you do a sleepover-type camp, you'll be employed 24/7. This means that you have the potential not only to enjoy all of the camp activities as though you were a kid again but ALSO seriously earn some extra cash.
The real bonus is that many of these camps take place in the summer, meaning that you won't need to worry about assignments or school while attending your job!
Blogger
Blogging is an excellent way to start potentially building up some passive income. It's true that you likely won't make any money fast, and you also might not know how to start, but if you can get past these barriers, there is the opportunity to run your own online business eventually.
For a lot of people, starting a blog is the tricky part. What is a niche? What is affiliate marketing? Why is Bluehost trying to sell me their stuff? In reality, almost all bloggers will tell you that to start a blog is to take one step at a time.
You keep on pushing and trying things, and eventually, you'll make money blogging. Becoming a blogger is an excellent choice if you're patient and have the determination to keep something going until it works!
Freelance Writer
Freelance writing is a fantastic way to work on your terms while also earning some extra money online.
For those who aren't familiar, freelancers aren't locked into a schedule and get paid on a project basis. For example, I might hire a freelancer to do freelance work for my blog and type out some articles. We would agree on a price and a deadline, they would work on it whatever hours they choose to, hand it in on time, and I'd pay them the agreed-upon amount.
There are lots of sites you can check out if you're interested in getting started with freelance work, like Fiverr, Upwork, and TaskRabbit. If you want to get paid for your writing, definitely consider becoming a freelance writer!
The Takeaway:
So there you have it: the 12 best jobs for teens in today's day and age. All it takes to succeed is to show up and put in the work.
So what are you waiting for? Figure out what you want to do, pick a job from this list, and start getting that experience and making that money!
You're likely to meet some lifelong friends at your new job AND gain some invaluable experience!
Next Steps
If you enjoyed this post, please make sure to comment your thoughts below and share it on social media!
Check out more content for:
Use this link to sign up for a brokerage account on WeBull and get TWO FREE STOCKS valued up to $1400 when you fund your account!
Learn how I was able to make $1,000/month as a teenager and quit my job by freelancing on Fiverr!
Join The Group Of Teens Dedicated To Achieving Financial Freedom
Disclaimer: Some of the links used on this site are affiliate links. At no additional cost to you, we receive a commission each time you purchase something through our link. It helps us cover the costs of running this blog. We only recommend the best products available.
Disclaimer: We are not experts or certified financial advisers. Our advice for you based on what has worked and continues to work for us. If financial problems occur we are not responsible for them and advise that you speak to a professional. That being said, we believe wholeheartedly that the advice we give to you will help your financial situation greatly.