Teenage Entrepreneur Stories in 2021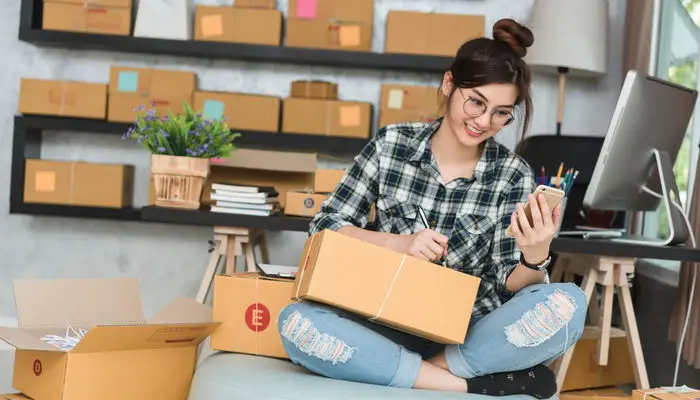 7 Teenage Entrepreneur Stories
Everyone wants to be their own boss, work whatever hours they want, and make a lot of money. A lot of the individuals who do achieve this financial success often start dreaming from a young age, which later translates into the work ethic and ideas they need to get it done. However, some may be lucky enough to get a breakthrough when they are young. Although this may be a rare occurrence, it does happen. Hopefully, if you're young and reading this, you'll start brainstorming ideas so that you too can be successful like these teens and young adults!
Want to start a business? Here are 8 Businesses That Make Money While You Sleep!
Alex Fraiser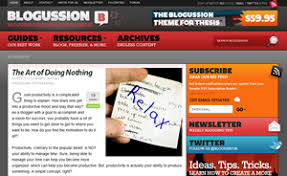 Alex Fraiser was a 16-year-old blogger who can accredit his success to a blog created by him and his business partner Seth Waite who was 24 at the time. The two created a blog called Blogussion.com where the blog posts are primarily about growing your own personal blog. The blog took off and has received a huge supportive fan base almost immediately. In January of 2010, Alex and his partner launched a web theme modeled after Blogussion's style and it was an instant success. His blog became the highest-ranking blog created by a 16-year-old.
In our experience, a blog is a great way to get a feel for e-commerce and business. Depending on your blog, it is also a great way to get your ideas, feelings, or criticism out to other people. This can be both therapeutic and you can make money off of blogs, however, you shouldn't expect to be an instant success. Hard work, dedication, and time set aside for the blog is a must. It takes time to construct a blog post (you need to think of an idea, think about what you're going to write, write it, edit it, format it, etc…) It isn't an easy task, but once it starts to pay off, you will thank yourself for sticking with it.
Mikaila Ulmer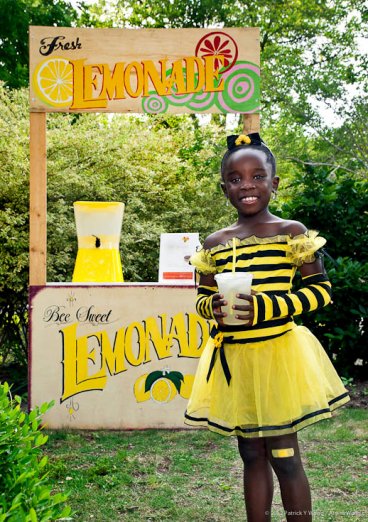 Mikaila Ulmer was a typical child with a fear of bees that sparked when she was stung by one. However, she went on to learn about bees and started the "Me & the Bees Lemonade" brand. What started as a run-of-the-mill lawn lemonade transformed into a giant brand (with the help and support of her parents.) In 2015 when Ulmer was just 9 years old her brand struck up 11 million dollars (equivalent to 8.4 million euros) distribution deal with the food chain Whole Foods Market. Mikaila Ulmer continues to balance her schooling, business, and speaks publicly. She also donates 10% of her earnings to charities for bee conservation.
"Giving back" is something that every successful person does (or should do.) It shows compassion and great character to donate some of your hard-earned money to a cause that is greater than you. Mikaila donates 10% of her earnings to charities for bee conservation because the earth needs bees and she saw that need. 10% of your earning is a large number, but yet she continues to selflessly donate because that's what heroes do.
Noa Mintz

Noa Mintz started out as a regular 12-year-old girl who babysits for people who need a nanny for a night out or the weekend. However, Mintz took this opportunity and started the childcare matchmaking service Nannies by Noa. The brand has since then taken off and the teen has attended many conferences and meetings, while her brand continues to grow. In 2015 the 17-year-old hired an experienced CEO to run her brand for her because it was distracting her from something that she found more important… her school work.
Noa Mintz still wanted to complete her schooling because she knew that an education is important. Many millionaire "gurus" will tell you that unless you can pay for your schooling in cash, then you don't need it. If everyone stuck by that logic, we would not have all of the great doctors and lawyers that we have today. Many individuals cannot pay for schooling even after grants and scholarships, so they take out school loans. Borrowing money can spiral out of control and should be done with caution, however, if you want to go to school and get a degree… do it! Just make sure that you do it the right way and that you have a good financial plan to pay off the school loans that you may need to take out.
Moziah Bridges

Moziah Bridges was taught by his grandmother at a young age to sew. Alongside his business partner (and mother) Tramica, they pitched their idea of a bow tie company to the investors on Shark Tank. Although investors were interested in the idea and pitched a figure to invest, Bridges took up Daymond John's offer of a free mentorship to the 11-year-old and since then his business has seen sales in the upper 6 figures. Bridges and his mother have also struck up a deal with the NBA and partner with various charities.
Find. A. Niche. I cannot stress this enough. Moziah Bridges found his niche because he noticed a lack of reasonably priced, handmade bow ties and went to work. There is always something that no one else has done yet, or that you can do more efficiently/better. Once you find that niche you need to put your head down and work. Get it done.
Rachel Zietz

Rachel Zietz saw a need for a lacrosse sportswear company and decided to capitalize on it. She became the CEO of her company Gladiator Lacrosse by 13 and was a self-made millionaire by age 15. Zietz played lacrosse and is very passionate about it, which shines through in her products and amount of work put into her business. Her business gained a lot of traction through the media and other online sources, making roughly 2 million in 2018.
Ben Pasternak

Ben Pasternak was a high school dropout who moved across the world at age 15. Pasternak created his first mobile-app while bored in class and since then has created many other apps targeting teens. His teen video chat app "Monkey" gained 2 million dollars and was sold to the rivals HOLLA for an amount that hasn't been disclosed. The now 19-year-old is living in New York while working on other projects.
Logan Guleff

16-year-old Logan Guleff got first place when he was competing in the U.S. version of Junior Master Chef and since then has done many things such as releasing a rub of blended spices and an egg seasoning. He also created a blog where he talks about the different restaurants he visits called Order Up! with Logan.
Want to learn the strategies these teens used to have success? Check out How to Make Money as a Teenager: Your Exhaustive Guide!
The Takeaway
Which story was your favorite? Hopefully, this has given you the inspiration you need to go out and make a name for yourself. If you look at all of these stories, you will see that all of these kids and teenagers are doing different things, but they're all successful. They have found their niche and worked hard to make their dreams become a reality. If you do too, then you will be successful. Then, we may be writing about you one day!
Want to read more? Here are 25 more stories!
If you are inspired by these stories and want to become an entrepreneur yourself, I highly recommend getting The Young Entrepreneur's Guide to Starting and Running a Business: Turn Your Ideas into Money!
If you enjoyed this post, please comment on your thoughts down below and share it on social media!
Next Steps
If you enjoyed this post, please make sure to comment your thoughts below and share it on social media!
Check out more content for:
Use this link to sign up for a brokerage account on WeBull and get TWO FREE STOCKS valued up to $1400 when you fund your account!
Learn how I was able to make $1,000/month as a teenager and quit my job by freelancing on Fiverr!
Join The Group Of Teens Dedicated To Achieving Financial Freedom
Disclaimer: Some of the links used on this site are affiliate links. At no additional cost to you, we receive a commission each time you purchase something through our link. It helps us cover the costs of running this blog. We only recommend the best products available.
Disclaimer: We are not experts or certified financial advisers. Our advice for you based on what has worked and continues to work for us. If financial problems occur we are not responsible for them and advise that you speak to a professional. That being said, we believe wholeheartedly that the advice we give to you will help your financial situation greatly.