Welcome to this post about Successful High School Dropouts!
As said in my last blog, high school is a place full of new experiences, education, and realizing who you are. It is the place you go to prom, try out new clubs, take unique courses, and most of all, learn more about yourself and who you are. Everybody has different experiences of high school because of their personality and interests. Some people may have gotten bullied, others may have been the bully. Some people had tons of friends, and others only companion was themselves. Lastly, some may have walked through high school with a smile, others tried to hide their true emotions with a smile. However, no matter what type of experience you had in high school, you realized what type of person you are and how to embrace your true self.
Many people believe that graduating from high school is the first stepping stone to being successful in the future. However, with a goal, passion, and dedication, anyone can achieve success in their life! "Some are good in school, others are good in life." Even though high school is full of education and learning about yourself, success comes from bigger things than graduating from high school. If you are one of those people who believe that you can't go forward in life if you drop out of high school, this blog will surely prove you wrong.
According to arthamoney, 81% of Forbes 400 richest people hold college degrees. "What makes the rest of these folks different is how they pursued their ambition to realize what they could do the best, and create a world best in themselves around for us to wonder and admire."
This blog will talk about the people who dropped out of high school, only to become very successful and respected in their life. I will be explaining every individual's journey and how far they have come despite not graduating high school.
1. Richard Branson
Richard Branson dropped out of high school at the age of 16 because of his dyslexia, but that didn't stop him from owning multiple businesses and being worth around $4.4 billion! Soon after he dropped out of high school, he created a magazine called "Students." Branson stated, "I did it because I wanted to edit a magazine. There wasn't a national magazine run by students, for students." (under 30 ceo) Selling ads for records at discounted prices for his magazine soon become profitable, and he was able to open up a store for his growing business.
Later, he founded Virgin Group, with the money he earned from the store. This company grew into a record label, but after 10 years of success, he decided to branch into the airline industry. Virgin Group is on around 200 and 300 companies, which is insignificant to the 500 companies Richard Branson himself has overseen. (business insider)
The Virgin group is known in 35 countries around the world, and he has nearly 70,000 employees handling affairs in the United Kingdom, the United States, Australia, Canada, South Africa, and more. His many businesses include a train company, a luxury game preserve, a mobile phone company, and a space-tourism company. (biography)
Richard Branson owes all his wealth to his passion, vision, and leadership qualities. In 2009, he landed #261 of Forbes "World Billionaires" list, and today, he owns two private islands, one at which he resides in. Check out his book: Reach for the Skies: Ballooning, Birdmen, and Blasting into Space. Branson truly proves that you don't need to finish education in order to become a billionaire.
2. David Karp
David Karp, the founder and former C.E.O of Tumblr, dropped out of high school at the age of 15. As many sources say, he is not a fan of following others and is used to doing his own thing. As said in inc, "In 2007, when others his age were studying for midterms and living on dorm food, David Karp was busy launching Tumblr, an easy-to-use blogging platform that now hosts 17.5 million blogs and receives about 1.5 billion page views per week."
At the young age of 11, Karp taught himself how to write code. Then, at 15, he dropped out of an elite Bronx High School of Science. David developed Tumblr "in the back bedroom of his mothers' modest Manhatten apartment." Tumblr is home to more than 105 million blogs and more than 300 million monthly unique. (business insider) Years later, in 2013, he decided to sell Tumblr to Yahoo for $1.1 billion.
3. Simon Cowell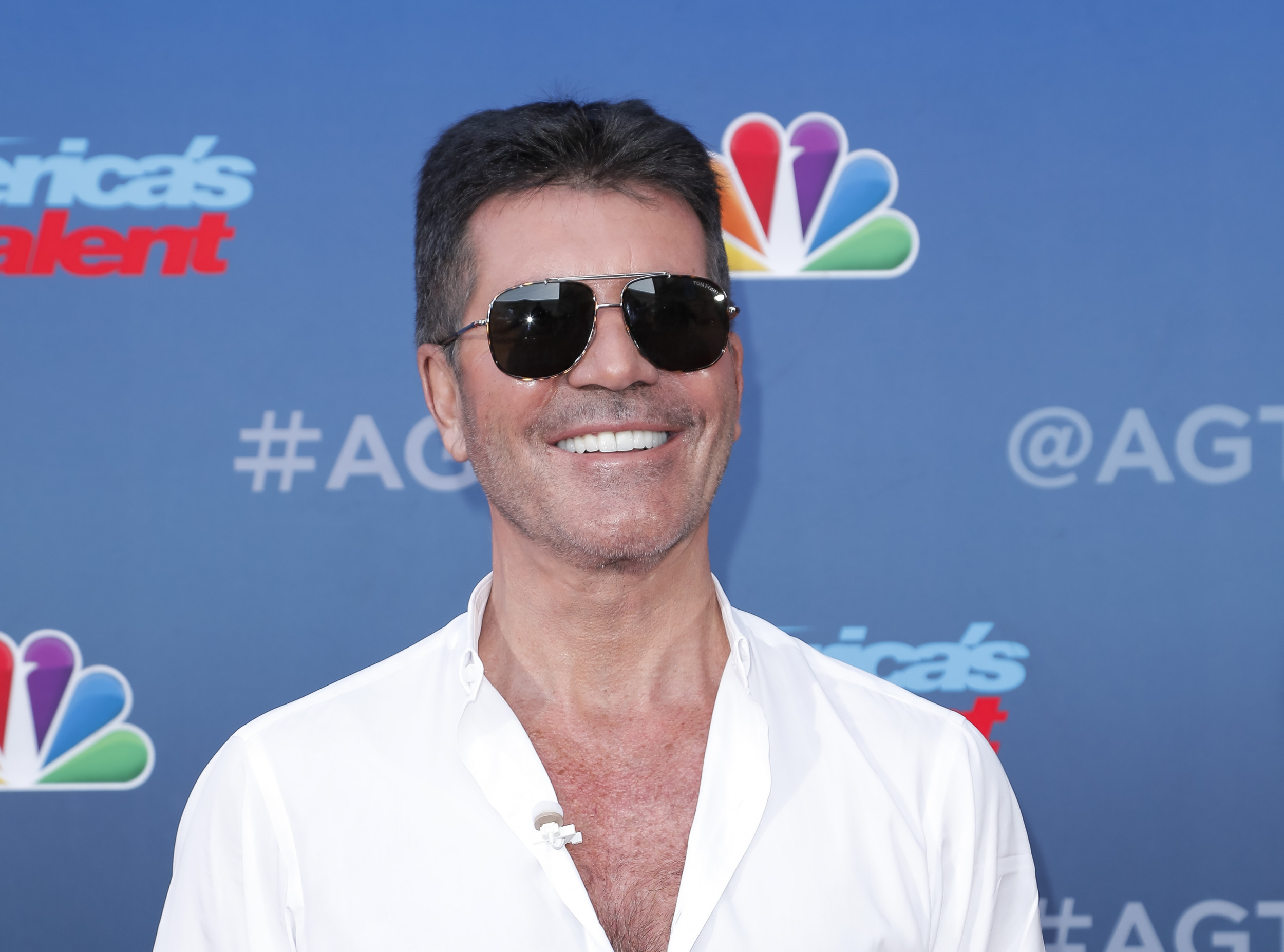 It may come as a surprise, but AGT and The X Factor judge dropped out of high school at the age of 16. After dropping out, he landed a job as a mailroom intern for EMI Music Publishing. (yahoo) With this, he fell in love with music and went from an assistant to an A&R Executive in 1979. Because he wasn't able to get a promotion, he left EMI to start E&S Music. But, he also left that to start Fanfare with a colleague.
However, Fanfare was not able to be successful and by 1989, the company folded and Cowell almost went bankrupt. But, thanks to a job as an A&R Consultant with BMG, he was able to land on his feet again. With his new job, he was responsible for finding new talent and musicians. Simon Cowell signed many successful artists, including the boy band, Westlife, and the pop duo, Robson and Jerome.
Later, in the early 2000's, Simon Cowell teamed up with Simon Fuller to produce Pop Idol, and American Idol, a year later. Because both shows were extremely triumphant, Cowell came into extreme wealth. Even though you might think that Simon is a bit too opinionated, "this judge quickly rose to fame as these shows took off." He earned millions per season of the shows he judged, at the same time as earning money from the record labels he founded.
Cowell went on to start his own record label, S Records, and a music and television company, Syco Entertainment. "By 2017, Cowell was bringing in $95 million per year."
4. Jay-Z
Jay-Z is not only a successful rapper, but he is also a successful entrepreneur and successful high school dropout. Being born into a predominantly black neighborhood, growing up was not easy. He once shot his brother during an argument and dropped out of high school to make money selling drugs. However, Jay-Z moved on to become one of the successful rapper and entrepreneur, with a net worth of $1 Billion, according to Forbes.
With a positive mindset, Jay-Z didn't let his childhood affect his future. Because he was an incredibly talented lyricist, he would often win freestyle competitions. He would read the dictionary cover to cover to find better rhymes for telling his story through music. (the job network)
Unable to find success from making a record deal, he decided to become a producer himself and start his own label, which was named Roc-A-Fella. Even though it was a rocky road, he persisted and released two albums. After the second one was released, Roc-A-Fella shot up and was sold to Def Jam Records for millions of dollars. "As for Jay-Z, he became the President and CEO and took the whole merged label by storm." He was also ranked the 6th most powerful celebrity of 2014 by Forbes. Till day, "He has sold over 75 million records, won 19 Grammies, owns a record company, designs clothes, owns or part-owns real estate, hotels, businesses, even an NBA team, among other claims to fame."
5. Mike Hudack
Mike Hudack dropped out of high school at the age of 15 and got a job at a small internet and privacy company a year later. (business insider) "He then moved to New York and worked as a consultant for Time Warner." Later, in 2005, he founded Blip.tv, "a hosting platform for creators of digital video content." He has helped many companies grow to day, including Time Inc, the National Hockey League, Blip, Facebook, Deliveroo, and Monzo. (https://mhudack.com/) Hudack was born in London, grew up in Connecticut, and lived in New York and San Francisco.
6. George Foreman
George Foreman is a retired American boxer who won the boxing's heavyweight championship twice, according to biography.com. After, he became a popular pitchman and is known for his George Foreman Grill.
Foreman dropped out of 9th grade to run with the Street Gangs. But, later, he joined the Job Corps in 1965. "The Job Corps provided Foreman with a connection to boxing trainer Doc Broaddus, who encouraged him to apply his fighting skills in the ring." For the 1968 Olympics in Mexico, he "won the gold medal in the heavyweight boxing division with a second-round technical knockout of the Soviet Union's Ionas Chepulis." Inevitably, he turned pro in no time.
After his boxing career ended and he retired, George Foreman came up with an idea for a fat-reducing grilling machine. He claimed that "right after getting knocked out by Ali, he had a hallucination that a talking piece of meat demanded to be grilled." In 1999, the Foreman Grill manufacturer Salton, Inc. paid him $137.5 million for rights to his name and image. While making tons of money with that, he also started a clothing line, wrote several books, and was in a reality show in 2008. According to celebrity net worth, as of 2020, he is worth $300 million.
7. James H. Clark
James H. Clark is a self-made billionaire who earned his wealth by confounding the Netscape browser and by investing. He dropped out of high school at the age of 16 after being suspended, and later decided to go into the U.S. Navy, where he was introduced to electronics. (viraltide.com)
At the U.S Navy, he earned his high school equivalency degree and also made money by loan-sharking cash to other recruits at interest rates of 40%, according to Forbes." By taking night courses, he managed to earn enough credits to join the University of New Orleans, even without a high school diploma. "The 71-year-old billionaire founded several notable Silicon Valley technology companies, such as Silicon Graphics, Inc., Netscape Communications Corporation, myCFO and Healtheon…" (viraltide.com)
Besides those companies, he invested in Apple, Facebook, and Twitter when they were starting to grow, which earned him a net worth of $2.6 Billion. Even though he didn't graduate from high school, he sure did make a lot of smart decisions with his investments.
8. Drew Barrymore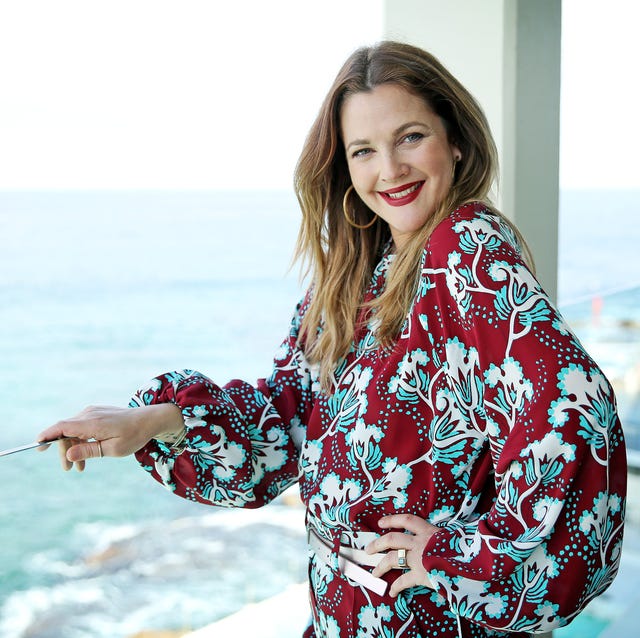 Drew Barrymore is many things, including a high school dropout. She is an actress, producer, director, author, model, and entrepreneur. She was in rehab at age 13, emancipated from her mom at age 14, and dropped out of high school soon after. "I decided to create my own school, to self-educate: I will buy a dictionary and study every word… And so I did just that: I read, I cleaned, I worked," she said. (insider)
Drew Barrymore rose from her past and grew into a very successful woman. While she appears on the screen, she also has her own cosmetics line, clothing brand, and her own signature wine. Her net worth is $125 million. Check out this video on the tragic life of Drew Barrymore.
9. Hilary Swank
Hilary Swank is another high school dropout who later became an actress and producer. She has won numerous awards, including two Academy Awards, two Global Globe Awards, two Critic's Choice Awards, and a Screen Actors Guild Award. Because she once acted as a high school teacher, people faced her with tough questions. Swank mentioned, " "I'm not proud to say I'm a high-school dropout […] but it happened. I think school is really, really important, and we have an education problem in this country and it's a shame. It's a shame for any kid to feel hopeless about their future." (insider)
She has not always been paid what she is worth in acting, but she earned her income from many endorsements. She also has her own fashion line, Mission Statements. Her net worth is $40 million, according to celebrity net worth.
10. Francois Pinault
Francois Pinault is a French businessman who dropped out of his private high school "to work at his father's lumber mill in part because his school mates made fun of his poor background." (business insider)
However, as of 2020, he is worth $36.5 billion! He founded Kering, a wood and building materials company, in 1963. (Forbes) Then, in 1999, he changed the direction of the business to focus on luxury goods. This happened when he bought a controlling stake in the Gucci Group. The company is estimated to be worth around $15 billion, and Pinault's son, François-Henri, is now the owner of it. Kering owns many luxury brands, including Gucci, Saint Lauren, Yves Saint Laurent, and Alexander McQueen.
Francois Pinault and his family gave $109 million "to the rebuilding of Notre Dame cathedral following the April 2019 fire." Pinault is also an art lover, owning a "3,000-piece art collection with works by Picasso, Mondrian and Koons." He and his family own several vineyards, a French soccer club, a theater in Paris, a luxury yacht, and an expedition company. Francois Pinault was #27 on Forbes list of billionaires in 2020.
The Takeaway
Many people believe that it is necessary for kids to complete high school in order to be successful. I'm sure many of us have heard our parents say, "Focus on your education and studies. That way, you'll be able to get a good job when you grow older." Statistics show that college graduates earn around twice as much as the average high school dropout. (arthamoney) However, the people who have dropped out of school prove that there is more than one road to success.
There are many, many others who have become successful after either dropping out of high school or college. Unfortunately, many of them, including Abraham Lincoln, Charles Dickens, and Mark Twain, have passed away. Steve Jobs, Katy Perry, Mark Zuckerburg, Bill Gates, Larry Page, and Henry Ford dropped out of school/college.
There are many other people who showed that there is so much more to life than education. However, the ten listed in this article include:
Richard Branson
David Karp
Simon Cowell
Jay-Z
Mike Hudack
George Foreman
James H. Clark
Drew Barrymore
Hilary Swank
Francois Pinault
Of course, I am not encouraging you to drop out of school. Education is definitely very important, but it is not all you need to be successful. I want to tell you to follow your dreams, and don't give up! "Success is no accident. It is hard work, perseverance, learning, studying, sacrifice, and most of all, love of what you are doing or learning to do." – Pele
Check out this video on career lessons from a high school dropout!
Good luck on your journey to success, and remember, it doesn't matter what route you take!
Next Steps
If you enjoyed this post, please make sure to comment your thoughts below and share it on social media!
Check out more content for:
Use this link to sign up for a brokerage account on WeBull and get TWO FREE STOCKS valued up to $1400 when you fund your account!
Learn how I was able to make $1,000/month as a teenager and quit my job by freelancing on Fiverr!
Join The Group Of Teens Dedicated To Achieving Financial Freedom
Disclaimer: Some of the links used on this site are affiliate links. At no additional cost to you, we receive a commission each time you purchase something through our link. It helps us cover the costs of running this blog. We only recommend the best products available.
Disclaimer: We are not experts or certified financial advisers. Our advice for you based on what has worked and continues to work for us. If financial problems occur we are not responsible for them and advise that you speak to a professional. That being said, we believe wholeheartedly that the advice we give to you will help your financial situation greatly.