Success in High School in 2022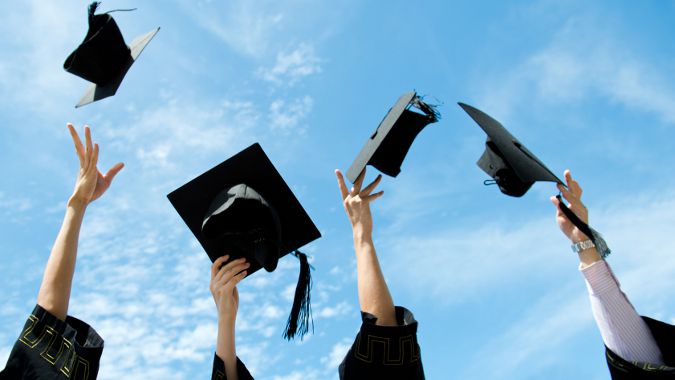 Welcome to this blog about success in high school in 2021!
Without a doubt, high school is a place full of new experiences, education, and most importantly, realizing who you are. As you step in, you feel nervous, anxious, and immature; but as you step out, you are calm, confident, and mature. High school is the place you first prank a substitute teacher and get in trouble. It is the place you go on field trips and go to prom. And most of all, it is the place that you will always smile looking at when you walk by it in your late twenties.
However, high school memories are not only full of fun and smiles. For every cherished moment with a friend, there is a time when problems arose between a friend and you. Every time a school bully walked past you, the fear of getting hurt suddenly flew up. For every A you get on a test, there was a time when you got a grade lower than your expectations. Yet, for every good grade, it only reminded you of the restless nights full of studying, coffee, and most of all, stress.
But, it is important to realize the outcome of different situations. If you ever had trouble with a friend, you learned that it is vital to hang out with the people who have a positive impact on you. If you ever got insulted by a bully, you learned how to stay strong and stand up for yourself. You learned how to say "no" if you got peer pressured into doing something. You learned how to work hard for an upcoming test if you got a bad grade. But, most importantly, you learned how to be proud of yourself every time you succeeded in a test or presentation.
Success varies for different high school students. For some, it is about getting good grades and a high G.P.A. Yet, for others, it is about having fun with friends and being positive. Some want to try to get all A's, and others believe it is about getting the score they deserve. However, no matter what success in high school is for you, the path to attain it is the same.
This blog is for the high schoolers who want to succeed in high school, whether it is not stressing so much or getting better grades. These tips will help you become a mentally stronger and diligent high schooler. Read on to find more about them!
1. Set goals
Goal setting is as crucial in high school as it is in life. Many students walk through high school like it is a party. However, high school is a time for education, extra activities, and planning for the future. Things like SAT, ACT, G.P.A, grades, extracurricular activities, part-time jobs, and more, all occur during the four years of high school. As you are trying to balance your education and your other focuses, you can get off-track and confused about where you are heading.
However, with goals, you have a clear idea of what you need to complete, how, and when. Even if you have many things on your to-do list, setting goals will help you complete them one-by-one. According to the Army and Navy Academy, setting goals keeps you moving forward, breaks insurmountable mountains, holds you accountable, makes you want to be better, and prepares you for adulthood. Check out Psychology Today to learn more about how goal-setting is linked to higher achievement!
2. Manage your time
Along with high school education comes with extracurricular activities, hanging out with friends, and social media. However, it is essential to prioritize your time so that you are being efficient and getting all your work done. Studying and doing homework can be boring, but it is critical for future success. And, hanging out with friends and going on social media can be addicting and fun, but it is only temporary pleasure that doesn't contribute to later success.
There are many things you can do to help you develop time management skills. To start, it is important to understand what's valuable and what's not. You have to prioritize your activities, and get rid of the futile ones. Also, making schedules for what you have to do, whether on a calendar or a post-it note, is crucial to keep you on track. Lastly, you need to get rid of distractions, which can stop you from focusing on your priorities. Check out this post on a successful teenager's productivity system!
3. Explore your passions
Even though schools try to give students a wide variety of subjects to learn, there are many different areas of interest that students are interested in learning about. These include, but are not limited to, business, psychology, and medicine. Some schools may offer all three, while others offer none of these subjects. However, just because your school doesn't offer a class based on your passion, doesn't mean that you can't learn about it.
There are many options for you to focus on your passions, at the same time as focusing on school. Take an online course on Coursera, read books on that subject, watch videos, or maybe even get an internship/part-time job at a company that is based on your passion!
While you must focus on your passions, it is important to also concentrate on the subjects being taught at school. For example, if psychology is your passion, it is necessary to understand science concepts before you get deep into psychology. But, no matter what you learn, always be passionate about learning it!
4. Be active in and out of school
To succeed in high school, you have to be active in and out of the classroom. Many people think that they just have to attend school, and nothing more. But, not only is it important to be active in school, but you should also be active out of school.
Participating in class is good because you can engage more and better remember the concepts being taught. (collegevine) Moreover, being involved in things outside of school will give you a chance to be a leader and make a difference in your community. Not only will it add to your resume, but you will also be a more confident and positive person. According to NSHSS, volunteering with your local community can lower your blood pressure and ensure a longer life-span. Also, by being active outside of school, you can explore your passions and interests. If you are active both in and out of school, you can make a connection to your education and the real world.
5. Take care of yourself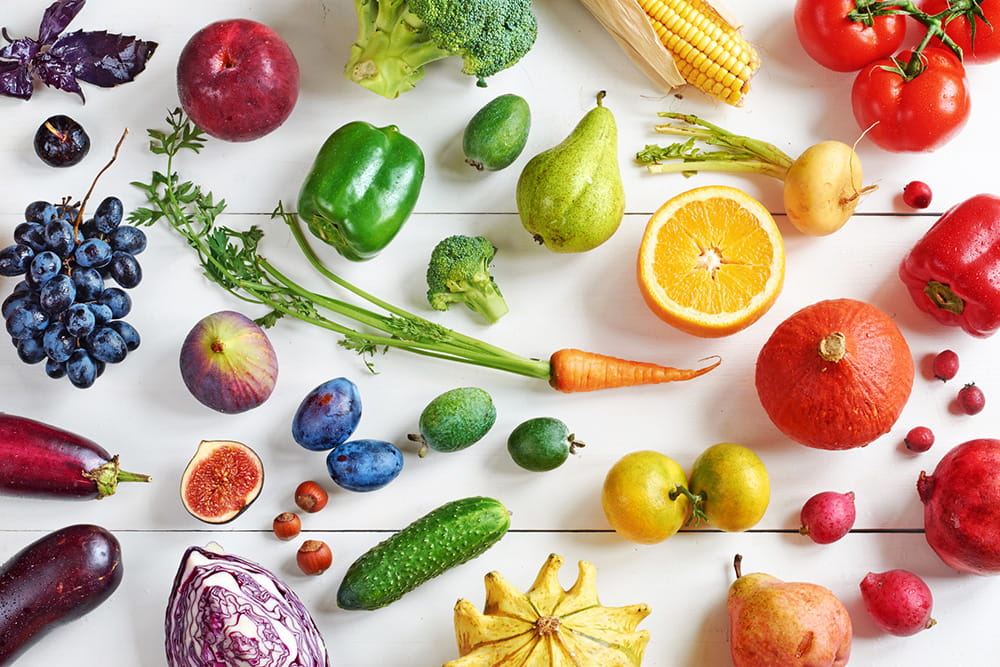 There are many fun and cherishable memories that you make in high school, but there are also several cons. Lots of homework, tests, low grades, too many activities on your plate, and stress, are just a few of the downsides to high school. However, if you take care of yourself, these cons will turn into pros and help you succeed in high school!
If you are stressed out, meditate and calm down. If you are feeling tired, stop studying, and take a break. And, if you have too many things to do, take a deep breath, and just do things one-by-one. Not only is it important to relax, but you should also exercise, get enough sleep, and eat healthy foods. Doing all three of these things will boost your mood and health, ensuring that you are ready to go for the day!
With a lot of things going on in high school, you forget about yourself and your well-being. However, if you can't take care of yourself, you will not be able to take care of your priorities.
6. Balance your courses
Many students think that you need to take all A.P or Honors courses to get to their dream college. However, that is certainly not true and is almost the opposite of what you should be doing to get into a good college.
Yes, it is crucial to take some high classes, but only if you are good at the subject. Otherwise, if you take a hard class and are not prepared for it, you will not get a good grade, which will affect your G.P.A. Moreover, not only will you not be prepared for all the difficult concepts and tests, but you will also worsen your mental health. With all the stress of trying to get a hard grade, you will be restless and tired. Additionally, your self-esteem will decrease as you will think that you are not smart enough.
High grades for a normal class will always beat low grades for a higher class. Colleges will appreciate that you are working to the best of your ability and are not doing more than you think you can. However, if you think you can succeed in a honors or A.P. Class, then, by all means, go for it!
7. Build a support network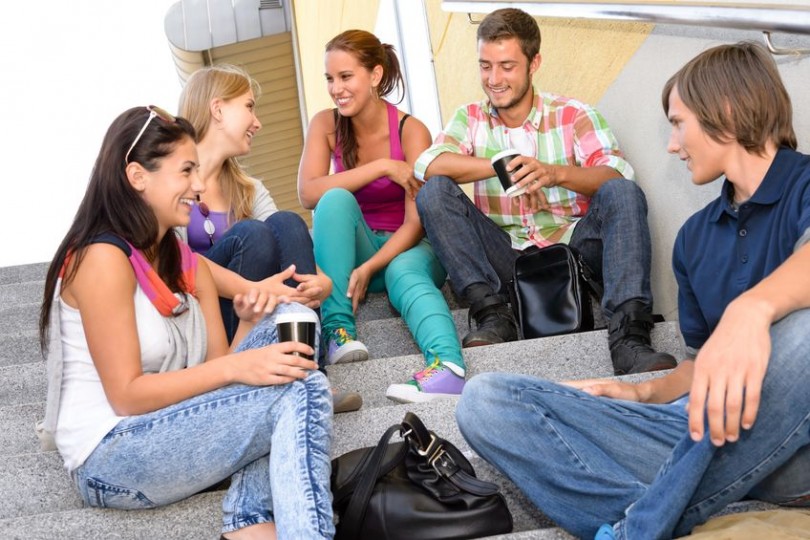 With many things on your plate during high school, you may think that you are a more efficient and successful person if you handle them by yourself. However, it is important to use the help of others to advance in high school.
From making friends at the lunch table to building connections with teachers, you can build yourself a support network for whenever you need help. At many high schools, there are also counselors to help you through your situation, and they will be more than happy to guide you to success in high school!
Whenever you need help, your support network will assist you and lead you out of a dilemma. With a support network, you're never alone!
8. Aim for growth
In order to attain success in high school, it is essential to aim for growth, and not quick results. With growth, you will also find results; however, with expectations for quick results, you won't even find progress.
You can't go from a C to an A in one week. But, you can go from a C to a B-. You can't go from a 10-minute mile to a 6-minute mile in one week, but you can go from a 10-minute mile to a 9:30 minute mile in one week. Just like that, if you plan on increasing little by little, you will find both growth and your goal! Even if you won't get it in a week, you will at least reach your expectation, whether it is in a month or two. If you set a high goal and plan on reaching it in a short time, you will never reach that goal- as you may give up realizing that the goal was set to such a high level.
"A little progress each day adds up to big results."
9. Don't give up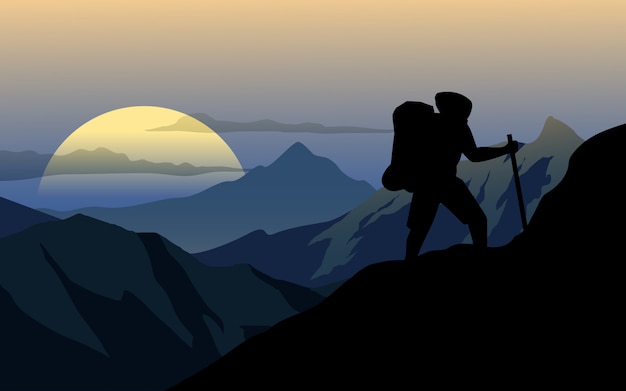 Without a doubt, high school is a tough path, full of traps, dirt, and mud. However, the path is also full of beautiful trees, and mountains in the distance. It is important to notice that there is a balance between the good and the bad. The tough and the easy. It is vital to keep going on the path, even if the traps, dirt, and mud may slow you down. They are only speed bumps, not stop signs.
As said many times in this blog, there are not only pros and not only cons. High school will always have its cons, but it will also always have pros. But, no matter how bad the cons are, don't give up because there will always be pros ahead. Just like in the path, you don't see the beautiful scenery right away; it comes later when you least expect it. As you are walking through the dirt path, the scenery (pros) will make you forget that you are walking through traps, dirt, and mud.
The Takeaway:
Without a doubt, high school is a tough 4 years of your life. There are many downsides to it, including stress, bullies, peer pressure, low grades, and more. However, those downsides only shape you into a mentally stronger person. In the big picture of high school, there are many more pros to it than cons. As said in the introduction, high school is a place where you will make new friends, go to prom, and try new things. No matter how tough high school was, you will always cherish the memories that took place over there. As you walk out of high school, you will be a more positive, confident, and mature adult.
After all, "When life changes to be harder, change yourself to be stronger."
Success in high school varies for each high-schooler, but the path to attain it is the same. Whether you want to enjoy high school, get all A's, a high G.P.A, or stress less, it is important to:
Set goals
Manage your time
Explore your passions
Be active in and out of school
Take care of yourself
Balance your courses
Build a support network
Aim for growth
Don't give up
The nine tips do not require much time and effort to do, but you definitely need to be broad-minded and optimistic. Without those qualities, it will be very difficult to follow to start doing them and following through with them. It is always OK to ask for help or advice on how to do them. Check out this video on how to succeed in high school and college by Kantis Simmons. Along with that, be sure to read Producing Success: The Culture of Personal Advancement in an American High School.
Following these nine tips will not only make you a better and more efficient high schooler, but also a better and more efficient person in general. These nine tips not only apply in school, but also in life. So, good luck on your journey in high school, and life!
Next Steps
If you enjoyed this post, please make sure to comment your thoughts below and share it on social media!
Check out more content for:
Use this link to sign up for a brokerage account on WeBull and get TWO FREE STOCKS valued up to $1400 when you fund your account!
Learn how I was able to make $1,000/month as a teenager and quit my job by freelancing on Fiverr!
Join The Group Of Teens Dedicated To Achieving Financial Freedom
Disclaimer: Some of the links used on this site are affiliate links. At no additional cost to you, we receive a commission each time you purchase something through our link. It helps us cover the costs of running this blog. We only recommend the best products available.
Disclaimer: We are not experts or certified financial advisers. Our advice for you based on what has worked and continues to work for us. If financial problems occur we are not responsible for them and advise that you speak to a professional. That being said, we believe wholeheartedly that the advice we give to you will help your financial situation greatly.