Samsung DeX Review – Productivity System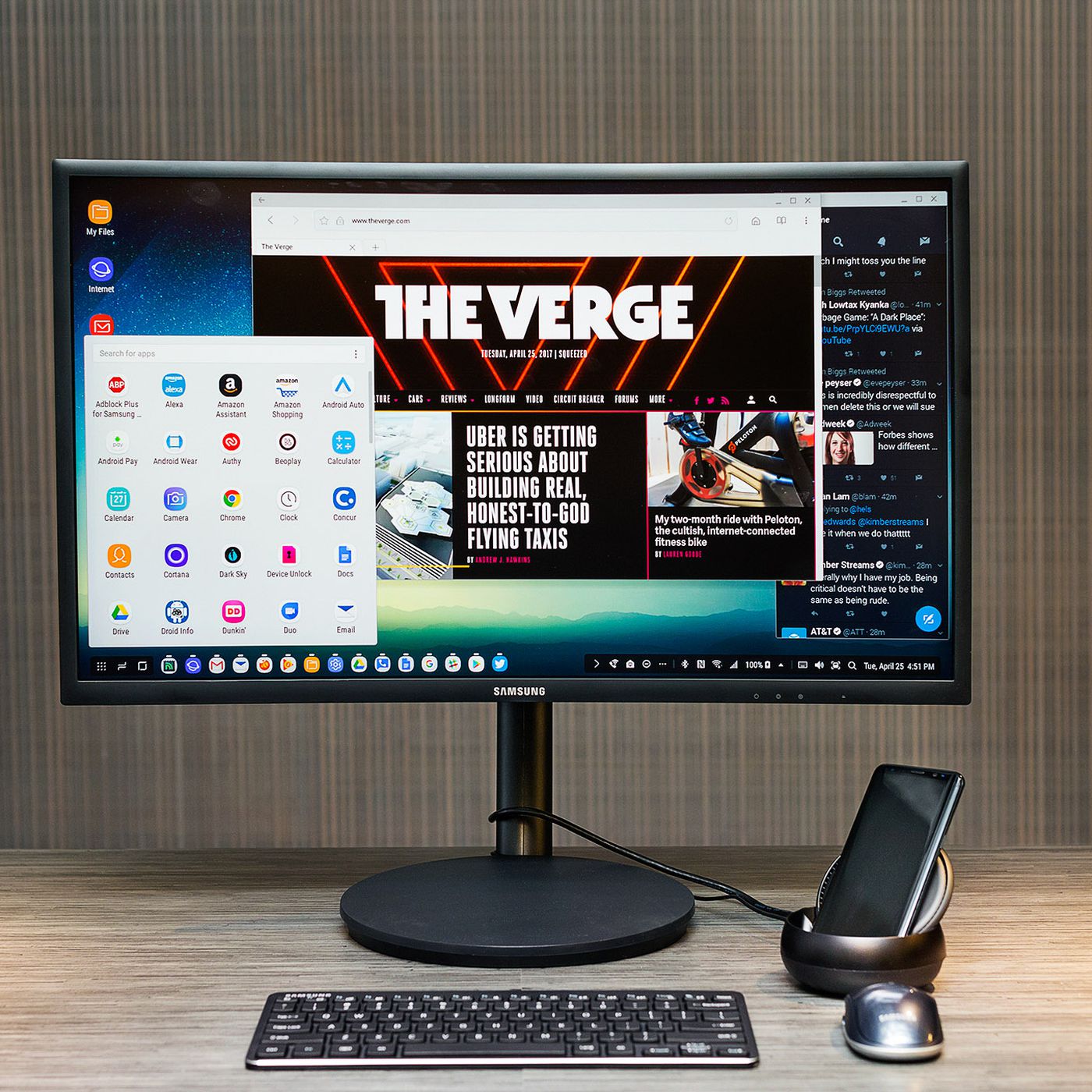 Welcome to my Samsung DeX Review!
A long time back, (around November 2019), I started researching phones and computers. It was about time I upgrade both of them since I was using an older Android handed down to me that used to be my Dad's and a laptop he also used to use for his web design work.
Both of them were great devices for what they were but the phone's battery was dying and the laptop's hinge was starting to crack (I didn't know it at the time, but the battery of the laptop was on the verge of death itself! 😂).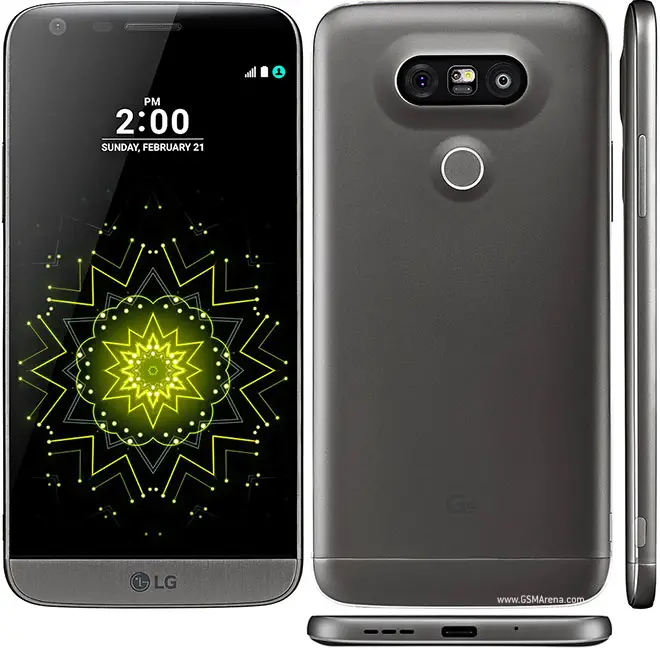 I generally prefer Android phones over iPhone for various reasons but I became very interested in the Samsung Galaxy Note10+ (which I'm sure you've probably heard of) when I discovered it in my research.
While the Note10+ is a popular device, it has a very little known feature. I know several Samsung users who were completely unaware of it!
Introducing, Samsung DeX

Put simply, DeX turns your Samsung phone into a computer interface!
All you need is a simple USB cord plugged into your laptop, and bam, your phone turns into a desktop.
What's cool about it is that you don't even need a laptop or desktop computer at all (but you can use this still)! All you need is a monitor, TV, or other type of screen and a docking system.
Why I picked Samsung DeX
While researching different phone and laptop options to replace my older ones, I never really assumed I would get a Note10+. I would seriously consider it if the pros heavily outweighed the cons (spoiler alert: they eventually did, and I bought a Note10+), but until then it was more just wishful thinking.
Several things weighed in at the end that convinced me to go with this unconventional system. Here are the pros and cons that I was considering when looking into the Note10+ and Samsung DeX.
Pros
It's an incredibly minimalist set up in desktop mode (sleek and simple)
Depending on the tech you already have on hand, and how cheap you can get a DeX compatible device, it could be considered cheap compared to other computers.
It's a 2-in-1 phone and computer. Double minimalism points! (the computer setup is sleek, and the fact that it's both your phone AND computer is minimalist)
You get a free Fortnite skin (at least I did, I'm not sure if you still do). Just kidding, that wasn't on my list of pros when I was researching 😂
Cons
It might not be powerful enough (I wasn't sure what I would be sacrificing if I left a Windows computer experience)
Depending on the setup, going with a DeX-compatible-device and the necessary tech could end up being more expensive than a comparable laptop.
Depending on what you buy, it could end up being a not-so-portable computer setup
As you can see from comparing the points above several of them could have gone either way which is what made deciding if getting a Note10+ for Samsung DeX was worth it. Then… opportunity struck.
Boom! Black Friday Sale
I was up in Ohio visiting family for Thanksgiving when we discovered a sale at Costco for almost 50% off the Samsung Galaxy Note10+. It's retail price (as of November 2019) was around $1,100 but Costco was selling them with Verizon plans for about $650. There were two factors that caused me to take the deal.
I had a part-time job, so paying the monthly bill was no issue.
It was literally half off for the latest Samsung phone, brand new. It would also hold great trade-in value for newer models down the road.
This would be my first real cell phone plan with a phone number and data plan (which was pretty exciting because I traveled to Miami by myself earlier in the year with a phone that had battery issues and no cell plan, so it was difficult relying on wifi when out and about).
So after weighing the pros and cons, watching a dozen YouTube videos on different DeX setups, and seeing the Black Friday sale, I dove in and bought the Note10+.
Using DeX for four months
And whaddya know? Within a week or two of buying the new phone, my laptop died! I got back from visiting family in Ohio, plugged my laptop in, and… nothing.
Rest in peace, HP Envy m6.
So that meant I was stuck making DeX work as my sole means of productivity!
My Experience with DeX (and Thoughts)

Starting around December 2019. I started using just my phone for everything. Of course, as expected with an upgrade, the usual things like storage, battery life, screen quality all saw significant improvements. What was really interesting though, was seeing how I fared using it as my laptop/computer.
How DeX Fared Technically:
The best way I can explain DeX is like a Chromebook. Chromebooks are super popular and you've probably used one before (or are currently using one). For the computer nerds out there (I say "nerds" because to be honest I really don't know many teens who use computers. All my friends just know smartphones and gaming consoles, Lol) who are familiar with the differences between Windows 10 and Chromebooks, you'll know that there is quite a bit of functionality a Chromebook doesn't have compared to Windows 10 or a Mac.
Essentially, a Chromebook runs off of Google products like Docs, Sheets, Slides, and of course the Chrome browser. It excels in web surfing, portability, price (it's very cheap), ease-of-use, and battery life. What it lacks is a more robust user interface, the ability to download apps and games, and higher-end hardware.
Samsung DeX is very similar to a Chromebook. Essentially, you run off of a browser and all the apps already downloaded on your phone. Software-wise, it feels almost the same. Hardware-wise DeX is a little more complicated than a Chromebook, but it also has the perk of being both your phone AND your computer, which a Chromebook can't do. So it's a bit of a trade-off.
How DeX Fared Informally
Something I did not anticipate was the difficulty of keeping myself productive when my entire setup was on one device. Right alongside my school work, blogging, and productivity apps were games, messaging apps, and social media (curse you, social media 😡😂).
Of course, some of this is just my personal flat-out awful productivity habits, BUT using this setup didn't allow me to use simple productivity hacks like putting my phone in a different room or having a completely separate, work only, working space (no games or social media).
So if you have particularly bad productivity habits (like me) you'll probably find this setup a little harder than if you had work stuff only on your laptop and entertainment on your phone.
Prior to using DeX, I was a hardcore Windows 7 and Windows 10 user so there were several subtle things that just bugged me about using DeX. For one, virtually all of the keyboard short-cuts I had gotten used to over 4-5 years I couldn't use on DeX because they didn't work the same way.
Shortcuts
I'm going to interrupt myself here and share this glorious list of keyboard shortcuts for Windows users. If you haven't discovered shortcuts other than Ctrl + C and Ctrl + V, get ready to have your socks knocked off. CLICK HERE. PLEASE.
On a more serious note, the two most useful shortcuts that I've discovered are:
Ctrl + Shift + T (opens your last closed tab. Use repeatedly to open old tabs in the order you closed them. I use this when I close a tab and realize I want it 30 seconds later, haha)
Win key* + ; (opens a super-secret emojis keyboard 😱)
*"Win key" is short for the Windows Key. It's on the bottom left row of your keyboard next to Ctrl.
---
I also experienced several "glitches" or just weird software behavior that was prettying annoying while using DeX. I might be a bit harsh on it and comparing it to Windows software 20 years in the making, but DeX definitely isn't a smooth experience compared to Windows. It's got a few rough spots (but they are bringing updates!).
Annoying Thing #1
Halfway into using DeX, my favorite browser, Brave (best browser ever btw), stopped working on DeX. It had glitches but the most annoying one was that it stopped playing YouTube videos at all (which was annoying because I use YouTube a TON).
I switched to using the Chrome browser but I didn't like the feel of it very much on DeX and most importantly, I was having difficulty loading certain websites because it would appear as the mobile version, instead of the PC version.
Eventually, I stuck with Samsung's native browser, Samsung Internet because it seems to be the one best built for DeX.
Annoying Thing #2
Since my hardware was a phone, not a laptop or desktop computer, a lot of websites would either load funny when I was using DeX or wouldn't work very well. The native Samsung Internet browser had a very useful feature:
asdf include DeX internet browser "show desktop/show mobile" button
Clicking this button allowed me to load the mobile or PC version of a website which was extremely useful. For example, often YouTube wouldn't play a video unless I switched how the page was displayed.
Annoying Thing #3
A lot of you probably aren't browser extension power users, but when I was using a Windows computer I used a TON of extensions. Currently, the only extensions available on the Samsung Internet browser are half-a-dozen different ad blockers. The ones I really missed were my distracting website blocker, Grammarly, and I know there were 10+ more but I guess they weren't that important because I can't remember them. 🤣
Why I Left DeX

Just a few days ago, I caved and bought this AWESOME gaming computer. Overkill, I know, but here are my personal reasons for getting one:
I've been playing Fortnite with my friends and family for two years on my phone, and I'm sick of getting beat up. Don't judge.
I really, really, really miss the PC experience but the one I was using a couple of years ago was several years old when I got it. We still have it, but it's basically on life support now.
It was my birthday, so I just used some birthday funds 🙂
My cousin just introduced me to Call of Duty last week and wants me to play with him. I still can't believe I had never played that game before and I just turned 17.
We don't have a gaming console and none of the games my friends play are on mobile.
I know it sounds like I'm a hardcore gamer (haha I wish), but alas, I'm trash. I just do it when I'm feeling social (which isn't often) or my cousins demand I get on. Also, my weakness is overkill tech.
Summary & Conclusion
One of the biggest reasons I left DeX was that I just really missed the Windows/PC experience. While I've really enjoyed using DeX over the past couple of months and seeing what I could get done using such an unconventional computing system, it still doesn't beat a PC for me.
I would estimate that the technology is only a couple of years away from becoming mainstream. Phones have gotten so powerful these days that they can literally turn into computers. I believe the hardware is there, but the software needs to develop a little more and more people need to discover it and start getting used to the idea (I haven't met a Samsung user yet in real life who was even aware of DeX 😑).
My honest recommendation for you would be this:
If you don't have a higher-end Samsung phone and you aren't a PC power user, just get a Chromebook. It's a lot cheaper, portable, and easy to use.
If you're very fond of your PC or laptop and you switch to DeX, you'll probably miss several things.
If you already have a DeX compatible phone or know you are going to get one, don't buy a laptop or desktop computer yet. Get your phone, try out DeX, and see if it just might be everything you need!
If you were like me and are replacing both your phone and computer, you're probably going to have a better experience getting a cheaper phone and a cheaper laptop. However, I will note that by saying once you pick up a high-end phone, you'll never want to go back. Boy, they sure do blow old android phones out of the water!
And that is it for this post! Thank you guys so much for reading. I really, really appreciate it! For more productivity organization, be sure to read, "The Productivity Project: Accomplishing More by Managing Your Time, Attention, and Energy." Please share any comments or thoughts with me down in the comments, I would love to hear them. Best of luck on your financial freedom journey!
Thanks,
Terry
Next Steps
If you enjoyed this post, please make sure to comment your thoughts below and share it on social media!
Check out more content for:
Use this link to sign up for a brokerage account on WeBull and get TWO FREE STOCKS valued up to $1400 when you fund your account!
Learn how I was able to make $1,000/month as a teenager and quit my job by freelancing on Fiverr!
Join The Group Of Teens Dedicated To Achieving Financial Freedom
Disclaimer: Some of the links used on this site are affiliate links. At no additional cost to you, we receive a commission each time you purchase something through our link. It helps us cover the costs of running this blog. We only recommend the best products available.
Disclaimer: We are not experts or certified financial advisers. Our advice for you based on what has worked and continues to work for us. If financial problems occur we are not responsible for them and advise that you speak to a professional. That being said, we believe wholeheartedly that the advice we give to you will help your financial situation greatly.