Productive Things To Do in 2021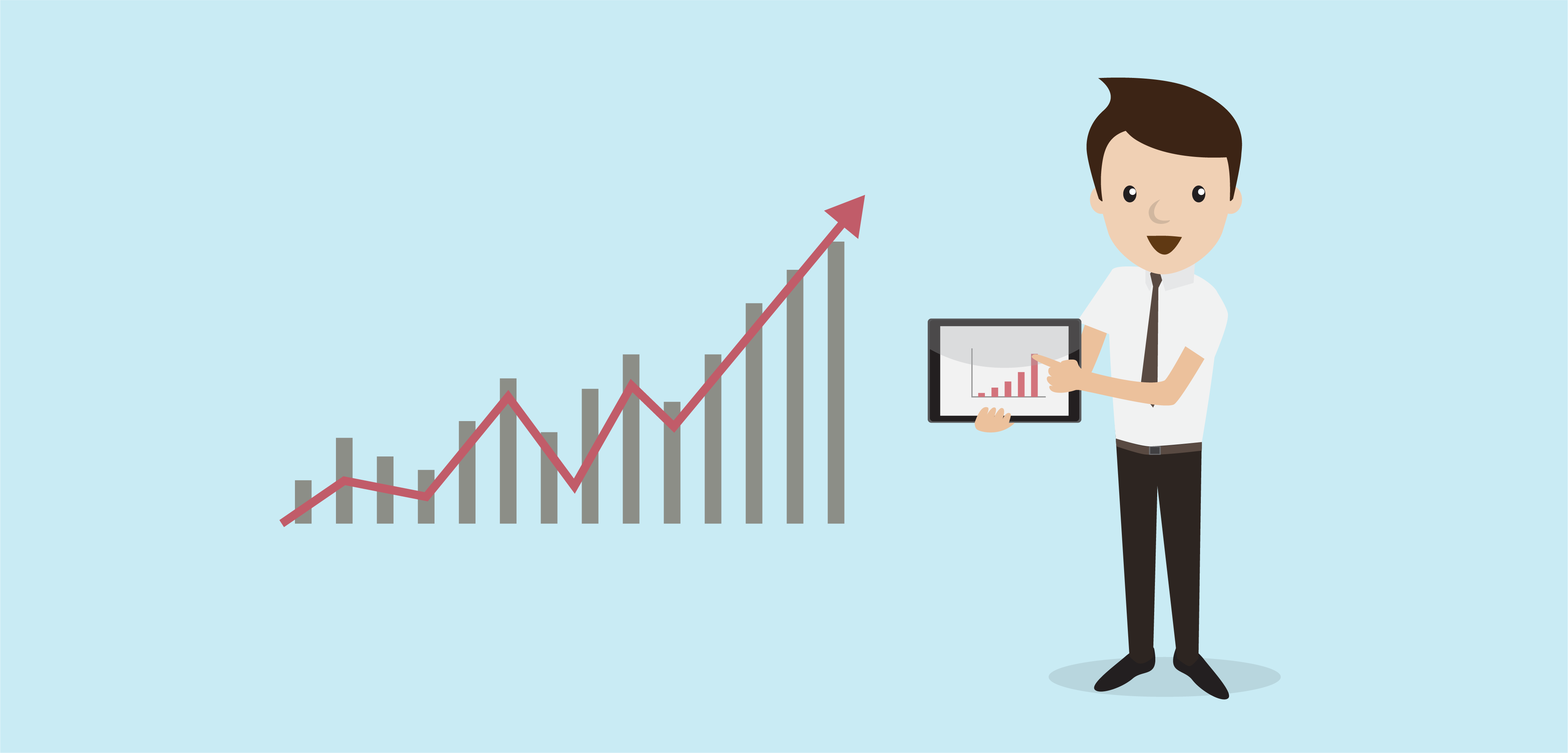 "Do something instead of killing time. Because time is killing you." – Paulo Coelho
If you're anything like me during quarantine, you have hours and hours to spare throughout the day. I mean, there's only so many shows you can binge-watch and so many posts you could comment on. But, even if you spend the day staring into the T.V., you would feel guilty knowing that you didn't do anything useful during the 15-or-so hours you've been awake for.
As I said in my last blog, time is precious. Once you waste it, there is no way to recover it. What you do during that time determines your lifestyle. Spending a lot of time on your electronics is highly addicting, but it only leads the way to an unproductive life. On the other hand, being productive and getting work done leads the way to a prosperous and successful life.
Nobody wants to be the person who has nothing to do at home. I used to have hours on my hands, but nothing to do during that time. After finding ways to fill that time with doing productive things, I became a much more prolific and energetic teenager.
Because I could relate to this problem many times, I figured out that many people like me must have the same dilemma. So, I made this blog to help out all the people who want ideas on what productive things they could do during free time.
Why staying busy is important
If you read my last blog, you learned that staying busy is important and that successful people find ways to stay busy. Staying busy increases your energy, you become more productive, you improve your creativity, you boost your brain health, and lastly, you become more positive. I guess this is why they are so successful! According to thezoereport, "Staying busy gives us the opportunity to reduce rumination and worry over things that we can't go back and change, or things we can't control about our future." Staying busy also allows you to stay in the moment, not the past or the future. Check out this article on why staying busy keeps you healthy!
Without further ado, let's check out the productive things you can do to not only stay busy, but also make you a brighter person.
1. Learn a new skill

Life is all about learning new things. Whether it is a language, a sport, a philosophy, or a skill. No matter where you end up in life or how old you are, you should always be willing to learn.
There are so many new things you could learn about. You could learn a new language on Duolingo, learn how to code on Codeacademy, or take an online course on Coursera to learn a new skill on anything! There are thousands of things you could learn, and you can see those options on this website.
Learning new things is important for so many reasons. For one, learning something new gives you a sense of pride and accomplishment. Learning helps you get a better memory, helps you become more productive, helps you learn new things faster, helps you make connections between skill areas, and lastly, helps fight boredom. To be more concise, learning helps make your mind stronger. According to this website, "practicing a new skill increases the density of your myelin, or the white matter in your brain that helps improve performance on a number of tasks. Additionally, learning new skills stimulates neurons in the brain, which forms more neural pathways and allows electrical impulses to travel faster across them."
In order to master a skill, it takes 10,000 hours of "deliberate practicing." But, the first step in mastering a skill is learning that skill.
2. Exercise

Exercising is very important for your health. The benefits of exercise are uncountable, as exercising is good for your mental and physical health. As said by Vedant Bhavsar, "Exercise not only changes your body. It changes your mind, your attitude and your mood." No matter how much time you have on your hands, you can exercise anytime and anywhere. From walking in a park to doing cardio in the gym, the results will shock you.
3. Plan for the future

Many people like to live in the moment and forget about what's going to come in the future. But, planning ahead is very advantageous. Planning for the future can include anything, from setting goals to planning your next vacation. Whatever it is that you are planning, it has amazing benefits.
For one, planning ahead reduces stress. If you have a big presentation or test coming up in the next week and you hold off practicing/studying, you would be stressed because you know that you won't do well on the presentation/test. However, if you decided a few days prior that you were going to study on this day, you would be relaxed and assured. Not only does planning ahead reduce stress, but it also reduces the amount of time and money you spend on something. And lastly, this one is a shock. Planning for the future enables you to live in the moment (when you're done planning). After planning for the future, you don't have to worry about what's going to happen because you already planned it out. So if you are one of those people who like to live in the moment, plan for the future!
4. Read

Reading is surely one of the most productive things you could do. According to Healthline, reading strengthens the brain, increases empathy, builds vocabulary, prevents cognitive decline, reduces stress, aids sleep, alleviates depression, lengthens life span (yes, it's true), and keeps you busy. Reading is also one of the shared habits of all successful and wealthy people. No matter your age, gender, or personality, there are thousands of books that you would be interested in. Before, I used to think that I don't like reading, but that was only because I didn't read books that I was interested in. Later on, when I found books that I was interested in, I realized that there's no such thing as not liking to read. There are books of all types, and I am positive that when you find books that you are interested in, you will fall in love with reading!
5. Write

Just like reading is super important for the power of your brain, writing is too. Writing helps you remember things, clear your mind, clarify your goals, process your emotions, encourage progress, enable a higher level of thinking, and lastly, develop a sense of gratitude. (Productive and Free)
There are many things you could write about, it doesn't have to be just one way of writing. You could write about your goals and what you want to accomplish, what you did today, a story about how you envision yourself in the future, a blog about yourself, and many more. Writing is a great way to connect with yourself and understand others.
6. Socialize

Hands down, socializing is the most fun, productive thing you can do. Besides the fact that you get to spend time with your friends and family, socializing also plays an important role in your mental health. Socializing improves your communication skills, which is crucial in many careers and especially life. It also improves your confidence, boosts your self-esteem, boosts immunity, keeps the brain healthy, and promotes a sense of purpose. (homecareassistance)
According to medicalnewstoday, "Face-to-face contact is like a vaccine. Psychologist Susan Pinker stated, "Face-to-face contact releases a whole cascade of neurotransmitters and, like a vaccine, they protect you now, in the present, and well into the future, so simply […] shaking hands, giving somebody a high-five is enough to release oxytocin, which increases your level of trust, and it lowers your cortisol levels, so it lowers your stress."
A surprising benefit of socializing is that you train your brain while interacting with others. "Social motivation and social contact can help to improve memory formation and recall and protects the brain from neurodegenerative diseases."
Next time you interact with your friends and relatives, you are not enjoying, but you are also improving your mental health!
7. Clean/Organize

No matter how much you dislike cleaning and organizing your things, it is a must. Cleaning not only gets rid of germs, but it also gets rids of negative thoughts. According to Yahoo, "Cleaning has been found to have positive effects on our mental health by helping us gain a sense of control over our environment, whilst being absorbed in the activity itself can also help calm your mind." Cleaning also helps you be more productive and creative.
Organizing is also a great way to boost your mental health. Whether you are decluttering your inbox or drive, filing your folders and papers, or storing boxes, organizing things has great benefit. According to this blog, organizing gets rid of stress, increases endorphins, increases productivity, helps with depression and anxiety, and helps you sleep better. Check out this website on tips on how to be organized!
8. Make some money

Without a doubt, everyone loves to earn money. Most teenagers save up money they get from their birthday or when a relative comes to buy something. However, you don't need to do that! No matter your age, there is something you can do to earn money.
For children below the age of 13, you could organize a garage sale, sell lemonade, walk a pet, sell crafts, or start a blog! The options are limitless. And as for teenagers, you could write for or start a blog, take surveys, work as a freelancer, or become a social media marketer. Check out this website on online jobs for teens.
9. Watch TED Talks

Another all-time favorite thing to do for me is to watch TED Talks. I gain a lot of insight from these videos, and I use it to progress in life. No matter your age or personality, TED Talks teach you a lot, more than you would expect.
One of my favorite things about TED Talks are that they don't take a lot of your time. Many lectures take at least two hours to finish, yet TED Talks last less than 18 minutes. I also love TED Talks because they have a wide variety of topics to watch. No matter what you are looking to improve, you will find a TED Talk to help you. According to this blog, TED Talks not only give you a motivational boost on your studying, but it could also inspire your next career choice. "Better than that, it could help you improve your interview techniques and confidence in meetings helping you advance your career once you get your foot in the door."
TED Talks are free and easy to access, so there is no reason why you should hesitate to watch them. Instead of binge-watching a Netflix show, try binge-watching TED Talks!
10. Solve brain teasers/puzzles

How can you cut a round cake three times to make eight equal slices?
Brain teasers/puzzles are a great way to improve your brain. Not only are they fun to solve, but they also have many great benefits for your brain. Brain teasers and brain puzzles increase overall brain activity, increase your memory power, reduce the risk of dementia, improves brain processing speed, reduces boredom, and improves concentration. (Tppevents)
Brain teasers and puzzles come in all sorts- verbal, crossword puzzles, sudoku, Rubik's cube, and logic grids. 7-Second Riddles is a great youtube channel to view tons of challenging riddles that will improve your brainpower.
If you are stumped on the riddle stated above, a hint is to think horizontally.
Solution:
First, cut down the center of the cake (vertically) leaving two halves.
Then, cut across the center of the cake (horizontally) leaving four equal slices.
Lastly, cut through the middle edge of the cake slicing all four of the pieces in equal halves, leaving eight equal slices (four equal tops and four equal bottoms).
The Takeaway
Before I learned that I could do many things that make me busy and a more productive person, I would be bored and waste the entire day. However, these 10 actions are easy to do, helps you stay busy, and most importantly, improves your personal development! The productive things you can do when you are bored are:
Learn a new skill
Exercise
Plan for the future
Read
Write
Socialize
Clean/Organize
Make some money
Watch TED Talks
Solve brain teasers/puzzles
Check out this video on 50 productive things you can do at home! And, read the book, "20 Principles of Productivity: Focus, Motivation, Organization, Habit Building, Time Management, Apps, Psychology, Goal Setting, Procrastination & More."
So next time you are bored, you will not have to spend the whole day in vain!
Next Steps
If you enjoyed this post, please make sure to comment your thoughts below and share it on social media!
Check out more content for:
Use this link to sign up for a brokerage account on WeBull and get TWO FREE STOCKS valued up to $1400 when you fund your account!
Learn how I was able to make $1,000/month as a teenager and quit my job by freelancing on Fiverr!
Join The Group Of Teens Dedicated To Achieving Financial Freedom
Disclaimer: Some of the links used on this site are affiliate links. At no additional cost to you, we receive a commission each time you purchase something through our link. It helps us cover the costs of running this blog. We only recommend the best products available.
Disclaimer: We are not experts or certified financial advisers. Our advice for you based on what has worked and continues to work for us. If financial problems occur we are not responsible for them and advise that you speak to a professional. That being said, we believe wholeheartedly that the advice we give to you will help your financial situation greatly.