My Life As A Teenager in 2021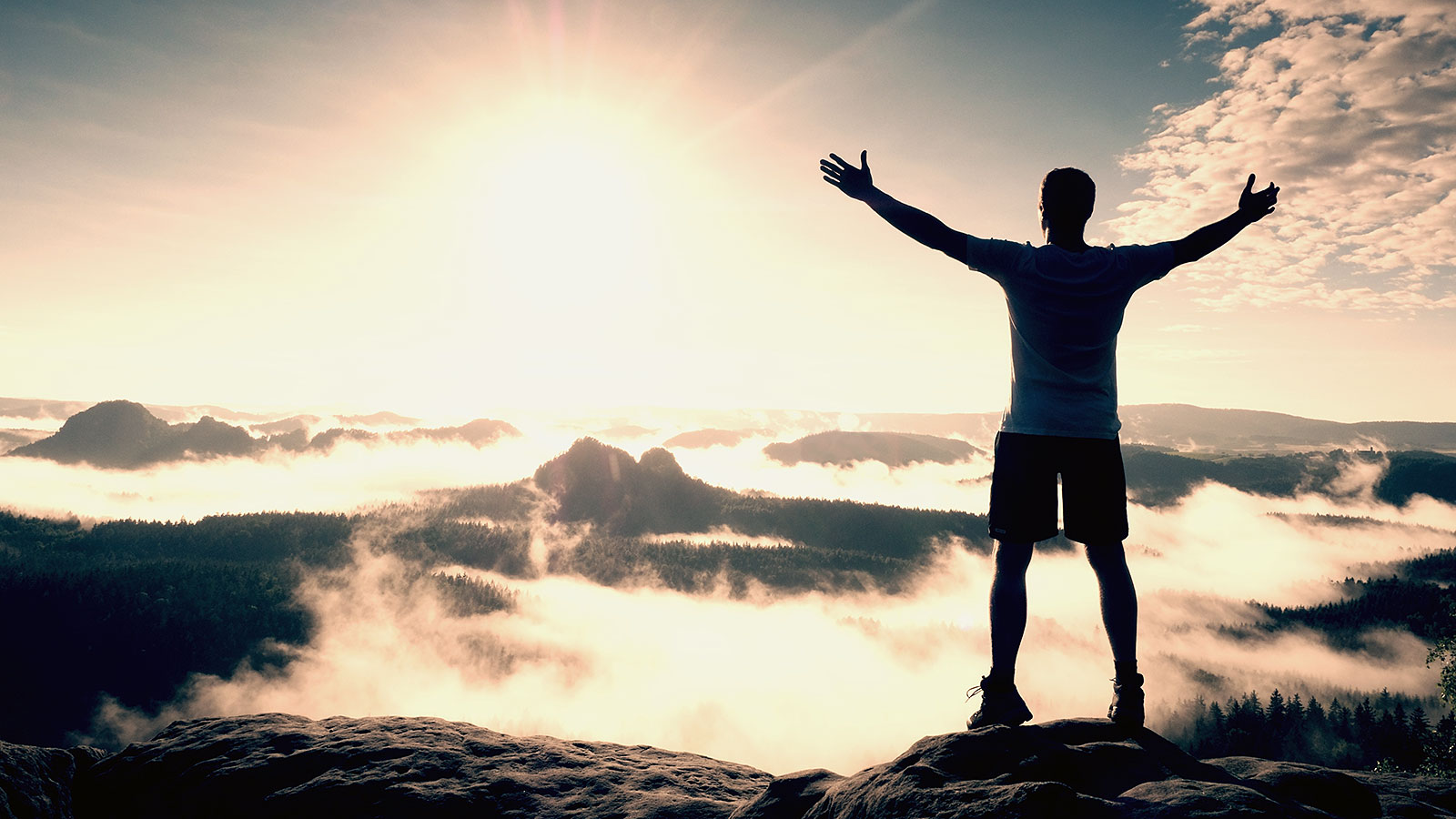 Welcome to this post about my life as a teenager!
A few weeks ago I was looking at our analytics for Teen Financial Freedom. I noticed that a lot of people were searching for the phrase, "My Life As A Teenager", and clicking on our blog.
Funnily enough, we've never written a post on this topic before. Nonetheless, I thought it would be an interesting topic to cover and decided to write a post about my own life.
About Me
First things first, we probably should talk about me. Well, my name is Jacob and I am a 17-year-old located in Colorado. I'm a senior this year at my high school. I have plans to attend college next year to get a bachelor's degree in business administration or finance.
I love spending time with my family traveling, hiking, skiing, playing board games, or anything else outside. In school I'm taking several dual enrollment classes to get some college classes out of the way. I don't play many sports unless you consider skiing or spikeball a sport, lol.
Outside of school I love logic puzzles like sudoku or Rubik's cubes. But, most of the time you'll find me working on one of my businesses. Entrepreneurship is really my passion. That's why I call myself a freelancer and entrepreneur.
I've been starting businesses since I was a little kid, but recently I've been starting more and more of them. As of right now, I have this blog, a custom t-shirt business, and I freelance on a website called Fiverr.
Fiverr is my main source of income. It actually allowed me to quit my job at a grocery store earlier this year. My t-shirt business is fairly new and is probably going to be my greatest source of income over the coming months. This blog is more of my passion project. As I mentioned, I love business and finance.
My Life As A Teenager
I'm not sure if you noticed from that short bio, but my life is pretty crazy. Sometimes all of my obligations tend to overwhelm me. I'm sure all of you out there have felt the same way at times.
What helps for me is to just take it one week at a time. I find that if I take things one day at a time, I don't see the big picture well enough and I tend to run into a lot of last minute deadlines. Meanwhile, if I take things one month at a time, I see too much ahead of me and get overwhelmed. That's why I do a week at a time, no more, no less.
Sunday
It all starts with Sunday. Sunday is the day where I get set up for the rest of the week. It's probably the least productive day for me throughout the week in terms of getting things done. But, if I didn't take the time to get organized, I would be a lot less productive during the rest of the week.
I call Sunday my "Personal Day". I have a few goals that I like to get done every Sunday. The first of which is my hygiene routine. I won't get too detailed here, but I like to shave, clip my fingernails, etc. on these days. It's not like I am unhygienic the rest of the week, I would just say that I'm more hygienic on Sundays. It's a weekly reset that leaves me feeling ready for the week.
Read more about the importance of a weekly reset here.
I also like to do all of my housekeeping items on Sundays. This includes my laundry, cleaning my room, etc. Once again, it's about resetting everything for the week ahead.
I spend a lot of time with family on Sundays with church and football. It's one of the best days for our whole family to spend some time together.
Finally, the most important task on Sundays is a new bullet journal week. If you have read this blog before, you might remember a few of my posts about my productivity system.
Basically, I use a brain dump, a bullet journal, and a calendar to stay organized. Ideas are formed in the brain dump, transferred to goals in the bullet journal, and then assigned to days on my calendar.
So, each week I make a new page in my bullet journal where I write down all of my tasks for the week. I take everything from the previous week and add it to everything I need to do the following week.
The result is 15-25 things that I need to get done that week. Each of these tasks get assigned to a day of the week on my calendar, starting with Monday.
Monday
I schedule a lot of the small tasks to Monday. I like to get them out of the way and get some momentum going for the rest of the week.
However, I don't do a whole ton on Mondays because it is one of the two days a week that I have in-person classes this year. So, I'm at school until mid-afternoon.
I designate Mondays as my "Family Days". Along with Sundays, they really are the best days for me to spend time with my family. Everyone has weird work schedules, but Mondays are almost always free for everyone.
So, I make it an effort to spend some time with family as much as I can on Mondays seeing how I won't get a ton of time with them the rest of the week.
Tuesday

Tuesdays are often when the real work begins. Tuesday's are dedicated to "Freelancing Days". As the name implies, I try to work on a lot of freelancing jobs on these days.
While jobs come up throughout the week, most of the time they have a long enough deadline to where I can do them all on Tuesdays.
Tuesday is the other day where I have in-person classes for school. So, I don't do much else on these days except any freelancing jobs that I have and my school work.
I do spend some time on Tuesdays organizing my school assignments for the week. This year, almost all classes are run on a weekly basis for me. Meaning that all assignments are assigned at the beginning of the week and due at the end of the week.
So, in order to stay organized, I like to write down all of the assignments that I have each week on to a note on my phone. Then, as I go through the week, I cross off assignments as I complete them.
Wednesday
Wednesdays are "TFF Days" which stands for Teen Financial Freedom! I still have some virtual school classes in the morning, but the majority of my day is free.
Which means that I like to write posts for this blog on Wednesdays. I also do a lot of admin tasks for this blog on Wednesdays.
I make sure that there are enough posts scheduled, I check in with my fellow bloggers, etc.
Some Wednesdays are extremely busy if I have a lot to work on for the blog. Other days aren't very productive at all.
If I don't have much to work on that week, then I use Wednesdays as a mid-week break of relaxation before I get back to the grind.
Thursday

Thursdays are dedicated entirely towards school. I attend some classes in the morning, and then just start working on assignments.
All throughout the week I work on my assignments, but I do whatever is left on Thursdays in an effort to get everything turned in before it's due on Friday.
Once my school assignments are done, I know I'm on the home stretch to being done with the week.
Friday
Fridays are not focused on any one thing in particular. I use them as a free day.
When I say free day, I don't mean lounge around all day and do nothing. I mean it's a flexible day that can be used for whatever.
Usually, one of two things happens on this day.
The first of which is that I swap Fridays with another day. For example, let's say that I have something planned on Tuesday where I won't be able to work on my regularly scheduled freelancing stuff. Then I might move my freelancing day to Friday instead so that I can still get my tasks accomplished.
The other thing that happens quite often is that some tasks get rolled over onto Fridays. For example, I might have tried to get all of my school assignments done on Thursday, but failed. In this case I would just roll those assignments over to Friday and finish them then. Although I try to get everything done the days I originally planned for them, often times tasks end up getting rolled over onto other days. This is exactly what Fridays are for.
Fridays are really just a day built in to offer me some flexibility in the week.
Saturday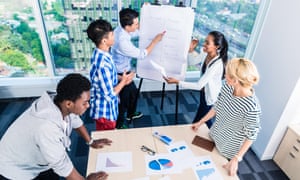 Finally, Saturdays are days intended for my custom t-shirt business. On these days, my business partner comes over for the majority of the day.
We try to knock out as many things as we can on Saturdays. Often times our work takes much longer than just one day, but we do our best to get it done in one day.
Benefits of this System
That's it! There's my life as a teenager. It might seem crazy busy or really easy compared to your own life. It really just varies from week to week. These last two weeks have been crazy busy for me.
Our family has some birthdays coming up this month and I'm also starting the long process of applying to college! These two things have added some complicated messiness to my schedule, but I'm still managing to get everything done.
As much as it might sound like I got it all figured out, I definitely don't! I actually just started using this system where I dedicate each day to one thing a few months ago.
However, one of my favorite things about it so far is that I'm able to batch a lot of similar work together. If you're not familiar with batching, it is the idea that you should group tasks together that are similar in order to be more efficient in your work. For example, respond to all of your emails once a day, or once a week. If you spend all day checking and responding to emails, you'll be distracted from the rest of your work.
In this case, I'm able to dedicate all of the tasks, for let's say this blog, onto one day. The idea being that I can just sit down, stay focused, and grind them all out within a few hours. If I had to switch back and forth between school, the t-shirt business, and this blog each and every day, I'd be a lot more disorganized.
Another major thing I'm happy about is the flexibility that this system offers. While I just laid out a week in my life, almost no week looks exactly like that. Each week gets slightly changed to fit what works for me then.
As I mentioned, I'm able to either swap days or roll over tasks depending on what my schedule looks like and what I get done each day.
My favorite part is that each week I can look back and see everything that I got accomplished and feel really good about myself. Then, another Sunday rolls around, I reset, and I'm ready to go again!
Feel free to check out more on this topic in our success category!
The Takeaway
So there you go, there's my life as a teenager. I'm not entirely sure if that'll be interesting to anyone, but I thought I would write about it anyways. If nothing else, it was a good reflection for myself. I am hopeful though that someone out there found something useful in this post that they can carry into their own life. If that's you, let me know in the comments below! Thanks for reading and best of luck on your journey!
Next Steps
If you enjoyed this post, please make sure to comment your thoughts below and share it on social media!
Check out more content for:
Use this link to sign up for a brokerage account on WeBull and get TWO FREE STOCKS valued up to $1400 when you fund your account!
Learn how I was able to make $1,000/month as a teenager and quit my job by freelancing on Fiverr!
Join The Group Of Teens Dedicated To Achieving Financial Freedom
Disclaimer: Some of the links used on this site are affiliate links. At no additional cost to you, we receive a commission each time you purchase something through our link. It helps us cover the costs of running this blog. We only recommend the best products available.
Disclaimer: We are not experts or certified financial advisers. Our advice for you based on what has worked and continues to work for us. If financial problems occur we are not responsible for them and advise that you speak to a professional. That being said, we believe wholeheartedly that the advice we give to you will help your financial situation greatly.