Welcome to this post about our March 2021 Monthly Review!
For those that are unfamiliar with our monthly reviews, at the end of each month we try to recap the previous month and talk about what we are looking forward to in the next month. We share any news we have, our monthly stats, new goals or plans, and then wrap things up with some personal experiences.
New Blog Posts
Here were the blog posts that we published this month:
How Much Parents Should Spend on College Education
How to Stay Consistent in 2021
Advice to my Teenage Self
Financial Illiteracy Is More Common Than You Think
How to Take Control of your Life as a Teenager
A Better Alternative to Dollar Cost Averaging
My Experience with Time Blocking on Google Calendar
How to Crush your Next Interview
Of these 8 posts, A Better Alternative to Dollar Cost Averaging was wildly successful almost instantly. I spent about 4x the amount of time I normally do on this post and it sure paid off. Normally our posts take a few months to gain any traction, but this one got thousands of pageviews within a few days. It was all due to the fact that we got featured on the All Star Money Newsletter. For those that don't know, the All Star Money Newsletter is run by the Motley Fool! It's crazy to me that the Motley Fool picked up one of our articles and I'm incredibly grateful that they did!
Announcements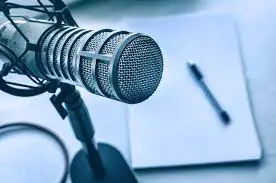 Podcast Launch
We don't have any new announcements this month, however our podcast launch is coming up! The Teen Financial Freedom podcast is launching on April 6th! You can find it anywhere you get your podcasts. We would greatly appreciate it if you could check out the first episode, subscribe, and leave a review on April 6th! We'll be posting new episodes every Tuesday.
What We Worked On
March Momentum Challenges
We did launch our March Momentum Challenges this month. Unfortunately, we haven't heard much about this from anyone. I did some of the challenges and enjoyed the benefits that came from it. We'll see if we do this again in the future, but for now we'll probably call it quits.
Instagram Live
Dani ran an Instagram Live with Kriti from WhyFi Matters this month. They had some technical difficulties which made things not run smoothly but the content they covered was great! We'll be doing more Instagram Live's in the future so make sure you follow us on Instagram.
March Statistics
Just like I suspected, our traffic bounced back after a shorter month in February:
8,000 Users
23,000 Pageviews
164,000 Pinterest Impressions
234,000 Google Search Console Impressions
5,500 Google Search Console Clicks
While these were slight increases from February, I would like to see much bigger growth. Our stats have been pretty stagnant since January which I'm sure you've noticed if you've been paying attention to our last few monthly reviews. Here's what our traffic has looked like since January: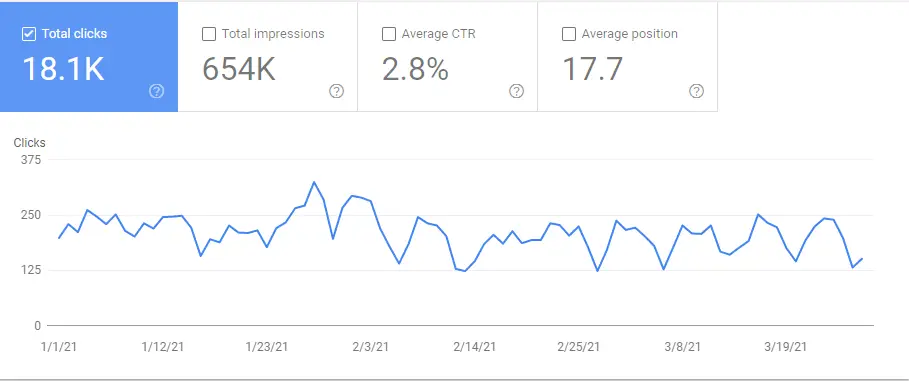 In April I'm hoping for some significant traffic increases. We made a lot of changes to the blog at the start of the year that I think will just now be registering with search engines in April.
Personal Lives
Now let's talk about how March went for us personally!
Jacob
If there was one thing I learned during March it would be flexibility. My plans seemed to be changing everyday which was quite tricky to navigate. Let's start with some highs and end with some lows.
I spent a lot of time this month doing taxes and I'm closing in on my 100 hours of community service.
Most weeks I write one post for the blog. However, one week in March I was able to write three posts. I wrote two of those posts totaling 5,000 words in a single day. I was extremely happy and proud that I was able to do this.
I'm having quite a few difficulties with orders in both my freelancing and custom t-shirt businesses which is extremely frustrating.
Everything was going according to plan in March until this last week. We were on Spring Break and going on a college visit road trip. We made it a few days in and had visited 2 colleges when we had to cut the trip short. I'm not going to go in to too much detail here but something big happened at my dad's work and he had to be there. I'm glad we went home, but it sure made for an interesting week.
It seemed like every 24 hours our plans were changing because we weren't sure how long we needed to stay home and whether or not we would continue our trip. It's tough to describe but it was just very hard to plan my week with everything that was going on. Needless to say, I'm excited for a fresh start with a new week.
Overall, feeling quite frustrated, stressed, and anxious about my life right now. I had to deal with a lot of crap this month and have a lot to plan for in the months ahead regarding my college decision, prom, and graduation.
By this time next month, I will have picked my college, know what I am doing for prom, and have plans for graduation. So I'm just telling myself that I need to suck it up, get through April, and I'll be done with the chaos in no time.
Terry
Boy oh boy, my last few days have been crazy. In the middle of this semester I signed up for an intensive class that was required if I was going to do a school trip this summer to Puerto Rico. The intensive was 3:00-9:00pm, Monday, Tuesday, and Wednesday (just finished it today). There is also 15 chapters of reading assigned, like 5 other articles for reading, a quiz on every chapter and article, and a 4-6 page paper. All due this Friday (and most of it is late, LOL), not even including my assignments for other classes. So these past couple of nights I have found myself staying up to 3:00-5:00am trying to cram assignments in, which has been wrecking my energy throughout the day. On the bright side I just have to power through for a few more weeks until April 30th when the semester finishes!
Unfortunately, this month I missed two of my scheduled weekly round-up emails which is a bummer, but it basically boils down to poor planning because weeks like the current one spring up on me and I just don't have the time to write my weekly email the day before like I normally would.
Overall, March has been a total emotional roller coaster and a series of ups and downs, successes and failures, late nights and early mornings, etc. It has left me exhausted, but also interestingly enough, with a bunch of inspiration. I have several blog post ideas cooped up in my head that I'm excited to write about, plus some big plans for the summer, but most importantly…. figuring out how to be consistently productive.
It might sound silly or too simplistic, but the vast majority of my frustrations on a daily basis stems from not being able to eat my daily frogs consistently ("eating frogs" is a term coined by Brain Tracy). My primary focus right now is figuring out how to solve that problem and then documenting it for the blog here, as I'm sure there are many others like me who struggle with a similar thing.
Dani
As for me, March was (like February) pretty laid back and calm. In last month's review, I mentioned that I was expecting March to be like February, and my prediction turned out to be correct. However, the one downside of not having that much to do is not being productive, and this resulted in me wasting time. If I had to start a new blog or finish it up, I would not be in the mood to do so, and I would start doing non-essential things, like watching TV or shopping online. While I am not proud of procrastinating, it was a wake-up call for me to improve myself and take action.
Like all my close friends and family know, my main mantra and quote that I live by is "Get sh*t done!" It's on my Instagram bio and Gmail profile pic, believe it or not. This month, I did not follow it as much as I wanted to, but I now know what I have to do to be able to next month. The beginning of April is spring break for me, and I'm excited to not have to log on to Zoom each weekday. My plan is to relax and not be that productive during the break, so that when it ends, I come back more focused, determined, and productive.
I wouldn't say that March was a wasteful month or anything like that, as it taught me that discipline is something I have to work for consistently. I was still able to accomplish my goals, such as working out 4/5 times a week, and waking up early (sort of, lol.) Even if I had the chance to redo March, I wouldn't, as I enjoyed and did the best I could at the time.
One main change that I noticed in March was that while I wasn't as productive, I was a lot more creative and energetic. A bunch of random ideas came to me at random times, like if I was watching TV, in class, or even about to go to bed. Some of the ideas were for me personally, while others I was able to integrate into Teen Financial Freedom; like our challenges, Instagram Lives, and more. I was beginning to develop an entrepreneur mindset, as my mind was constantly revolving around new ideas and plans.
So, to end, in March, I've learned a lot, and in April, I'm ready to take what I learned and put it to action. I'm hoping to keep chasing after my goals, keep developing my ideas and plans, and mainly, keep getting sh*t done!
Next Steps
If you enjoyed this post, please make sure to comment your thoughts below and share it on social media!
Check out more content for:
Use this link to sign up for a brokerage account on WeBull and get TWO FREE STOCKS valued up to $1400 when you fund your account!
Learn how I was able to make $1,000/month as a teenager and quit my job by freelancing on Fiverr!
Join The Group Of Teens Dedicated To Achieving Financial Freedom
Disclaimer: Some of the links used on this site are affiliate links. At no additional cost to you, we receive a commission each time you purchase something through our link. It helps us cover the costs of running this blog. We only recommend the best products available.
Disclaimer: We are not experts or certified financial advisers. Our advice for you based on what has worked and continues to work for us. If financial problems occur we are not responsible for them and advise that you speak to a professional. That being said, we believe wholeheartedly that the advice we give to you will help your financial situation greatly.