How to Take Control of your Life as a Teenager in 2022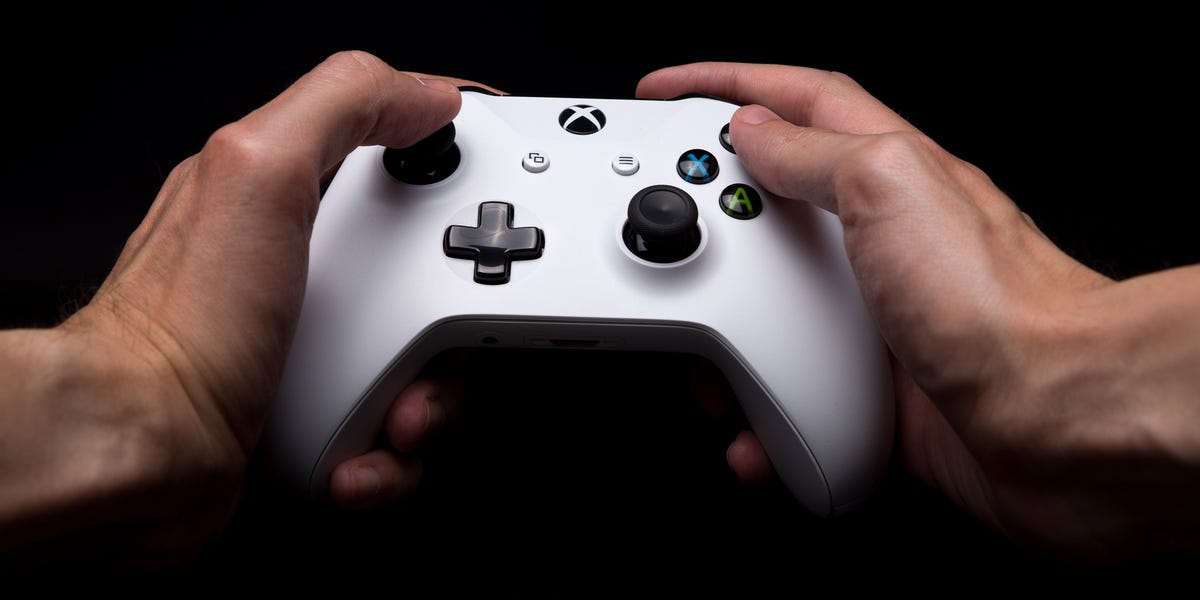 Welcome to this post about how to take control of your life as a teenager in 2022!
Control. The first image that pops up in your head is a video game controller. If you're a teenager reading this article, you probably play video games. And, in video games, you have to control the character's actions on the device using your keyboard, a remote, or as expected, a controller. As you play the game more and more frequently, you get better at controlling the player, and eventually, you win.
However, life is not a video game! You can't control your every step with a remote button; you control your actions with your mind. Also, you can't pause the game with the click of the keyboard; life goes on, regardless of whether you want it to or not. And, you can't change your character or appearance in life with different options right in front of your eyes.
As teenagers, most of us are surrounded by books/homework, sports and other time commitments, as well as our own emotions and health. With multiple things going on and overlapping each other, it is easy to feel stuck in the middle of nowhere and no idea of how to move forward. And, as a result, we do what we think is easiest, settling for what's familiar. But, this only leads us to want more from life.
Incredible change happens in your life when you decide to take control of what you do have power over instead of craving control over what you don't.

Steve Maraboli
You are the only one who is capable of handling your own life, unlike video games. You are the only one who gets to live your experiences, fight your own battles, make your own decisions, and follow your own dreams and goals.
So, the ultimate test is not whether or not you are able to beat another person on your PS4, but rather if you are able to take control of your own, real, life. Sometimes taking back control of your life starts with rediscovering what makes you tick, learning to take care of yourself, or making time for the people and things that you love. Instead of life being something that happens to us, when in fact, it should be the other way around. You can conquer your anxieties and eliminate the external obstacles holding you back. You can take back control and your life can be yours. So, without further ado, to help conquer and take control of your life like you would with your video games, follow these 10 powerful steps:
1. Understand who you are
In order to start taking control of your life, you must first acknowledge your situation and understand who you are. When you get stuck in the middle of bad situations, it may seem easier to run away and hide from those problems and only hope for them to go away on its own. However, hiding from the problems won't solve anything, so you must find the courage inside yourself to understand where you're at in order to understand where you want to be in the future.
 Knowledge is power, and you can't fix things if you don't understand what's going on. So, if you're in debt, find out exactly how much debt. Open those bank statements instead of throwing them unopened on top of the other unopened bills and letters. Get a good picture of your income and your outgoings. This will form the foundation of being able to fix the problem.

And it doesn't just apply to money. If you're overweight, understand how much you're eating, how much exercise you're getting, and don't pretend those chocolate bars ate themselves. If you're stressed out about your health, find the strength to see a doctor and get checked out.

When you arm yourself with the information of where you are right now, you're already one step closer to being somewhere better. It can be frightening at first, but you'll find it liberating when you get to grips with exactly where you are – and it might not even be as bad as you feared.

https://www.chrisbrock.uk/blog-2/2020/2/13/how-to-take-control-of-your-life
2. Prioritize self-care
Self-care may seem irrelevant to the topic of taking control of your life, but it actually plays a big role in conquering and succeeding in life. As human beings, nobody is perfect; in fact, it's hard to describe the 'perfect human being' because it doesn't even exist in the first place. Being humans, we must tend to our physical, mental, and emotional needs. This is where self-care comes in.
Nourish your mind by communicating with others and exploring what's beyond your horizons. Care for your body by consuming healthy food and exercising regularly. Pay attention to your emotions so that you can learn to control your emotions instead of your emotions controlling you. "Only when you take care of yourself are you able to give yourself to the world." (tonyrobbins.com)
3. Learn how to say "no"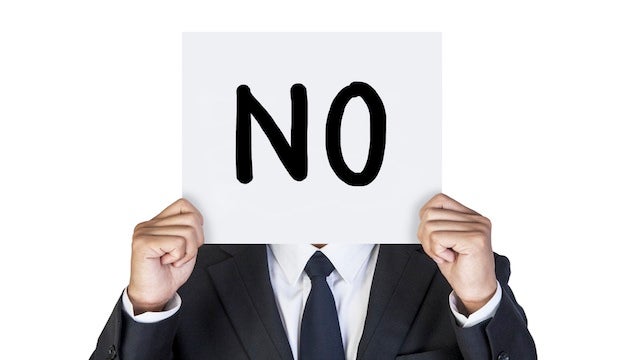 As teenagers, we don't really know when things have gotten out of hand and when it's time to say "no." One thing turns into another, and before you know it, the situation gets out of control. So, before that ever happens to you, you must learn how and when to say "no."
We must resist the urge to add to the list of things that will suck up our time and our energy. Time is a non-renewable resource, and now is the time to stop wasting it. You don't always have to do what people ask you to do, especially if you don't want to. Before taking on a new obligation, ask yourself- Does this earn it's way into my life? And, most of the time, the answer will be no.
By doing this, you can start saying 'yes' to the things that you enjoy doing and add value to your life!
4. Be disciplined about your "me" time
School, sports, social events. Look at your calendar for the rest of the week. How much time have you devoted to things other than yourself and your priorities? If you're like most teenagers, the answer is "most of it." However, in order to start taking control of your life, you must be disciplined about your time.
Schedule time for yourself to do things that you enjoy doing, and if you must, stop spending so much time on things that are not in your priorities. Whether this be one hour a day, or one full day in a week, make sure you give yourself the time you need to relax, refresh, and recharge, so that you can crush the rest of your day or week!
5. Stop seeking approval from others
Your life is your life, not anyone else's. While that may be obvious, it is not that simple in reality. In a modern world, we, as teenagers, have become dependent on other individuals for petty things, from getting likes on your most recent TikTok to someone's opinion on your dinner outfit. This only leads us to change what we do, what we say, and how we live our lives based on what others would think about it.
But here's the thing. They're not living your life; you are. So, stop caring about what other people think. You don't need their approval. As long as you believe that what you're doing is right, then keep doing it and don't let anyone stop you!
6. Plan and set goals
Envision the big picture of your desired life and then break it down into manageable parts. In order to take control of your life, you must know what you want to do and how you want to achieve that. Nothing happens by itself, so instead of wishing and dreaming about your ideal life, make it happen. Now.
Start by knowing what you want, so that you can set goals according to your purpose. Once this is done, you can devise a plan for how to want to achieve those goals, and break the process into small, manageable steps.
7. Shift your mindset
Your mindset determines how you live your life. In order to take control of your life, you must be positive and make happiness a part of your lifestyle.
When your best efforts don't drive the results you wanted, one of the hardest things to do is remain positive and optimistic. However, by being negative, what good is that for you and your future?
Make happiness a part of your lifestyle, as well as something you are!
8. Be confident
How can you take control of your life without having confidence? Confidence is what pushes you to try new things and conquer them, it lets you live life on your own terms. Imagine a leader of a team. You probably visualize a confident person who is able to tell the team what to do. Now, imagine that you are that person and each individual on the team is different aspects of your life. You, as the leader, are able to oversee the different aspects of your life and make sure that it is going according to the way you want it. Walk through life with confidence, and you'll be able to conquer not only your goals and aspirations but also your life!
Check out this post on how to boost your confidence!
9. Embrace life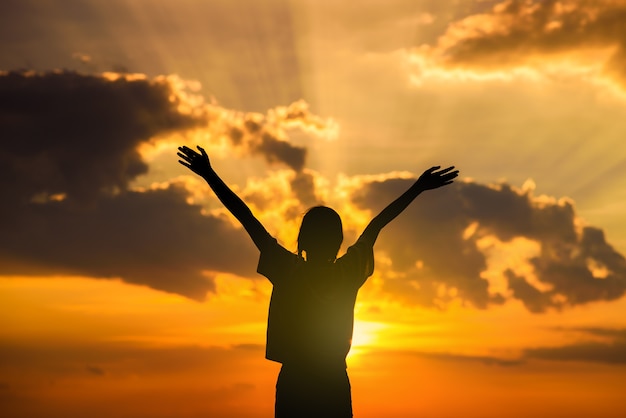 When you hit what you think is a breaking point, don't resist it, but embrace it. Walk right into it. Often these moments are occurring precisely to illuminate what you're missing in your life, and what you deeply long for. When you learn to embrace rather than fight the lessons these challenging moments are trying to teach you, suddenly a new path becomes clearer and more possible than ever before. A breakdown can indeed pave the way for breakthrough, if you let it.

https://www.forbes.com/sites/kathycaprino/2015/05/10/six-ways-to-take-back-control-of-your-life/?sh=7a50a4405099
10. Have fun
The bottom line is that we are teenagers and we will make mistakes. We will fall down and get back up, only to fall down once more. Don't get discouraged if you fall, as it is only helping you get closer to success. Instead, fall down, laugh, and then get back up again… and then fall down, laugh, and get up… and on and on… you get the point.
The Takeaway:
Often times as teenagers, we get caught up in all the distractions in the world around us, and we forget about who all of these distractions revolve around – ourselves. When this happens, we lose control of our own self, of our own minds. After all, "What consumes your mind, controls your life."
When we become too obsessed with our phones, when we came up in the morning, we subconsciously check our phones as a natural instinct. When we become too obsessed with Netflix, we watch it until 2 a.m. without even realizing how late it is. Lastly, when we become too obsessed with our friends, we follow whatever they do, regardless of whether it is even the right thing to do. And, just like this, we lose control of our life.
When we lose control of our own life, it also becomes hard to know how to get control back. It's not something that goes away and comes back randomly. So, the 10 tips you should follow to take control of your life are:
Understand who you are
Prioritize self-care
Learn how to say "no"
Be disciplined about your "me" time
Stop seeking approval from others
Plan and set goals
Shift your mindset
Be confident
Embrace life
Have fun
For more information on taking control of your life, I highly recommend reading the book, "Take Your Life Back: How to Stop Letting the Past and Other People Control You." Along with this, be sure to watch this TED Video on empowering yourself and taking control of your life.
We have all the resources needed to take control of our life, one being this very article you're reading right now. It's up to you how you want to use it in the most useful way. Good luck, and I wish you all the best! Be sure to comment below if you have any questions or comments!
Next Steps
If you enjoyed this post, please make sure to comment your thoughts below and share it on social media!
Check out more content for:
Use this link to sign up for a brokerage account on WeBull and get TWO FREE STOCKS valued up to $1400 when you fund your account!
Learn how I was able to make $1,000/month as a teenager and quit my job by freelancing on Fiverr!
Join The Group Of Teens Dedicated To Achieving Financial Freedom
Disclaimer: Some of the links used on this site are affiliate links. At no additional cost to you, we receive a commission each time you purchase something through our link. It helps us cover the costs of running this blog. We only recommend the best products available.
Disclaimer: We are not experts or certified financial advisers. Our advice for you based on what has worked and continues to work for us. If financial problems occur we are not responsible for them and advise that you speak to a professional. That being said, we believe wholeheartedly that the advice we give to you will help your financial situation greatly.