How to Start Saving for College at Age 14 in 2022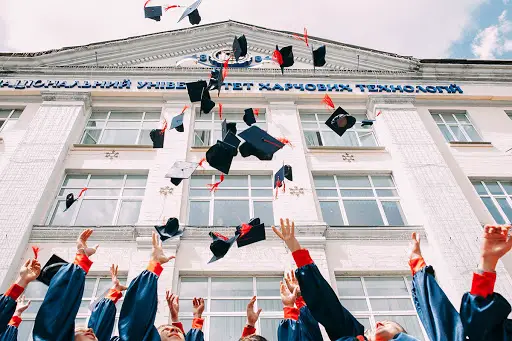 Welcome to how to start saving for college at age 14!
So, you're 14 (or near that age!) and already thinking about college. Way to go! Taking the initiative to learn about this at a young age already puts you way ahead of the game.
In this post, we'll be focusing on some of the most efficient and realistic ways a young teenager can start prepping and saving for college. We'll be discussing:
How much you should save (and how to save it)
Scholarships
A little trick to cut your college time in half (and, thus, your college tuition)
Military and career options
Other tips and tricks!
So without further ado, let's get right to it!
The Basics of Saving for College: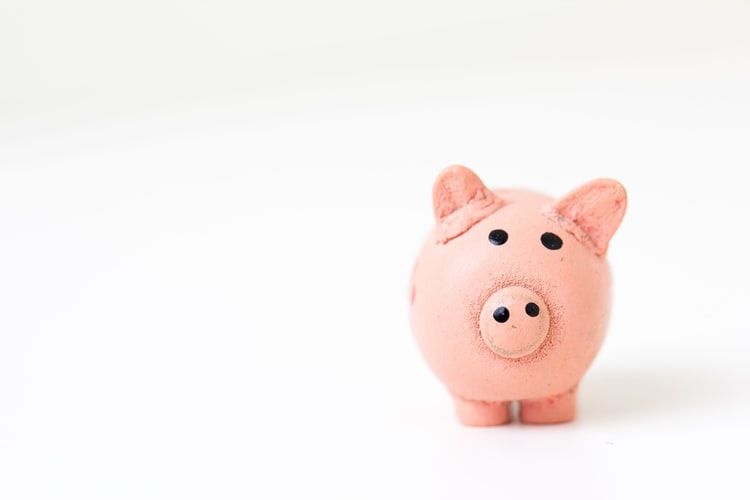 Saving for college at any age is a difficult task but even more so as a 14-year-old. You've just started your first year of high school, jobs aren't that common at your age, income opportunities are often limited (but with the right mindset and determination, you could start your own business!), and generally, you don't have a lot of cash available.
I'm not saying these things to discourage you, it's just something to acknowledge. So, how should you save at this age?
Income/What You Make:
How much cash or income do you make on average, on a yearly basis? Think of birthday money, gifts from relatives, odd jobs here and there, and chores you do around the house. What does it add up to (roughly)? One way of checking the amount you come up with is calculating how much you spent and saved last year.
Say you get $150 on average from your birthday, another $100 in gifts from your grandparents, $50 from odd jobs, and $200 in chore money (a total of $500/year). You could then check yourself and remember that last year you bought a new $250 gaming console, ~$100 worth of new games, about ~$100 hanging out with friends, and saved $50. Altogether, that could add to roughly $500.

So that $500 seems like a realistic amount based on your estimated "income" and "expenses" (what you roughly spent).
Note: just to be clear, I'm not saying you need to earn $500 per year, I am merely using a random number for an example. High or low, the amount doesn't matter! It all counts!
How Much to Save:
If you're strictly focusing on saving for college, I would recommend saving at least 20% of your income for college alone. It might not seem like a lot of savings at the end of the year, but every little bit counts! Not only that, but the habit you build of saving money will probably be far more valuable to you than the cash itself at the end of a few years.
On an example income of $500 per year, 20% would be $100. I highly, highly recommend giving this to your parents to set aside for you, or better yet, asking them to help you set up a fee-free savings account! Having the money out of reach (out of sight, out of mind!) will make it much easier to not be tempted to spend that money when you "need" extra cash for that "necessary" item you "must" have. 😉
Savings Summary:
The two main things you need to keep in mind when saving up for college, especially at a young age, are:
Being conscious of how much you make (and spend) in a year.
How much of that you are saving, and if you're putting it somewhere safe.
Scholarships & Grants: Free Moolah!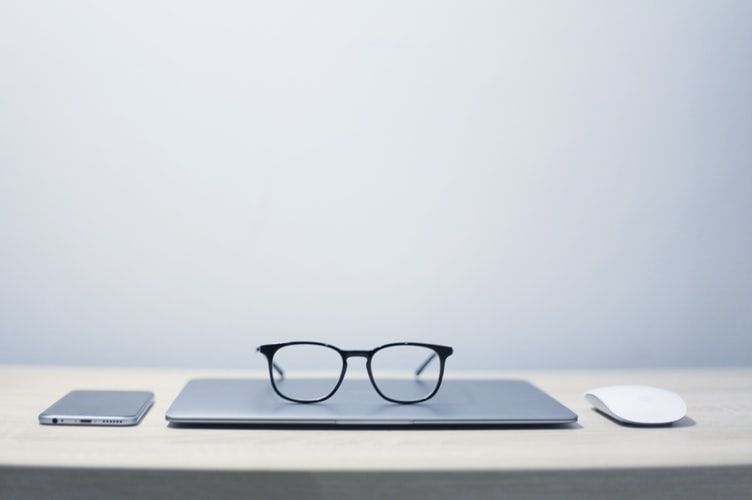 Scholarships and grants are fairly popular and well-known college tips. It's free money! Many sites and apps like Scholly.com, Scholarships.com, and these seven others make it ridiculously easy to take advantage of this.
Dave Ramsey and the Ramsey Personalities recommend treating the search for scholarships like your own "part-time job" and spending at least 1-3 hours every day completing a few simple scholarships. With time, you'll win more and more of them, even if they are smaller amounts, and you'll have a very sizeable chunk of cash that will most likely enable you to graduate debt-free!
Especially so when combined with the following tip…
CLEP Tests: The Hidden Secret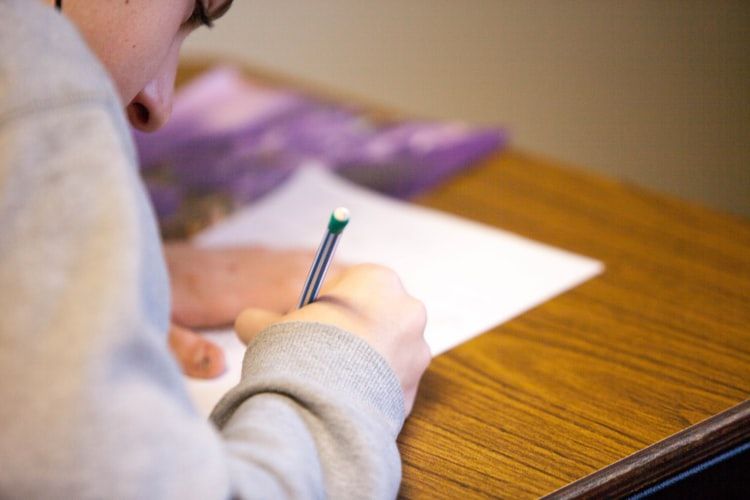 Funnily enough, I have heard very few people, if any at all, mention CLEP tests. I first heard about it when I was using the Ron Paul homeschool curriculum, because one of the "professors" teaching a public speaking course had graduated college when he was 18-years-old (and when I took the public speaking course, I believe he was probably in his early 20's).
It blew my mind that he was able to graduate with a bachelor's degree in two years (half the time), for a mere $10,900. Compared to the fact that the average cost of one year of tuition at a public school is about $20,000, that's quite an accomplishment!
Hopefully, that serves as inspiration for those of you who thought college might be unrealistic!
How CLEP Tests Work (College Level Examination Program)
It's actually pretty simple! A CLEP is simply a test you take to pass a class, without actually taking the class. Confusing? A CLEP tests you on your knowledge about a subject.
For example, instead of spending a whole semester on "College Algebra" (usually a required course, not related to your major), you can study for a College Algebra CLEP for a short period of time, pay an $80 fee for the test, take it, and if you pass, you get the same amount of credit hours as if you took the whole semester class (for College Algebra, that would be three credit hours)!
So to summarize, an option you have is studying for a CLEP test (if you're not confident in doing your own research or just want to increase your chances of success, sometimes buying a premium study guide for that test is a great idea), paying $80 for the test (and sometimes a $30 sitting fee if you take the test at a college you're not already attending), and if you pass it (which really isn't that difficult, you only need a 63% score or better), then boom! You've got three credit hours under your belt!
On the other hand, the traditional route would mostly just include paying roughly ~$1,800 to take the course, and after a whole semester, you have three credit hours.
I'm not worshipping CLEP tests or shaming someone for going a traditional route, but I do think this could help a lot of people save not only a ton of money but a ton of time as well.
Bradley Fish's Experience with CLEP Tests
Bradley is the ultimate CLEP test success story. He started taking the tests when he was 14-years-old! Taking over 30 tests total, he completed roughly 3/4 of his bachelor's degree before finishing it online. He completed his degree in full the month before his 18th birthday for a total of $10,900.
Wow! Impressive, huh? You can check out the interview above where he walks you through his story and all the different aspects of CLEP tests.
My Personal Experience with CLEP Tests
About a month ago I took my first CLEP test. At first, I was studying for a College Algebra test, but math was never one of my strengths (yes, it's ironic I'm obsessed with finances 😂) and I was getting really stressed and not confident I would pass at all. So after studying College Algebra for a bit, I switched to American Government.
History has usually been fairly enjoyable for me, so it didn't seem like such a burden studying for it. I took Modern State's free CLEP prep study guide (AMAZING RESOURCE!!**), studied some more on my own for probably roughly one to one and a half months and then decide to take the leap and try my first test.
I'm by no means an A student, and though I do try my best, school is difficult for me. I could have put a lot more effort into studying for the test, but fortunately, I did pass with a score of 53… by the skin of my teeth!
The lowest score is 20, the minimum score for passing the test is 50 (yeah, close call, lol), and the highest possible score is 80.
Using Modern State's free prep study guide, because I completed their course with a score of 75% or better (it's not very hard at all), they actually paid for my CLEP test (and it's open for anyone).
Yep. It was free.
Summary of CLEP Tests
This might not be for everyone, but I highly recommend you consider it and check it out for yourself. Who knows, it might help you out more than you think!
Especially if you utilize free resources like Modern States and take free practice tests from free-clep-prep.com, you can literally get FREE college credit in a fraction of the time.
If you're interested in checking out which tests are available for which courses and their difficulty, you can check out this article.
**This is not a paid promo or affiliate link. It is merely a mind-blowing resource that I happened to stumble upon! When you hear free, and the fact that they'll pay for your CLEP test with no strings attached, it may sound too good to be true. I can assure you it's legitimate, as they paid for mine, and it was a very easy process. My parents were skeptical at first, but it made a lot more sense when I discovered that the founder of Modern States was a businessman, and this is his philanthropic charitable foundation. Wow! It's so cool that he's setting an example for other businessmen and is willing to provide such an amazing opportunity to these next generations of college students.
The Military or Your Place of Work: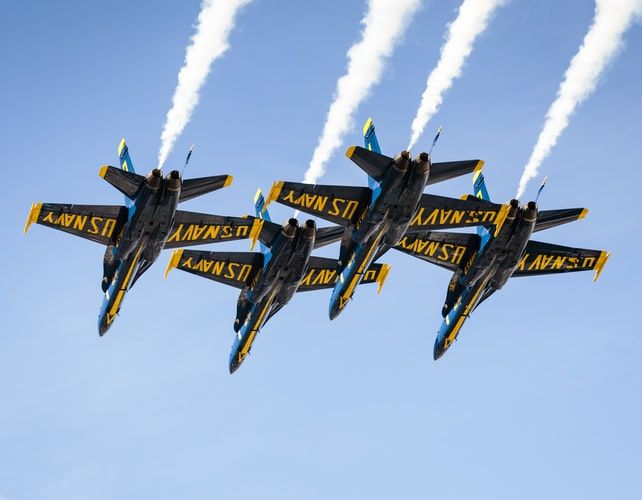 What the Military Offers:
My Dad often jokes that he's offering us free college at the local university from the benefits through his job, but if we want to go somewhere else, then we better join the military!
It's fairly well known that the military (at least for the US, I haven't looked into other countries) offers truly amazing benefits for its members. Even after you're done serving your term, there are some great lifetime benefits!
I won't try to explain it all myself, as there are some great articles which do just that, but if you're interested in learning more about what the military can offer you, here are four useful links for starters:
Education Benefits at Work
I don't have a lot of firsthand knowledge here, so this will be a short section. I have heard of many companies giving out generous education benefits, among them Walmart, Amazon, UPS, Starbucks, Google, and many others. Even if you or your parents don't work at a big brand name company, it's still a great idea to check and see if they have any benefits you can take advantage of.
I believe it's also fairly common that if your parent is working in higher education (a university or college), often, after a certain amount of years, the whole family is eligible for free tuition!
That's the case for our family (and some of our friends), as both our dads have worked at a university or seminary for five-plus years, we're eligible for free tuition (though there are other expenses to cover).
I also have a co-worker at my part-time job that has said he'll probably work with a local utility company while going to school, since if he works with them for a year, they'll pay for his tuition, as long as he stays with the company. This is a great way to not only earn money and some job experience but to graduate debt-free!
The Takeaway
I hope this has been of some assistance and encouragement to you and provides some food for thought and topics for you to research more on.
You absolutely do not have to feel obligated to stick with a "traditional" college or university route and suffer paying thousands in student loans (we have close friends who are still paying anywhere from their 30s to their late 50s). There are many creative and efficient ways to not only save money for your college years but to save money on the tuition and how much university costs you.
I also highly reccomend reading: Students' Slick Way of Saving Money: Learn to Save Money, Curb Overspending Habits, and Become a Debt-Free Graduate!
I haven't covered all the strategies here, so keep looking! There are so many out there. I wish you the best in your endeavors!
Thank you for reading all the way through, it means a lot! If you found this post helpful, feel free to share it with your friends or even send it to your parents, so they can help you brainstorm ideas on how to save money.
If you've got any questions, personal experiences, or feedback on this post, please drop a comment below!
Thanks!
– Terry
Next Steps
If you enjoyed this post, please make sure to comment your thoughts below and share it on social media!
Check out more content for:
Use this link to sign up for a brokerage account on WeBull and get TWO FREE STOCKS valued up to $1400 when you fund your account!
Learn how I was able to make $1,000/month as a teenager and quit my job by freelancing on Fiverr!
Join The Group Of Teens Dedicated To Achieving Financial Freedom
Disclaimer: Some of the links used on this site are affiliate links. At no additional cost to you, we receive a commission each time you purchase something through our link. It helps us cover the costs of running this blog. We only recommend the best products available.
Disclaimer: We are not experts or certified financial advisers. Our advice for you based on what has worked and continues to work for us. If financial problems occur we are not responsible for them and advise that you speak to a professional. That being said, we believe wholeheartedly that the advice we give to you will help your financial situation greatly.