Welcome to this blog about how to set yourself apart from the competition in 2022!
I'm going to start this blog with an observation I've seen throughout my life, especially at school.
All throughout elementary school through high school, we try to act the way those who are surrounding us are. If someone's wearing a new clothing trend, we'll immediately buy it. If someone said something, in less than a second, we'll respond with, "Yeah, I totally agree." If someone did a specific action, we'll blindly follow.
All of this is just a way we think we can fit in with the crowd and be likable. But, here's a shocker:
Why stand in when we are born to shine out?
Why hide in the shadows while others are making their mark on the world?
Setting yourself apart from the completion is not having thousands of followers on social media while others have hundreds. It's not participating in several different activities. It's not always being #1 in whatever sport or tournament there was. Yes, being active in your community is important. Yes, winning is always a good feeling. But, I believe that setting yourself apart from others starts with your inner self first. Finding out who YOU are, following YOUR values, and doing the best YOU can.
Being a standout doesn't require extra talents or skills – it requires hard work, direction, and dedication to self-improvement. One could be super talented at playing the piano, but without the mindset to continually improve and putting the work into it, talent means nothing.
Along with this, you get to pick who your competition is. It could be your classmates, your friends, or like I choose, yourself. Being better than you were a year ago.
Competition against others is not that bad; it does give you the motivation to try harder and achieve what you want, but too much competition may result in anger, stress, and ego.
So before I go into 10 tips to stand out from the competition, I'm going to remind you that it's about growth, not perfection. Competition is hard. But, the right mindset and the following 10 tips, you can stand out from whoever you want to, including yourself.
1. Find your edge
The first tip to set yourself apart from the competition is to find your edge. Most people are wandering around not knowing what they are good at. While that's totally okay, it's important to at least have an aim or an idea of what your strengths are.
Some people are good at photography, others are good at writing. Some are good at strategy, others are good at analytics.
As teenagers, we may not know our edge yet. But what helps is just trying out new things constantly. You'll eventually find one thing that you're passionate about and good at!
Finding your edge helps you set yourself apart because when you know what you are good at, you can aim in that direction and use your skills to make a difference, while others are still searching for their edge.
2. Have clear cut goals
Secondly, it is important to set clear-cut goals for yourself. Goals give you direction in life, which most people don't have.
There are many people out there who are super talented but that doesn't do them any good because of their lack of goal setting.
By setting goals, you can take specific action steps that will help you perform to the best of your abilities. It will help you make progress and fulfill your potential.
I always like to have 3 goals for the day, 3 goals for the week, 3 goals for the month, and 3 goals for the year! Maybe this is something you try out soon!
3. Strengthen your weaknesses
We all have weaknesses, whether we are aware of them, or not. While our weaknesses are not the worst thing in the world, it may prevent us from achieving our biggest dreams and being successful.
So even though it's crucial that we continue to refine on our strengths to make them more and more powerful, it's important to work on our weaknesses and turn them into strengths.
Turning weaknesses into strengths is something that not many people have the willingness to do it, let alone the hard work.
But, if you're passionate about setting yourself apart from the competition, dare to add on to your list of strengths. And, this starts by identifying your weaknesses.
4. Put 100% into your work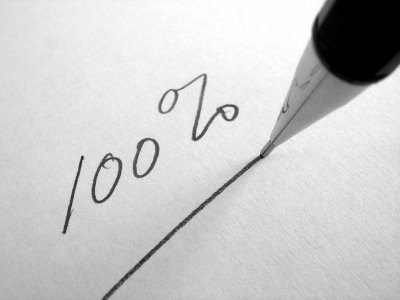 Many students at school put minimal effort into their homework. We answer math problems with the help of an online answer sheet. We write essays with just enough words to make it seem like we spent much time on it. This is just 2 examples of things we don't put 100% of our effort to.
But the thing is, people can tell. So when people can tell you've only put 50% of your focus/effort towards something, they'll definitely be able to tell when you put 100% towards something. When you've worked nonstop to get a task done.
When you start putting 100% to what you do, you'll be amazed of what you can produce and get done. Try it out with your next task!
5. Be transparent
So what does being transparent mean? It means being clear and open about your goals, motivations, and mission at the workplace. By being open about your achievements and hopes for the future, you'll open up lines of communication that can create opportunities. Being transparent helps you work with people, not for or against them!

https://www.entrepreneur.com/article/334498
6. Be yourself
If you've read the introduction, you'll see that I already mentioned the problem of people acting like other people and not showing their true personality.
Well, when you try to act like another person and copy what they do & say, how is that setting yourself apart from them? In fact, it's just making you blend in more.
So, if you want to stand out, you have to be yourself.
Your time is limited, so don't waste it living someone else's life.

Steve Jobs
If you desire to make a difference in the world, you must be different from the world.

Elaine S. Dalton
7. Stay fit – physically & mentally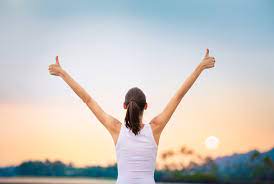 Most teens out there are eating chips right now and watching TV instead of getting some exercise or doing something that will help them improve.
Just by doing a quick workout or a quick journaling session, you are already setting yourself apart from the competition, as well as improving yourself and becoming the best version of yourself.
By being physically and mentally fit, you can go after your goals and crush your obstacles, while others stop or haven't even started.
So, be sure to:
Get sufficient sleep
Exercise +30 minutes a day
Take breaks
Eat healthy food
Take time for yourself to loosen up by reading, talking, or whatever you feel like doing!
8. Build your personal brand
This is a pretty interesting one because you may think this relates to business. I thought that it did, too.
However, I realized that you don't need to manage a business to build your "personal brand."
Your personal brand is who you are and what makes you who you are.
Your personal brand is made up of a distinctive combination of experiences, skills, values, and attitudes that make you unique and differentiate you from other professionals in your space. Simply put, personal branding is you. It's the "cover" by which people will judge the book (you).

https://www.vault.com/blogs/career-readiness/how-to-build-your-personal-brand-and-why-it-s-so-important
Now, this can be done in multiple ways. Here are some ways I'm hoping to do as well:
Update your LinkedIn to make it current and more professional
Modify your social media accounts to make it more personal to you
Build a website about you!
9. Manage your time wisely
If you want to set yourself apart from others, manage your time wisely. There are millions of people out there who waste their time doing nothing beneficial. But, this doesn't lead to anything good in the future.
Everyone has the same 24 hours in a day. But, what you do with it can either make you stand out or become like everyone else.
Check out this blog on time management for teens in 2021!
10. Learn from every experience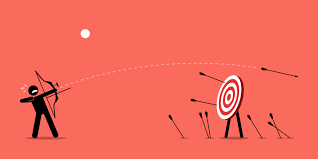 If you really want to stand out, you must do this one thing: keep learning. Education is truly the key to unlocking doors at work, making you a more intelligent worker, more self sufficient, and more capable of getting ahead.

Learn from every experience, both the good ones and the bad ones. Good experiences can teach you what to keep doing at work and inform you about your strengths. But bad experiences or failures shouldn't be ignored, because they can powerful lessons about how you could improve or do things differently in the future.

If you have the ability to take a step back and learn from every experience, you'll set yourself apart from the pack of people who aren't improving and keep making the same mistakes over and over!

https://www.entrepreneur.com/article/334498
The Takeaway:
Standing out from the competition is not an easy feat. In order for people to see you, you must make yourself visible. In order for people to choose you, you must make yourself worthy.
With people surrounding you to your left, right, front, back, and every possible angle, how do you stand out from them, from the competition? First, it takes the acceptance to know that you need to improve in order to do that. And congratulations, you've already completed that by clicking on this blog. Not all teenagers are willing to work for them to stand out from the competition, so you're already ahead of the game.
Now, it's time to hustle. As a recap, here are the 10 steps to make yourself stand out from the competition:
Find your edge
Have clear cut goals
Strengthen your weaknesses
Put 100% into your work
Be transparent
Be unique
Stay fit – physically and mentally
Build your personal brand
Manage your time wisely
Learn from every experience
This list above is just 10 tips to help you, but what really is a game-changer is your mindset. Always, always focus on keeping your mindset your #1 supporter. These 10 tips will surely help, IF you put in the work to follow them. The choice is up to you.
If you're interested in business, I highly recommend checking out this book: 10 Ways to Stand Out From the Crowd: How to Out-Think and Out-Perform the Competition. Along with this, check out this other business-related resource: 3 Ways To Deal With Business Competition.
There are 7.8 billion people in the world, what are you going to do next to stand out? Let me know in the comments!
When I was searching on Google for resources to help me write this article, most of the links were for business competition and setting your business apart. I truly believe that setting yourself apart from competition IN LIFE is super crucial, so I hoped this article inspired you to take action!
Thanks for reading!
Next Steps
If you enjoyed this post, please make sure to comment your thoughts below and share it on social media!
Check out more content for:
Use this link to sign up for a brokerage account on WeBull and get TWO FREE STOCKS valued up to $1400 when you fund your account!
Learn how I was able to make $1,000/month as a teenager and quit my job by freelancing on Fiverr!
Join The Group Of Teens Dedicated To Achieving Financial Freedom
Disclaimer: Some of the links used on this site are affiliate links. At no additional cost to you, we receive a commission each time you purchase something through our link. It helps us cover the costs of running this blog. We only recommend the best products available.
Disclaimer: We are not experts or certified financial advisers. Our advice for you based on what has worked and continues to work for us. If financial problems occur we are not responsible for them and advise that you speak to a professional. That being said, we believe wholeheartedly that the advice we give to you will help your financial situation greatly.