How to Save for College in High School in 2022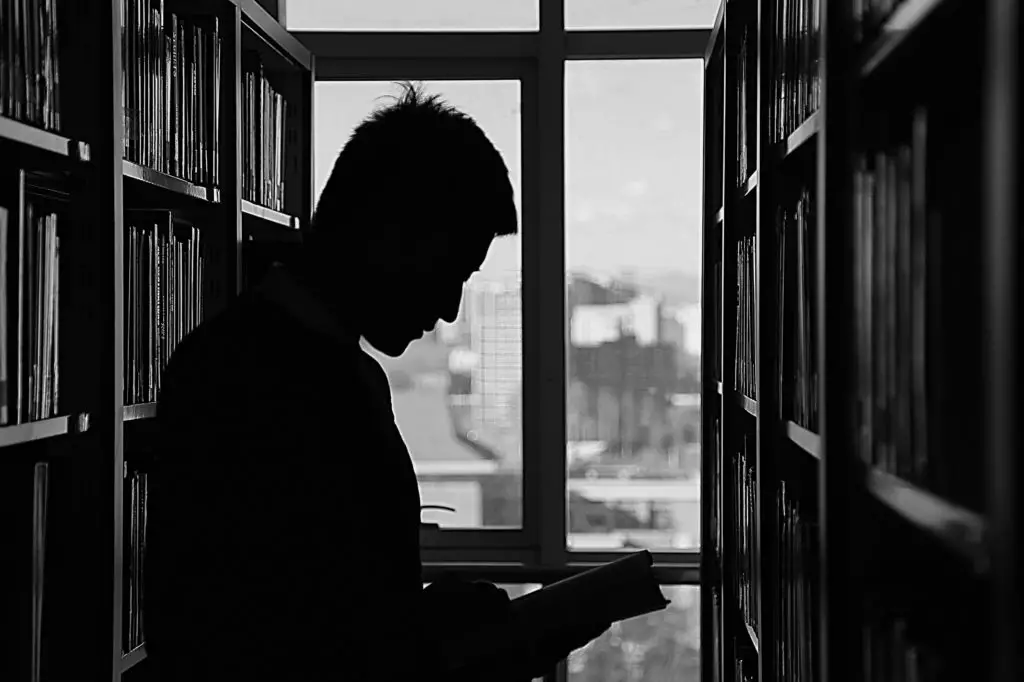 A Teenager's Guide: Saving Before College
Welcome to How to Save for College in High School!
At the rate of inflation today upon college expenses like tuition, fees, and room and board, there is no better time to start saving for money as a teenager. It is better to save now, rather than just meander through your high school years without having any savings at all.
This applies to adults too. If you or your child plan to go to college, consider your financial status before making any final decisions.
"On average, tuition tends to increase about 8% per year. An 8% college inflation rate means that the cost of college doubles every nine years."

FinAid
As a teen or parent, ask yourself these questions: "How will I pay for college?" or "Will I be able to withstand the future inflation rate to let _______ (me or so and so) go to college?"
"Americans owed about $1.5 trillion in student loans at the end of March 2019, more than two times what they owed a decade earlier."

PewResearchCenter
For the whole lot of us, college is not cheap. The importance of saving is crucial now. The earlier you save for college, the more secure your financial future will be.
To start us off, I want to address a little disclaimer; I am no expert or professional. I am only discussing my views and takes on this subject.
Dear teenagers,
Before taking action and going all in to start your savings, you should always first seek guidance from the adults in your life. They for one, tend to have more experience. Constantly search for their feedback and adhere to their knowledge so you learn to avoid their mistakes.
Do not hesitate to ask your parents or guardian about these topics. It is important to open up to them, especially during the college application process. Communication and transparency are key.
Keep in mind that you need to ask them whether or not if they had set aside money for you. As you come closer to adulthood, the more you need to expose yourself to these financial discussions.
Without further ado, here are some ways on how you can save for college as a high schooler.
Having a Savings Goal and Plan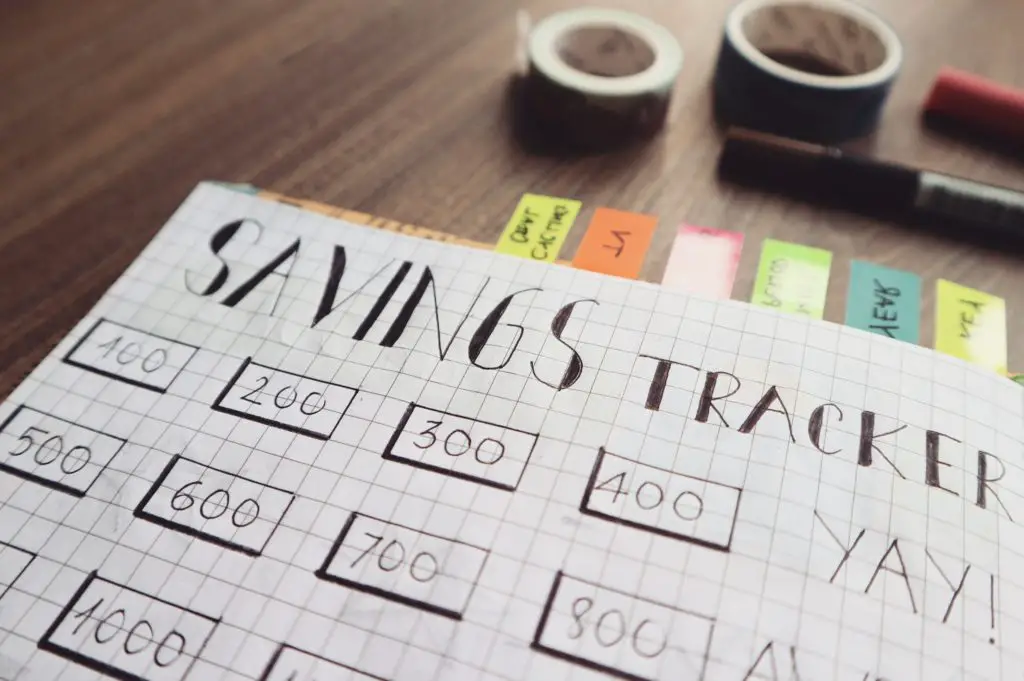 The first step is to know how much money you need to save for the cost of attendance each school year or the total predicted amount of money needed in 2 to 4 years. Gaining awareness and clarity on how much you need to save for college can enforce the habit of disciplinary saving.
Although, always make sure you calculate your savings goals based on the average inflation rate per year.
Here is a case study: for example, say you got accepted at the University of Washington as a resident, meaning that you got accepted in-state.
You decided that you wanted to live on and off-campus and the total cost of attendance annually according to the year 2018-2019 is $27,638.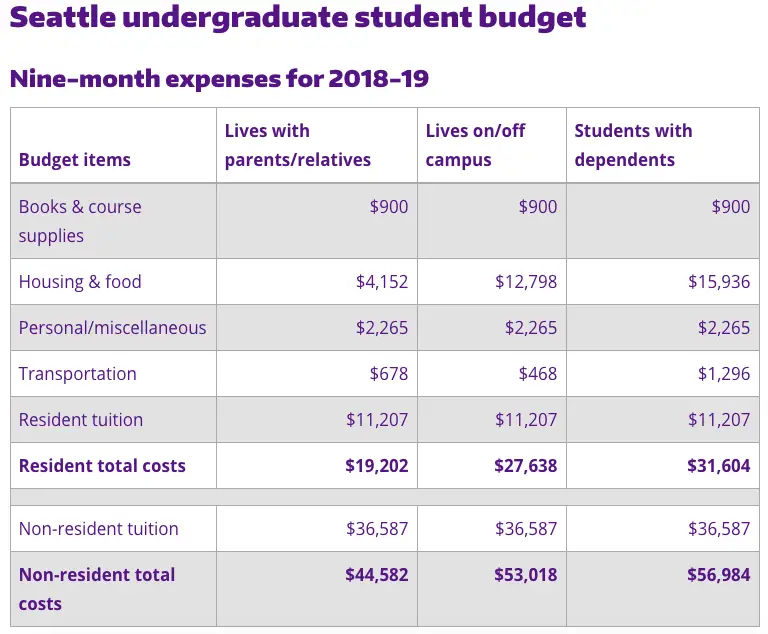 Remember you have to consider the lifestyle that you will have to live by too. There are factors like food, transportation, and hanging out with friends that are contributors to your annual expenses.
How will you manage all of that?
Ask yourself, "how will I budget my savings and expenses?"
Will this be done weekly, monthly, and/or annually? Maybe through quarters or semesters? Either way, these little details do count.
Clarity and awareness are two powerful motivators. Utilize and enforce the tactic of planning ahead and with an action plan in mind.
The reason why a lot of people are not saving enough is that they lack planning. Setting goals or shifting your mind with direction will push you to take action.
It will give awareness of how far ahead or behind you are in your financial status. Planning will set your course of action.
Make a timeline of how much money you need to acquire during your college years. I would suggest creating a spreadsheet more dedicated to your savings and expenses.
The overall importance of having a savings goal and plan is to get into the specifics, which in turn, gives you the security to take calculated action.
The more detail-oriented and organized you are, the more likely you will follow through with less stress down the road.
Pick Financially Friendly Schools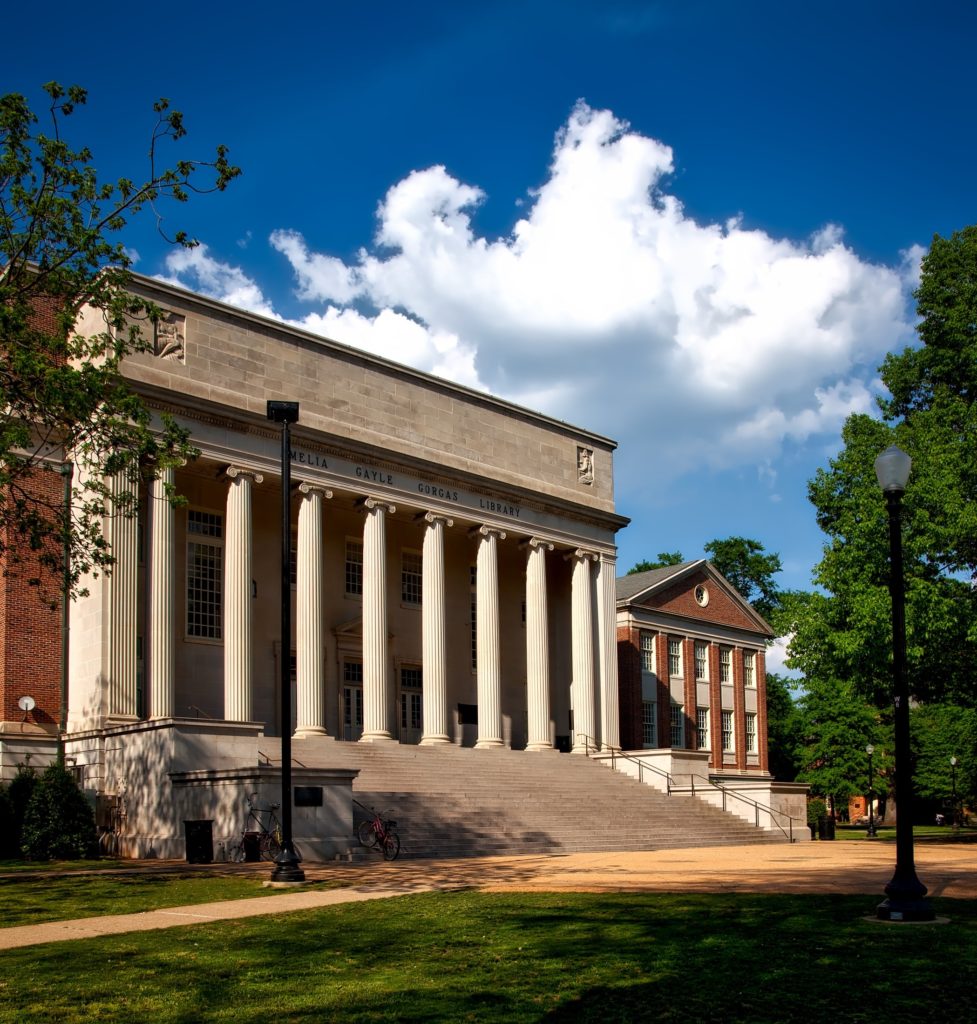 If your motives are to finish school with less student loan debt, then I recommend this tip the most. Consider multiple times the reasons why you want to pick the colleges of your choice.
Is it because of a program that they offer for your intended major/minor or maybe because the campus was appealing? Is it your dream school?
Are your reasons for these colleges really worth the money?
Take a closer look is all I ask.
Let's say that you are attending a university with an intended major for the sciences. This university averages about $50,000 in cost of attendance per year. Four years later, you racked up $200,000 of student loan debt.
What do you do then? For a long time, you will be drowning in that debt until you pay it off. So what if you attended a community college in which the cost of attendance is about $10,000 per year?
In the time of two years, you accumulated $20,000 in debt for attending community college. You then transfer to the university for two more years. Thus, only racking up $120,000 of student loan debt.
This is just one option. Again, there is no shame in attending community college first and then transferring to a university to finish your bachelor's. All in all, you save yourself a huge amount of money.
As a highschooler, think wisely about where you want to go. Do not just pick a college based on the brand name or peer pressure because, in the long run, you do not want to be in hundreds of thousands of debt.
Choose very carefully. Do not just rack up debt because the school is pretty.
Earn College Credits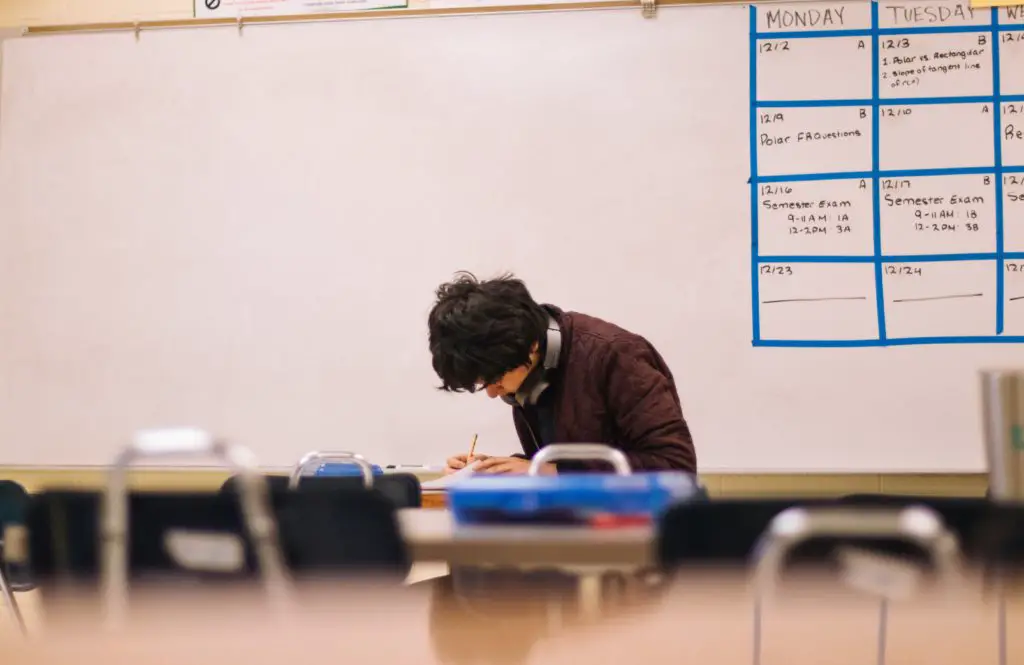 Depending upon your high school, it is always a great idea to consider the classes in which allow you to earn some credits in college.
For example in my high school, they offer both IB (International Baccalaureate) and because I am in the state of Washington, the running start program.
On the other hand, another high school might only offer AP classes. Some school districts may even offer dual enrollment.
I have heard of many ways to earn college credits while also working towards getting your high school diploma.
In my high school, there is also the option of taking courses in other universities that offer online and apply that into our transcripts.
I have heard that you can take tests such as CLEP to earn credits by studying a course subject and taking a test to prove your knowledge.
Collectively, do not be afraid to invest in college course material now as a high schooler rather than taking classes in the college that costs so much more.
I do not know a lot in these situations, but I do know from the perspective of a running start student. This means I take classes that work towards my AA degree and also my high school degree. My goals are to finish my AA and transfer to a university for the remaining two years.
This not only puts me ahead of my expected graduation, but it also saves me a lot of money.
Apply for Scholarships & Grants
Applying for scholarships and grants are terrific part-time jobs.
Imagine writing 40 essays and you won 5 scholarships. Of those scholarships, the average amount is $1,000 each. You just earned $5,000 to save for your college tuition.
Can't find a part-time job as a teenager? Well, utilize applying for scholarships.
Other ways to get free money are through your grades and/or gifts. You can get merits based on your academic performance, which you prove that by maintaining a high GPA.
Another option is through athletic scholarships. Prove talent in an area, and you might even get a full-ride scholarship!
There are multiple scholarships out there available online and in-person if only you sought out for them.
As a high schooler, do take advantage of the free money that is given to students. The gist of it is: you just have to take the initiative.
Start Earning Income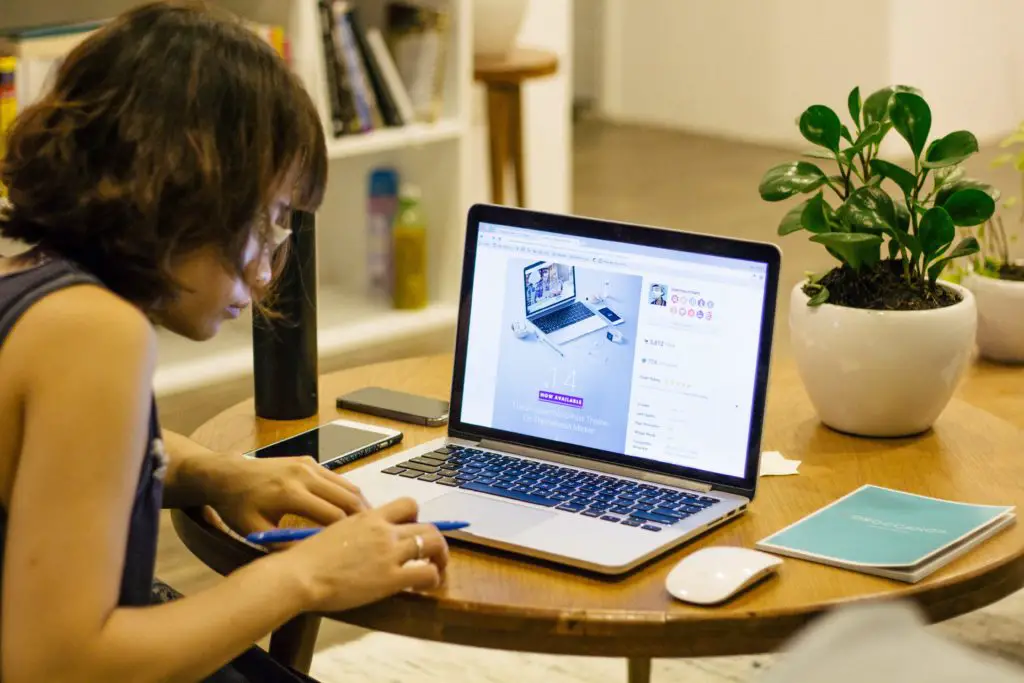 Start earning income! There is no better way to earn money than working for it. This can be done by getting a part-time job as a high schooler, starting your own business, or even doing some freelancing.
The purpose as we get older is to sustain a living. As you prepare for adulthood and become a contributor to society, this a perfect chance for you to earn some money and gain experience.
This, in turn, is extra cash that you contribute to your savings or spendings.
In the state of Washington in 2019, the minimum wage was $12.00 per hour. Imagine working 20 hours per week. Annually, you are taking about $12,480 without the consideration of taxes. Which, by the way, is not too bad for a teenager.
Although a difficulty upon taking on such an endeavor is finding a balance of that and school. As a teenager, consider both your academic life and work life.
Utilize FAFSA
Do not hesitate to apply for FAFSA or otherwise known as Free Application for Federal Student Aid. By completing and submitting a FAFSA form, you are applying for federal student aid. These include federal grants, work-study, and loans (FAFSA).
Your FAFSA information determines your eligibility for state and school aid (FAFSA).
This is free money from the federal government!
"Nearly all students who apply qualify for some form of federal financial aid."

U.S. News
Furthermore, take a look at your EFC. The amount of FAFSA money you receive is based on factors like the age of the oldest parent, the number of kids in your family who go to college, family size, and the income and assets of both parents and the student (Road2College).
They take a peek things like your W2 form, the amount of money you have in stocks, banks, and your 529 accounts.
There are ways to lower your EFC so you can be more eligible for federal aid money, however, you have to be more financially savvy. I recommend consulting with a financial advisor.
Sell Your Stuff
This on it by itself is self-explanatory.
Got some stuff you don't need?
Sell it!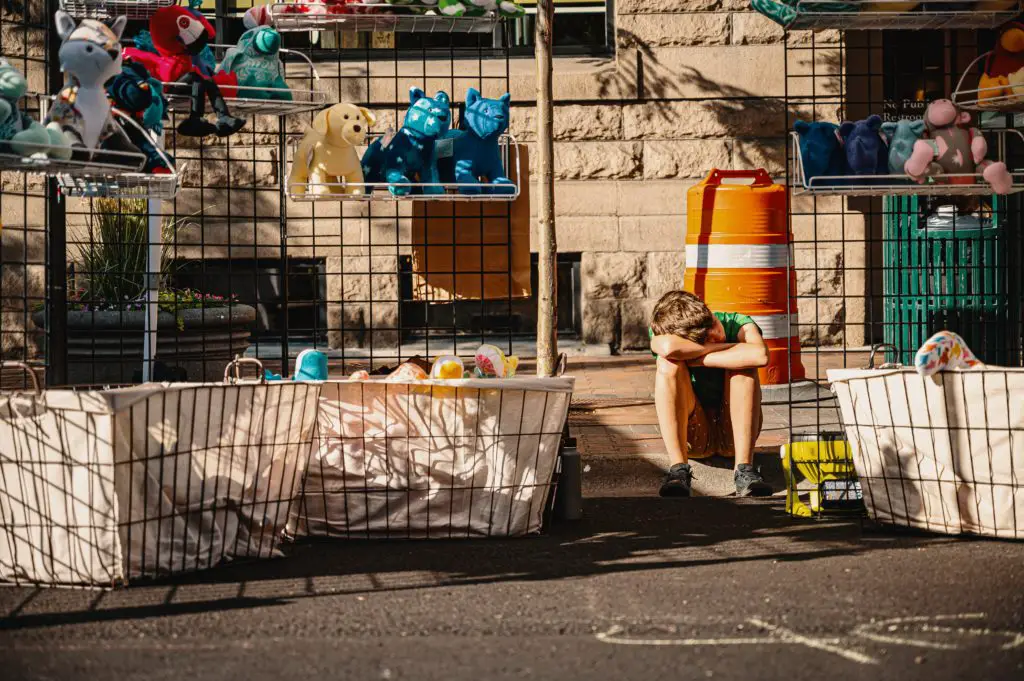 Lower Your Expenses
Cut down expenses on things that are not necessary and you can live without. Maybe instead of buying a Starbucks coffee four times a week, you can lessen it down to one.
The point here is to shift your priorities without completely compromising your lifestyle. I am not saying to eliminate the spendings on stuff you enjoy buying but… do change some of that focus into saving.
Open a Savings Account or Get a Piggy Bank
There are many savings or investment accounts out there that you can store your money in. Some accounts are purposed for emergency funds, investments like stocks, education or maybe even retirement.
If you are looking for a savings account, you need to cautious about every single detail. Make sure to look at the interest rate in which your money grows. Remember that the average rate of inflation upon college costs are doubling every 9 years.
Plus keep in mind that among other accounts, there are fees. Maybe your account has an interest rate of 9%, but the fees take a whopping 4%. So the net of your money is 5% interest rate.
Essentially, you must keep up with that rate of inflation. I would not advise saving your money in the bank if the interest rate is a mere 1%. Although if you want that security from the market's ups and downs, go ahead.
Even if you can't open a savings account as a teenager, you can go to the traditional route to getting a piggy bank… just something to store money in (lol).
Overview
It does not matter if you are behind on your savings or not, you can still save and earn money for college. It is important to take action. Here are the tips that are covered in this article:
Have a savings goal and plan
Pick financially friendly schools
Earn college credits
Apply for scholarships and grants
Start earning income
Utilize FAFSA
Sell your stuff
Lower your expenses
Open a savings account or get a piggy bank
Also, parents, if you're reading this, I highly reccomend reading: LAUNCH: How to Get Your Kids Through College Debt-Free and Into Jobs They Love Afterward.
Author's Note
If you're still here, thanks for reading! I would like to know your thoughts on either this article or this topic. I am nowhere near perfect and I am more than happy for constructive criticism and comments. Feel free to reach me through this blog's contact page if you have any questions!
Next Steps
If you enjoyed this post, please make sure to comment your thoughts below and share it on social media!
Check out more content for:
Use this link to sign up for a brokerage account on WeBull and get TWO FREE STOCKS valued up to $1400 when you fund your account!
Learn how I was able to make $1,000/month as a teenager and quit my job by freelancing on Fiverr!
Join The Group Of Teens Dedicated To Achieving Financial Freedom
Disclaimer: Some of the links used on this site are affiliate links. At no additional cost to you, we receive a commission each time you purchase something through our link. It helps us cover the costs of running this blog. We only recommend the best products available.
Disclaimer: We are not experts or certified financial advisers. Our advice for you based on what has worked and continues to work for us. If financial problems occur we are not responsible for them and advise that you speak to a professional. That being said, we believe wholeheartedly that the advice we give to you will help your financial situation greatly.