How to Motivate Yourself to Work Hard as a Teenager in 2022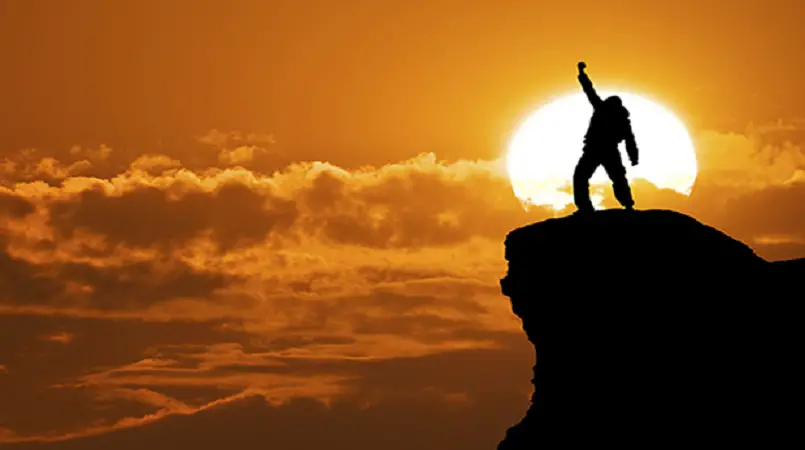 Welcome to this blog about how to motivate yourself to work hard as a teenager in 2022!
It's 10 p.m and you have a 5-page essay due in exactly 2 hours. One part of your mind is shouting at you to start writing, becuase otherwise, you won't complete it in time. However, the other part of your mind can't find the motivation to start. So, what do you do now? Well, you can't go back in time and read this article to find the motivation to do the work, but you can continue reading to ensure that this situation doesn't occur again.
We all have those days when we know we have to work, but not even a sugary food or large cup of coffee can make us start. Just staring at a blank document, we just sit there wishing for it to be filled with magical words that would get us a good grade or review. However, sitting there uninspired and unmotivated, is not going to do the trick.
Yes, motivating yourself to work is hard. Every single time I try to sit down and start writing a blog, I can't seem to find the motivation to start on a single sentence. Even today, as I am writing this very article right now, I only started after 10 minutes of procrastination and doing nothing. However, I recently realized that it's not the amount of work that is stopping us from getting it done, it's our mindset.
Self-motivation is one of the main things that distinguishes successful and productive people from everyone else. Productive people are able to motivate themselves to work hard, which leads them to be successful in all aspects of life. Motivation is something that should be personal and unique to you, but it is always helpful to get advice from other resources.
It's not just about getting the job done, it's also about feeling good about the work you completed. If you just copied an essay from a website and turned it in, that's not getting the job done. And, in order to do so, you must start with your mindset. What is stopping you from doing the work, and what can you do to prevent that from stopping you in the future? I can't answer the first question for you, as that is entirely up to what you believe, but here are 10 ways to change your mindset and motivate yourself to work hard:
1. Don't think about it as hard work
There is only one way for me to motivate myself to work hard: I don't think about it as hard work. I think about it as part of making myself into who I want to be. Once I've made the choice to do something, I try not to think so much about how difficult or frustrating or impossible that might be; I just think about how good it must feel to be that, or how proud I might be to have done that. Make hard look easy.

Marie Stein
Thinking that a task is going to be hard or difficult is only going to hold you back from starting and completing it. Instead of thinking about how hard or how much time it is going to take, think about what you will gain from it, like the knowledge or skill that will come out of doing the task. Think about how relieved you will be when it's over and how it will help you grow and become the person you want to be.
2. Design goals, not chores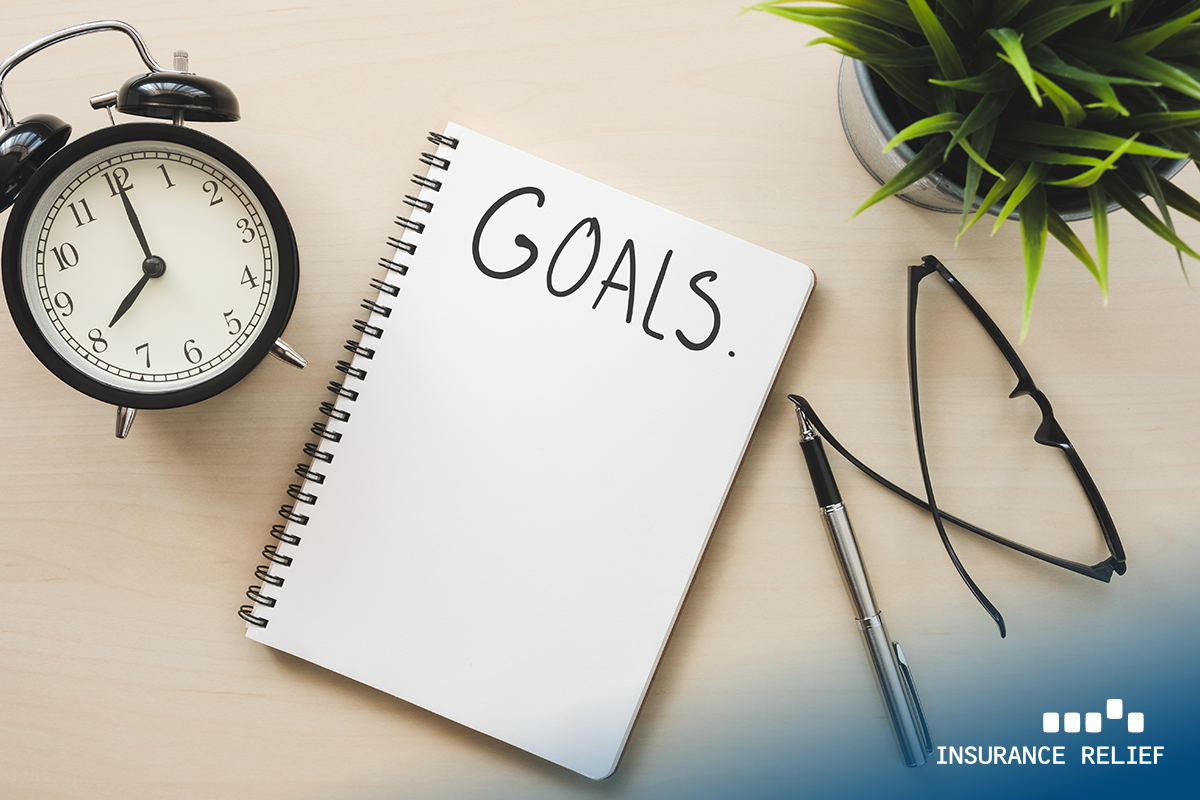 Whenever I think of a chore or a task, the first thing that pops up in my head is "Not again." However, if I think of a goal, I immediately visualize myself working hard, improving, and achieving it. I'm sure that the same goes for all of you reading this. This is why whenever you work, always think of the goals you have to accomplish, not the chores you have to cross off your list. For example, if you want to make a habit of working out, your goal should be to get some physical movement for at least 30 minutes each day. Goals are scientifically proven to help you improve, and I'm sure they will also help you be motivated to keep hustling!
3. Break it down
Every week when I write a blog, I break the process down into 4 different parts:
1st day: Introduction
2nd day: First 5 bullet points
3rd day: Last 5 bullet points
4th day: The takeaway
This helps me not get burned down and exhausted from all the writing. Breaking your work down into different steps and taking it one bit at a time will significantly boost your motivation. Think about it: Instead of writing 2,000+ words, I only have to do the introduction. In my head, my mind goes "Hell yeah, I can totally do that." However, if it was the whole blog in one day, I would probably not even start on a single sentence.
By breaking your work down into different steps, you will feel like you're making progress and get a sense of accomplishment when you complete each small goal!
4. Stop caring about things that don't matter
Have you ever been just about to start your work when something so small stopped you from being productive for the next few hours? Well, that happened to me too many times. If you want to be motivated to start working, you have to stop caring about all the trivial things that don't matter. Doing things that don't matter will cost you a ton of mental energy, and you will be more motivated and to work on goals that are meaningful and actually make a difference. All you have to do is look at your to-do list and cross of things that you don't care about.
5. Remember your "why"
Nothing is more motivating than reminding yourself why you are doing something in the first place. As for me, the reason why I write blogs is to stay productive, learn and improve, and help you guys do the same. Oftentimes, we forgot about why we started and get blinded by the amount of work we have to do. But, remember, nothing in life ever comes easy, and you have to work hard to get what you want. And, it is always helpful to remain in touch with what inspires you so you can do the job with even more passion and excitement!
6. Find inspiration in yourself and others
"You are the average of the five people you spend the most time with" – Jim Rohn
One of the easiest ways to motivate yourself to work hard is by getting that motivation from others. If you spend time with people who have a negative mindset and are always complaining, there is a very high chance you could become one of them. Instead, look at positive people who are self-motivated and work hard to get what they want, and follow their influence.
Now, just like how others' actions can influence yours, your actions can do the same. Not only will that help others, you will help yourself by improving your mindset on your tasks. Be positive and always find the good in hard things!
7. Convince yourself you want to do it
One of the easiest things you can do to motivate yourself is to think of the work you're about to do as not being so hard, after all. Quora user Marie Stein does this by focusing not on how difficult it will be to achieve her goals but on how good she will feel about her work once it is done. "Make hard look easy," Stein writes. "I like that challenge. I like being the kind of person who is capable of that."

https://www.businessinsider.com/how-to-motivate-yourself-to-work-harder-2014-10
Do whatever it takes to convince your brain that you want to do the job. Whether it is treating yourself afterwards, visualizing yourself in the future, or just being disciplined, get to it and don't let anything stop you!
8. Stay focused
It's obviously going to be difficult to motivate yourself to stay on task if you can't focus and concentrate on what you are doing. If your phone is within reach, then you will be motivated to pick up your phone instead of finish what you're supposed to be doing. When I started putting my phone away in my drawer whenever I started working, I found it much, much easier to focus and continue working. Limit your distractions around you so that you can focus on your work, and nothing else.
Check out my blog on how to improve your focus and concentration in 2021!
9. Just start
Instead of first finding the motivation to start on something, just do it! The motivation will come. It may seem trite, but it works (depending on your mindset.) Many times, I don't have the motivation to start writing a blog, but when I just start writing one sentence, it gives me the motivation and momentum to continue writing. As soon as you realize that something needs to be done, just start working on it without giving it a second thought. Suppress all the thoughts that are debating whether you should start working or go watch TV or random videos.
10. Celebrate success
Everything is always better with a reward or celebration. It could be just the pleasure or relief of getting something done, or a treat that you love. Every small thing you do is progress towards your goal, or in other words, every step you take is a win! Start acknowledging all the good you are doing by celebrating your success. It can be challenging to stay on top of things if there's no reward in sight. It is also important to set effective goals. For example, if your goal is to be healthier and you treat yourself with a huge tub of ice cream, this is not helping you long-term. In total, celebrating your wins effectively will motivate and encourage you to keep hustling and help you see how brilliant you are.
The Takeaway
Self-motivation is one of the hardest skills to learn, but it's critical to your success. So, if you're ever feeling uninspired or unmotivated, refer back to one or more of these tips below:
Don't think about it as hard work
Design goals, not chores
Break it down
Stop caring about things that don't matter
Remember your "why"
Find inspiration in yourself and others
Convince yourself you want to do it
Stay focused
Just start
Celebrate success
If you are interested in taking the next step and taking control of your life and achieving your biggest dreams, I highly recommend reading the book, "Think Like a Warrior: The Five Inner Beliefs That Make You Unstoppable (Sports for the Soul) (Volume 1)." And also, be sure to watch this video on motivating yourself to work harder no matter your mind.
Now that you finished this article and know exactly what to do, what are you waiting for? If your plan was to do something unnecessary and unproductive after this and then get started on your work later, I would suggest that you reread the article. I'm on the same journey as you to work harder and be motivated, and while it seems hard and this difficult right now, we have to at least make an effort. As we continue to work hard and grind, it won't get easier, but we will get more mentally stronger.
Start now by making a list of all the things you have to do, and complete them one by one. Before you know it, all your tasks will be complete and you will be relieved. All you have to do is START!
I hope this blog inspired and *motivated* you to work hard to become the person you want to be in the future. Good luck, and remember, I'm on the same journey as well! If you have any questions or comments, don't hesitate to type them below.
Next Steps
If you enjoyed this post, please make sure to comment your thoughts below and share it on social media!
Check out more content for:
Use this link to sign up for a brokerage account on WeBull and get TWO FREE STOCKS valued up to $1400 when you fund your account!
Learn how I was able to make $1,000/month as a teenager and quit my job by freelancing on Fiverr!
Join The Group Of Teens Dedicated To Achieving Financial Freedom
Disclaimer: Some of the links used on this site are affiliate links. At no additional cost to you, we receive a commission each time you purchase something through our link. It helps us cover the costs of running this blog. We only recommend the best products available.
Disclaimer: We are not experts or certified financial advisers. Our advice for you based on what has worked and continues to work for us. If financial problems occur we are not responsible for them and advise that you speak to a professional. That being said, we believe wholeheartedly that the advice we give to you will help your financial situation greatly.