How to Find your Passion in 2021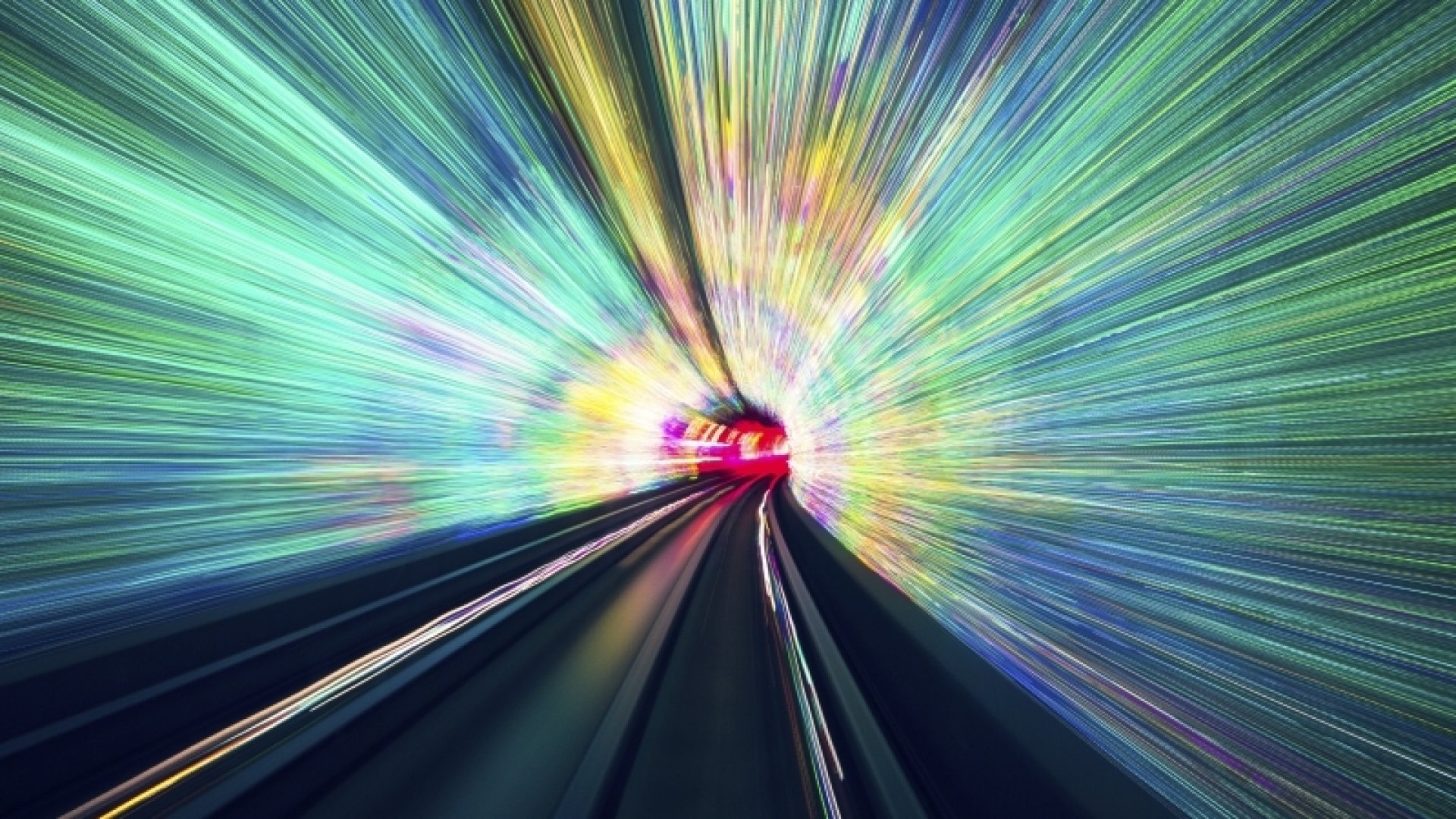 Welcome to this post about how to find your passion!
When you feel passionate about your work, there is no great difference between the way you feel on Monday morning and the way you feel on Saturday morning." – Larry Smith
Health and fitness. Mindfulness and peace. Creativity and exploration. Learning and growing. Money and finances. Some people are passionate about organization and structure, while others have a passion for imagination and vision. Everyone has their own passion, their own source of happiness that comes from working on what they love. As soon as one discovers their passion and finds out what they truly love doing, that realization could transform his/her life for the better!
Imagine waking up on a Monday morning to the sound of a dull alarm at 6 a.m. You snooze the alarm, not because of the tiredness you're feeling, but because of the lack of motivation to start the day. Eventually, you reluctantly rise off the bed and stand on your own two feet. You start your morning routine, only to realize that what comes after is a downfall. Your work. Attending the meetings with no passion, working on tasks with no willingness to do so, and moving on with no motivation. The reason behind all of this is because there is no passion for the work you do.
Now, imagine waking up on a Monday morning at the same time and with the same alarm. However, this time, you don't snooze the alarm and go back to sleep; you immediately pull yourself out of the covers and jump out of the bed. Eager to start the day, you immediately get ready and complete your morning ritual. When that's complete, a smile is displayed on your face, showing your excitement to get on with your daily work and tasks. You happily do all your work, pay attention to all the meetings, and are motivated to go on with the remaining tasks!
You may be wondering what difference there is that made you demotivated one time and excited the other. But, that difference did not come from any detail in the story; it came from your mind. That difference was passion. As obvious as it is, "you" in the first story were not passionate about your work but were the exact opposite in the second. Because of passion, your whole personality, attitude, and mentality improved.
This post is all about how to find your passion, so that the days in your life don't end up being like the first story but very similar to the second one! Read on below!
1. Have an open mind
If you went into a restaurant with the strong opinion—"I'm not hungry. There'll be nothing here I want to eat. I don't want to be here"—the menu isn't going to look appealing. You won't explore it with due time or attention, and it's unlikely you'll find food you'll enjoy eating.

The same principle applies to passion-seeking. If you're convinced that finding your passion is hard, or that it's not going to happen for you, you'll remain closed to possibilities. You'll block the little nudges, pulls, and signals that guide us all. After all, how can you expect to find fulfilling work if you don't believe it exists?

Choose to adopt the perspective that you can do what you love with your life. One of the best ways to strengthen this point of view is to surround yourself with people who are living examples.

How many of your friends and family are following their passions? If it's not many, it might be time to expand your circle; associate with—and be inspired by—men and women who are inspired by their work.

www.themuse.com
2. Get out of your comfort zone
You have to try new things and explore different areas in order to find out what you really like. If you don't discover new things, you won't truly discover what you find exciting and brilliant- unless, however, you already discovered that for yourself. Think about it like this- Imagine yourself in the future having a wonderful job of being a teacher. This happened because you got out of your comfort zone and tried something new at a volunteering center. If you hadn't gotten out of your comfort to volunteer, it may have taken years to discover your passion- teaching and helping others.
Staying in the comfort zone is fine, but you won't learn anything and gain any new experience- which is a significant part of life.
3. Look for high points in your day

There might be a certain day of the week or time of the day you look forward to for some reason. Maybe it's a specific meeting, task or time you have set aside. You might also notice certain surprises or unexpected times that end up being the best part of your day. Pay attention to both seemingly significant and insignificant things that you would consider to be the peak of your day.

While many of these high points may happen during work, you may notice that your high points occur outside the workplace in the time you have for yourself, friends and family. Taking note of where and with whom your high points take place will bring you one step closer to knowing whether your passions are related to career or other parts of life.

www.indeed.com
4. Pay attention to what you spend your time and money on

Take a look around you. What books and magazines are lying around on your table? How about movies and T.V. shows that are appearing on "watch again?" What items are appearing on your amazon purchases and store receipts? These things may seem insignificant to you, but they actually determine a lot about who you are.
Not only this, but what do you do in your free time? Is there any activity that brings you a lot of joy? Without you knowing it, these things can give away a lot about who you truly are. And, instead of ignoring, use it as your advantage to discover yourself.
By noticing these things, you may be able to determine a certain pattern or theme around your interests. With this, you may be able to discover what you are passionate about!
5. Think about your strengths

Everyone has their own strengths and weaknesses, whether they realize it or not. Some may be good at creativity, while others may be skilled in analytical thinking. Some may be athletic and sporty, while others are clever and sharp-witted. Whatever your strength is, don't ignore it, as it can lead to the greatest discovery of your life- finding your passion.
"Taking time to identify both your soft and hard skills can help you understand things you've spent enough time and resources to develop a talent. Alternatively, you might have a natural skill that makes you feel confident and motivated when completing certain tasks." (https://www.indeed.com)
6. Examine the details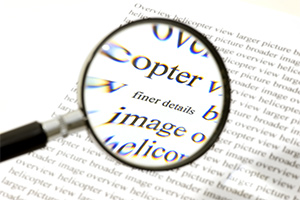 "As you explore the things that naturally draw your attention in day-to-day life, you might also take time to consider what exactly about those things you are passionate about. For example, you might find that the peak of your day is volunteering by teaching adult night classes. What about doing this activity makes you happy? It could be:
Teaching
Spending time with a certain subject
Being a leader in a community
Helping others
Deeply exploring these factors can take time, but will help you identify exactly what motivates you. Doing this can help you find specific job opportunities that cater to your interests." (indeed.com)
There are discoveries within every small action you take, however, most don't realize it unless there is an effect that comes after. However, by noticing small things about your daily actions and routines, you can get to know a lot about yourself.
7. Look for the umbrella

When you look at all the ingredients that matter to you, they might at first seem entirely disconnected. Let's say you love French, drinking coffee, playing with words, analyzing and categorizing, and being a leader within a community. How could you construct a career from these? It'd be like peering into your cupboard and seeing cocoa powder, tofu, and carrots and wondering: How could I possibly make something delicious that includes all of these? This is the time to look beyond the ingredients and seek an umbrella; something that all of these ingredients can fit beneath.

themuse.com
It may seem like the meal you had for breakfast today and the show you're going to binge-watch late afternoon have nothing to do in common; but again, even eggs and chocolate don't relate. However, both are ingredients of a delicious chocolate cake!
8. Don't be afraid

Fear holds you back from accomplishing the things in life that make you soar and feel like you're on the top of the one. It holds you back from achieving your dreams, being happy and successful, and more importantly, finding your passion.
You only have one life. Are you really going to let fear take out the excitement of life- finding your passion? If you're afraid to take on something totally new, start slowly. See if you like it, and if you do, continue with it. If you don't, try something else!
There is no harm in trying new things, so really, there is no harm in discovering your passion. In order to truly find out what you're made for, you'll need to explore and discover new areas and topics you are not familiar with. And, fear should not hold you back from doing that.
9. Don't get discouraged

If you remember what you were like during school, you may have even remembered what you felt. If you ever got a bad grade on a subject, you used to think, "I'll never understand it. I might as well quit now." However, that is a fixed mindset, and certainly not helpful to your future.
By getting discouraged over a bad grade or even bad feedback, your brain immediately shuts down options that could have been the journey of your life. If you got a C on one math test, that doesn't make you bad at math. It only means that you need more practice. So, don't get discouraged by negative feedback, instead, use that feedback to work and improve on yourself. Who knows, you could have been a great mathematician!
10. Never give up

Can't find your passion at first? Give up after a few days and you're sure to fail. Keep trying, for months on end if necessary, and you'll find it eventually.

Thought you found your passion but you got tired of it? No problem! Start over again and find a new passion. There may be more than one passion in your lifetime, so explore all the possibilities.

Found your passion but haven't been successful making a living at it? Don't give up. Keep trying, and try again, until you succeed. Success doesn't come easy, so giving up early is a sure way to fail. Keep trying, and you'll get there.

lifehack.org
The Takeaway
Passion is not something that will come automatically once you reach a certain age. It takes patience, open-mindedness, and a positive mindset to discover your purpose in life. Are you meant to be an artist and express your emotions through creative ways or are you more analytical and strategic? Hopefully, this blog led you one step close to finding out who you truly are.
As a recap, in order to help find your passion, you should:
Have an open mind
Get out of your comfort zone
Look for high points in your day
Pay attention to what you spend your time and money on
Think about your strengths
Examine the details
Look for the umbrella
Don't be afraid
Don't get discouraged
Never give up
Of course, this does not ensure that you are going to find your passion immediately. Keep exploring new things and keep doing the things you love to do! And once you find your passion, don't expect an easy road to success. You have to be willing to make sacrifices and fight for it. The future will not be all smiles and happiness, but it will be one worth working for.
For more awesome advice, I highly recommend this book: Designing your Life: How to Build a Well-Lived, Joyful Life. And for a quick video, watch this TED on how to find your passion and make it your job!
The beauty of your passion is not having one, but what you do to discover it and what you turn your passion into! Good luck with discovering your passion, and I wish you all the best for this discovery!
Next Steps
If you enjoyed this post, please make sure to comment your thoughts below and share it on social media!
Check out more content for:
Use this link to sign up for a brokerage account on WeBull and get TWO FREE STOCKS valued up to $1400 when you fund your account!
Learn how I was able to make $1,000/month as a teenager and quit my job by freelancing on Fiverr!
Join The Group Of Teens Dedicated To Achieving Financial Freedom
Disclaimer: Some of the links used on this site are affiliate links. At no additional cost to you, we receive a commission each time you purchase something through our link. It helps us cover the costs of running this blog. We only recommend the best products available.
Disclaimer: We are not experts or certified financial advisers. Our advice for you based on what has worked and continues to work for us. If financial problems occur we are not responsible for them and advise that you speak to a professional. That being said, we believe wholeheartedly that the advice we give to you will help your financial situation greatly.