How to Be a Successful Teenager in 2022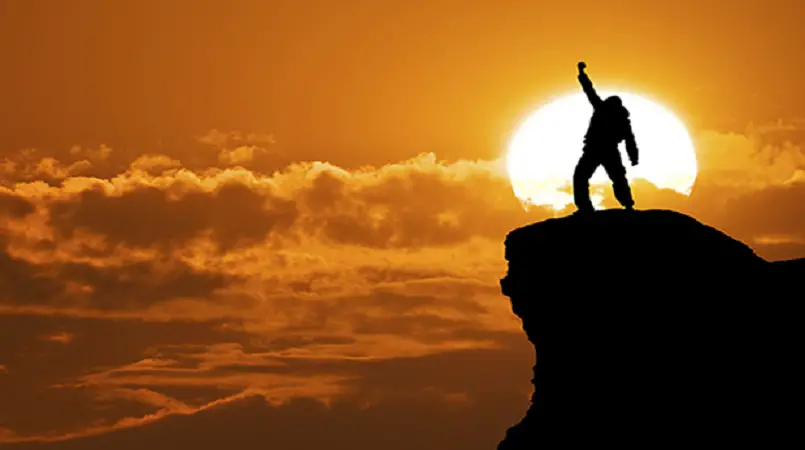 Welcome to this blog on how to be a successful teenager in 2021!
As said in many of my previous blogs, success does not have one exact definition. It means many different things to many different people. For some people, it could mean living a luxurious life and having loads of money. While for others, it is living a simple life and finding joy in every aspect of life. Regardless of what success means for you, it definitely includes achieving your goals and being the best person you can be.
Before I joined Teen Financial Freedom, I was always under the impression that only adults can be successful. They are the only ones that can make money. They are the only ones that can achieve their goals. And, they are the only ones that can live the life they want. But, over time, I learned that I was totally wrong. I have seen several teenage entrepreneurs or business people who make more than some adults. I have seen several teenagers who not only set goals, but achieve them. And, I have seen several teenagers who do what they want and live the life they want to have.
One of the biggest lessons I learned last year was that you shouldn't limit yourself to any possibilities because of your age. Just like how you see people in their late 60s or 70s finish college and graduate with a degree, you also see people who are just teenagers and have already made it big with a business or something else. This realization encouraged me to also do the same, which is why I was inspired to write this blog.
Regardless of what success means to you, you CAN be successful as a teenager and live a successful life. It all starts with the determination to do so. To be frank, if you were to ask me, "Are you successful?," I wouldn't know the answer to that question; however, I would definitely know that I am on the path to get there. I believe that success is a journey, not an end destination.
Here are 10 tips to help you get started and continue on that journey. Remember that these tips shouldn't define who you are, they should serve as guidelines to help you strive towards success. With that, keep reading below!
1. Have a daily routine
Having a daily routine is essential to be at the top of your game. It will help you stay organized, focused, and help manage your time better.

Plus, developing a routine that works for you has been proven to reduce stress, which we all struggle with, especially in school.

Your routine should be split up into at least 3 parts:
Morning
Middle of the Day
Night
Each category will serve its own purpose during your day. By completing your tasks and following a routine, you'll notice how much more productive you are.

Ultimately, this leads to getting more things done and that's the first step towards working on your success.

https://modernteen.co/how-to-be-a-successful-teenager/
To help you get started on this, check out my blog on creating and sticking to a daily routine as a teenager in 2021!
2. Keep educating yourself
"Education is the passport to the future, for tomorrow belongs to those who prepare for it today." – Malcolm X
Education and learning is a huge part of life, regardless of whether you are in middle school, high school, college, or have already gotten a career. Just because it is summer or you have already finished all 12 grades doesn't mean that you should stop learning.
A successful teenager will take their free time and put it towards learning new things and expanding their mind and knowledge. There are definitely topics that teenagers are very interested in that are not taught in school, one main subject being finance. After all, that is one of the purposes of this blog.
Always make it a goal to learn something new each and every day, no matter how old you are. This will help you make better use of your time and grow outside the classroom.
3. Set and accomplish your goals
You clicked on this blog to learn how to be a successful teenager. But, you can't define your success if you don't set goals. If you don't have any goals laid out yet, this should be your #1 priority. Write down any goal that comes to your mind; it doesn't matter whether they are small or crazy – a goal is a goal. Every goal is a win, and you should celebrate each and every one.
Some examples of goals you could set are making $100 a week, getting into a good college, and spending less time on your phone. Make sure that you set goals that you are passionate about achieving, as if you are not, there is no point in achieving them.
4. Surround yourself with good people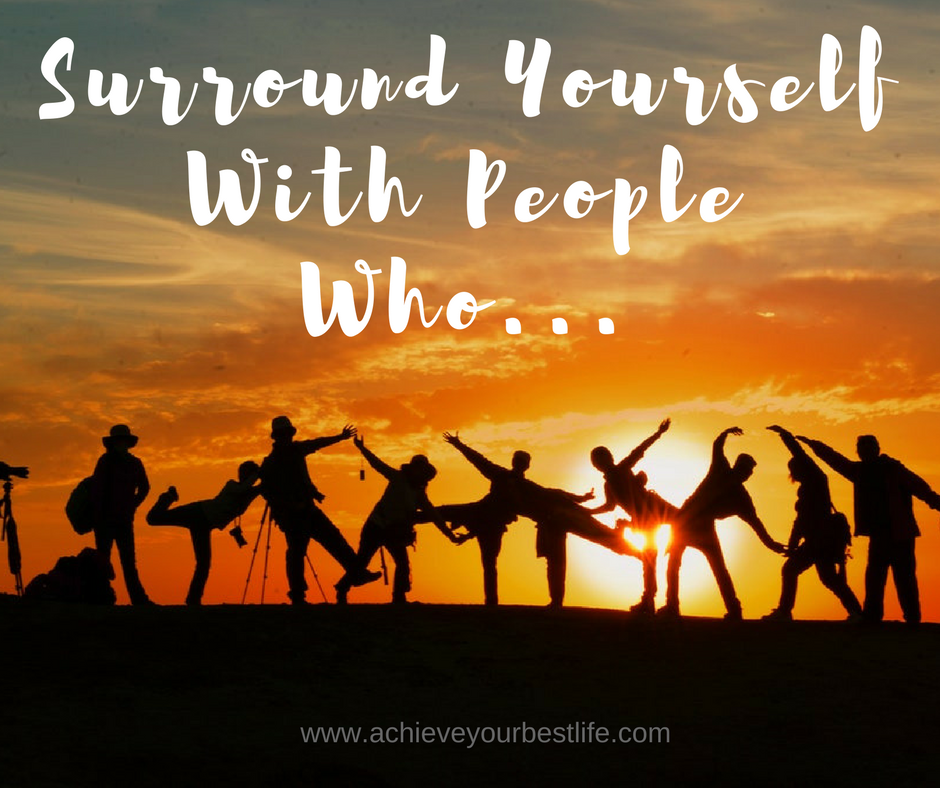 "You are the average of the five people you spend the most time with" – Jim Rohn
Cutting right to the chase, surrounding yourself with good people who inspire you to live your dreams and make you feel loved and supported is such a blessing in life.
As teenagers, we get influenced by others often, and sometimes that's not a good thing if others are doing things that are harmful to yourself. For example, taking drugs, drinking alcohol, being pressured into doing something, lying/cheating/stealing, etc.
Having a group of friends that you are comfortable with will help you stay away from danger and improve your mental health.
Spend time with friends who make you happy, and ditch the ones that don't!
5. Be yourself
"Success is nothing more than living your life according to your own truth and your own terms." – Robin S. Sharma
Think about it like this: If YOU want to be successful, you have to be yourself. It's your success, not anyone else's.
Success comes from yourself, from your thoughts and your heart.
The path you have to go in life is your path! Don't follow others. Now don't misunderstand me here, I think it is important to be inspired by others and draw similarities and new ideas, but you must find your own way to run, your own way to success. There are different roads for everyone, that's why we're all born different and we have different personalities. Each of us has our own story, you just need to have the courage to write it.

https://www.huffpost.com/entry/why-success-comes-from-be_b_10394762
Some tips to help you be yourself in a world full of social media and doubt are to listen to your inner self, be present, be brave, let go of the fear, express yourself, and trust yourself!
6. Do what you love
To be successful, you have to do and spend time on the things that you love. This will help you gain new skills, spend your time wisely, be productive, and develop your personality. For example, if you spend time playing basketball as one of your hobbies, you are not only getting some exercise in, but also developing a skill, being productive, and also having fun!
If you spend time doing things that you are not passionate about, that means that you are not on the true journey of success. You know that you are on the right journey when you are enjoying each step you take.
7. Accept your failures
It may sound odd, but failing is succeeding. When you fail, you learn how to get back, keep moving, and push through the tough times. If you never encounter any hardships or struggles along your journey, I assure you that that is not the journey of success. You won't be able to grow into a more confident and brave individual, you won't be able to make progress and see how far you've come, and lastly, you won't learn anything new.
So, why not accept your failures? Why not accept your failures if they are the things that are improving yourself and helping you become the best version of yourself.
The next time you fail, reflect on what happened and what you can learn from it so that next time you know what to do differently.
8. Stay active
Exercise is a necessity, no matter how old you are. It is always important to be active, as it helps you both mentally and physically. Keeping up with an active lifestyle is crucial for getting the energy to crush your goals and developing good habits.
You don't have to work out at a gym for 3 hours to be active. Maybe you could join a sports club at your school, go swimming, take a run or walk around your neighborhood, or just follow a 10-minute routine video on YouTube. The hardest part of it is starting, but once you do, you'll be unstoppable.
It also helps to set fitness goals that you want to accomplish. This will help you stop procrastinating and start exercising!
9. Draw your future
Life is full of amazing opportunities, new adventures, and so much more. We don't even realize how much we can do and accomplish until they actually happen.
if you want to be successful, spend some time with yourself and just imagine the possibilities you could have in the future. Think of your dream career, your productive lifestyle, your hobbies, and more.
Something that I'll be doing soon and you should, too, is to make a vision board! Add pictures and quotes and anything you want to include on it. Every morning, look at what you made and think "what can I do today to make that vision a reality?"
10. Live life to the fullest
Last but not least, live your life to the fullest! Be happy, have fun, and enjoy every moment you are given.
If you define success solely based on money, or popularity, you'll come to realize that it won't always add up. Strive for happiness because no matter what success is to you, happiness will always remain true and is the key to everything.
The first step to being successful is being happy, so why waste time now? Go do something you've always wanted to do and just live life!
Check out my blog on how to live life to the fullest as a teenager in 2021!
The Takeaway:
Anybody can be successful if they are willing to work hard and not give up. The journey of success is not a true journey if you don't overcome failures and keep going. As I said in the introduction, regardless of how you define success, follow these 10 tips to be a successful teenager in 2021:
Have a daily routine
Keep educating yourself
Set and accomplish your goals
Surround yourself with good people
Be yourself
. Do what you love
Accept your failures
Stay active
Draw your future
Live life to the fullest
Along with these 10 tips, I highly recommend checking out this video on how to be successful in life as a teenager. Also, regardless of whether you are a teenager or not, be sure to read the book, "How To Be Successful: Think Like A Leader."
As long as you think that you are being the best version of yourself and are happy with your lifestyle, you ARE a successful teenager. You don't need perfect grades or a perfect GPA to be successful. There is no such thing as perfection, but there is progress, and I believe that as long as you are making progress in life, you are on the journey of success. Life is hard as a teenager, there is no doubt about it. All you have to do is try your best, work hard, and look on the bright side.
The earlier you get on this journey, the better off you'll be in the future. Start now by practicing these 10 tips above and you'll be all set for whatever is to come in your future! Good luck and if you have any questions or comments on anything, feel free to type it below. I hope this article inspired you to work on yourself and strive for success (whatever it means to you!)
Next Steps
If you enjoyed this post, please make sure to comment your thoughts below and share it on social media!
Check out more content for:
Use this link to sign up for a brokerage account on WeBull and get TWO FREE STOCKS valued up to $1400 when you fund your account!
Learn how I was able to make $1,000/month as a teenager and quit my job by freelancing on Fiverr!
Join The Group Of Teens Dedicated To Achieving Financial Freedom
Disclaimer: Some of the links used on this site are affiliate links. At no additional cost to you, we receive a commission each time you purchase something through our link. It helps us cover the costs of running this blog. We only recommend the best products available.
Disclaimer: We are not experts or certified financial advisers. Our advice for you based on what has worked and continues to work for us. If financial problems occur we are not responsible for them and advise that you speak to a professional. That being said, we believe wholeheartedly that the advice we give to you will help your financial situation greatly.