February 2021 Monthly Blog Review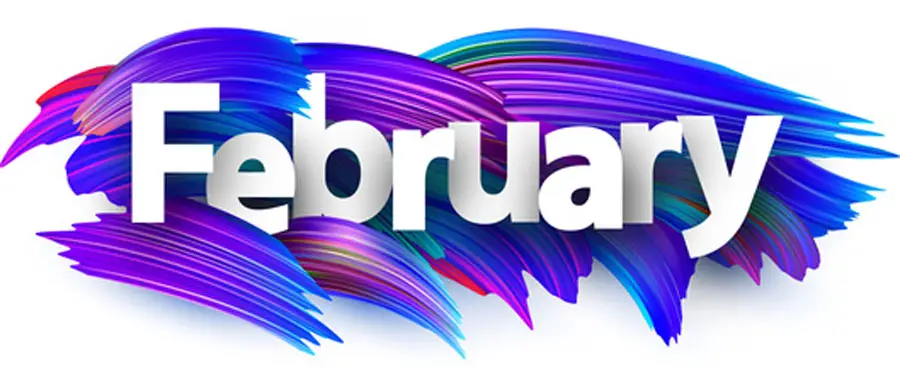 Welcome to this post about our February 2021 Monthly Review!
As mentioned last time, these monthly reviews will come out at the end of each month to help us reflect on the previous month and look forward to the next.
Once again we'll share some news, our monthly stats, discuss some future plans, then share some personal experiences from February.
New Blog Posts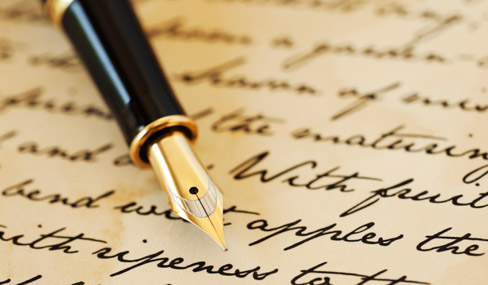 We went back to our normal content publishing schedule this month which is 2 posts per week. As a result, here are the 8 posts we published this month including this one:
Annoucements

March Challenges
Nothing crazy this month, but next month in March we plan on hosting a month long series of challenges. The challenges will be meant for teens to work toward personal and financial success.
Examples of things that will be included are:
Open up a Roth IRA
Wake up one hour earlier than normal
Save $10 today
Workout today
Read an article about investing
Stay tuned on our Instagram for more details!
What We Worked On

Podcast Recording
This month, Terry and I did several recording sessions for the podcast. Our goal is to have 2 month's worth of content backlogged by the time we launch.
Writing Blog Posts
Just wanted to give a quick shoutout to Dani for relentless cranking out the blog posts! Dani wrote five 2000+ word posts this month in the midst of having several other responsibilities as well…insane!
Weekly Roundups
Terry has been sending out his weekly roundup newsletters throughout the month which we've been getting some great feedback on. Hope you guys are finding some of those resources useful!
February Statistics
Unfortunately February slowed down a little bit in terms of traffic. It makes sense though when you consider February is a shorter month than normal. I'm also writing this post several days before the end of the month, so these numbers won't be entirely accurate. Here's our monthly stats:
7,400 User
20,000 Pageviews
170,000 Pinterest Impressions
170,000 Google Search Console Impressions
4,500 Google Search Console Clicks
These numbers were down roughly 20% from last month, but we're hoping to bounce back in March!
Personal Lives
Once again, going to give you guys some updates on our team's personal lives!
Jacob
While January was a crazy month, I think February might have been crazier somehow. The month started off as expected with me getting caught up with some scholarship and college stuff.
We then took a ski trip and on the last day found out that one of the people traveling with us tested positive for COVID-19. This forced us to have to quarantine for a week which really threw a wrench in my plans. It was incredibly frustrating and stressful to have to miss my first week back in school full-time and work around quarantine in several other ways.
This month I started doing free tax prep for people in our community through one of my classes. I'm shooting for 100+ hours of community service in the next two months, so I have spent a lot of time on that so far.
My freelancing business was crazy busy at the start of this month. But, I made some changes to my account about a week ago and that really slowed things down for now.
We weren't that busy as far as blogging goes this month, but plan to get back at it again next month.
My t-shirt business is a little stressful right now. We have several small, but important orders that we're working on and have had unexpected issues with.
There were several times throughout the month where I was extremely stressed out about everything that was going on. However, I managed to stay on top of things and think I had one of my most productive months of my life.
I tried time-blocking my calendar which has been working extremely well. I also tried a 1-3-5 prioritization method which worked decently well ((I'll share more about both of these in another post).
Overall, I feel good about what I got done in February and am looking forward to March. I have a lot less going on this month which should make a lot less stressful, but only time will tell.
Terry
My February has been all over the place! Some highs from the month for me have been a Vox writer reaching out to "interview" me for an article they were writing, partnering with another content creator on a podcast tomorrow, and possibly being interviewed for a Gamestop documentary. Crazy stuff!
One of the best things I did for my productivity this month was buddying up with a fellow college student to study regularly at the campus library. I work a lot better when I have in-person accountability, and when someone is sitting across the table from me also being productive. So shout-out to David (if you're reading this David, thank you)! 😄
Also, Jacob and I finished our goal of 10 podcast episodes recorded by our launch date, which I'm super excited for! I can't wait for you guys to check out what we've made so far.
The last high of the month I'll wrap up with is in regards to crypto. If you've been following the market lately you're probably familiar with how high it's been pumping (the entire market is around $1.5 trillion dollars now), and the crazy run Bitcoin has gone on (reaching a high of roughly $57k I think). The main thing I've had to keep in mind through this all is that I can't attach myself to whatever number my portfolio is showing on a given day, because nothing goes up forever. I'm fully prepared, and expecting, an ugly and bloody crash and I have to know I won't panic sell when my investments are down. As my crypto mentor says, "Plan your trade, and then trade your plan."
So now I'll touch on a couple of lows. One of the most frustrating things for me this month was the issues I was having with my PC and connecting to my dorm wifi/ethernet. Long story short, I had a really nice PC that basically sat on my desk unused for several weeks because of some strange connection issues I could just not figure out. The campus IT team finally helped me sort it out, which I'm super thankful for, so now I can actually start using it.
Productivity wise, my biggest hurdle has been my sleep schedule. I'm used to heading to bed when my family heads to bed, but in college everything is up to you to decide. What has started happening is if I have a bad day work-wise where I didn't get much done or have an assignment due the next morning, I'll find myself staying up to 2-3am to cram work and school in. The next day my productivity is killed, I'm tired, and I don't feel like working. By the time night rolls around, I usually have a bit more energy and am feeling motivated to work, but find myself going to bed way too late again. It's a vicious cycle.
Honestly, there are some moments when I think staying up late is actually useful. There have been a couple nights when I've stayed up late because I got into a flow of working and busted out like 10 hours worth of work in 5 hours. The issue is when I try to do that every night, which does not work whatsoever long term.
My #1 focus for March is forcing myself to go to bed by 11:00pm so I can wake up at least two hours before my first class of the day, which usually starts around 9:00am. It's probably going to be harder than it sounds because now my body is physically used to going to sleep late and waking up late, so I have to reset my body clock and sleep schedule. It'll be worth it though!
Dani
February was a pretty relaxing and productive month for me. I did not have any crazy plans or events for this month, so I took it easy. As for school, it is still remote and I have been completing my homework in a timely manner. I also decided my courses for the next grade, as I will be going into my first year of high school. I am pretty excited to start high school, but that's not until several months.
Regarding Teen Financial Freedom, I am happy to have been still writing one blog per week. Along with this, we are starting a couple of new projects in the next month, so stay tuned for challenges, a discord, and instagram lives!
This month, I had more meetings than usual with other commitments, but I enjoy attending them, so I don't really think of them as work or a busy thing to do. By blocking out times for meetings, I was able to create a new schedule that works for me. I have achieved my goal of working out 5 times a week, and I'm still working on waking up at 7 a.m. every day. I am quite disappointed with not being able to do so, but like all things, it takes time to master them. Moreover, I have started getting back to the habit of playing tennis, which I thoroughly enjoy. I am going to have to adjust my schedule a little bit to make time for both tennis and exercise. Anyways, I also set up my Notion, which is a great productivity tool to help organize your daily life and priorities.
February is a shorter month than usual, but like every month, I enjoy each and every day and make the best out of it. I am excited to go into March, and I don't expect that many changes with my daily schedule. I feel good about ending February on a positive note and starting March with excitement and focus!
The Takeaway
That's it! I hope you enjoyed this post. Please share any comments, questions, or ideas that you have down below! Also please share how your February went, as we would love to know! Best of luck in March!
Next Steps
If you enjoyed this post, please make sure to comment your thoughts below and share it on social media!
Check out more content for:
Use this link to sign up for a brokerage account on WeBull and get TWO FREE STOCKS valued up to $1400 when you fund your account!
Learn how I was able to make $1,000/month as a teenager and quit my job by freelancing on Fiverr!
Join The Group Of Teens Dedicated To Achieving Financial Freedom
Disclaimer: Some of the links used on this site are affiliate links. At no additional cost to you, we receive a commission each time you purchase something through our link. It helps us cover the costs of running this blog. We only recommend the best products available.
Disclaimer: We are not experts or certified financial advisers. Our advice for you based on what has worked and continues to work for us. If financial problems occur we are not responsible for them and advise that you speak to a professional. That being said, we believe wholeheartedly that the advice we give to you will help your financial situation greatly.