Definitive Guide On The College Admissions Process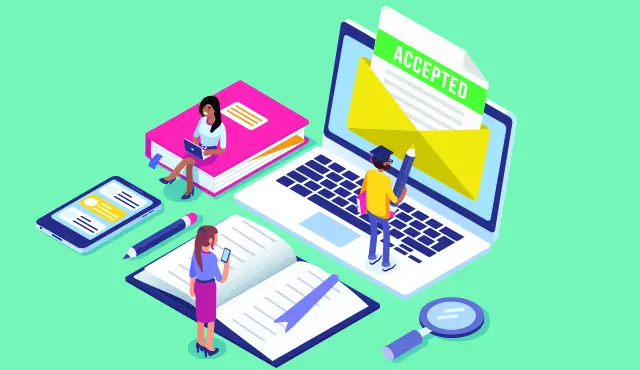 Welcome to this post, "Definitive Guide On The College Admissions Process"!
If we haven't met before, my name is Jacob and I am an 18-year-old high school senior. At the time of me writing this, it's late April of my senior year and I'm graduating in a month.
If you're a senior like me, it's likely too late for this post to be valuable to you. However, if you're anything younger than a senior, I guarantee you'll find some value in this post.
Why? Because who knows more about the college admissions process than someone who recently went through it. For the last year, I've walked through every step and have recently committed to a college.
In this post, I hope to walk you through the entire college admissions process from start to finish. By the end of this post, you should know exactly what you need to do next no matter where you are in your journey.
Let's get into it!
Phase 1: Research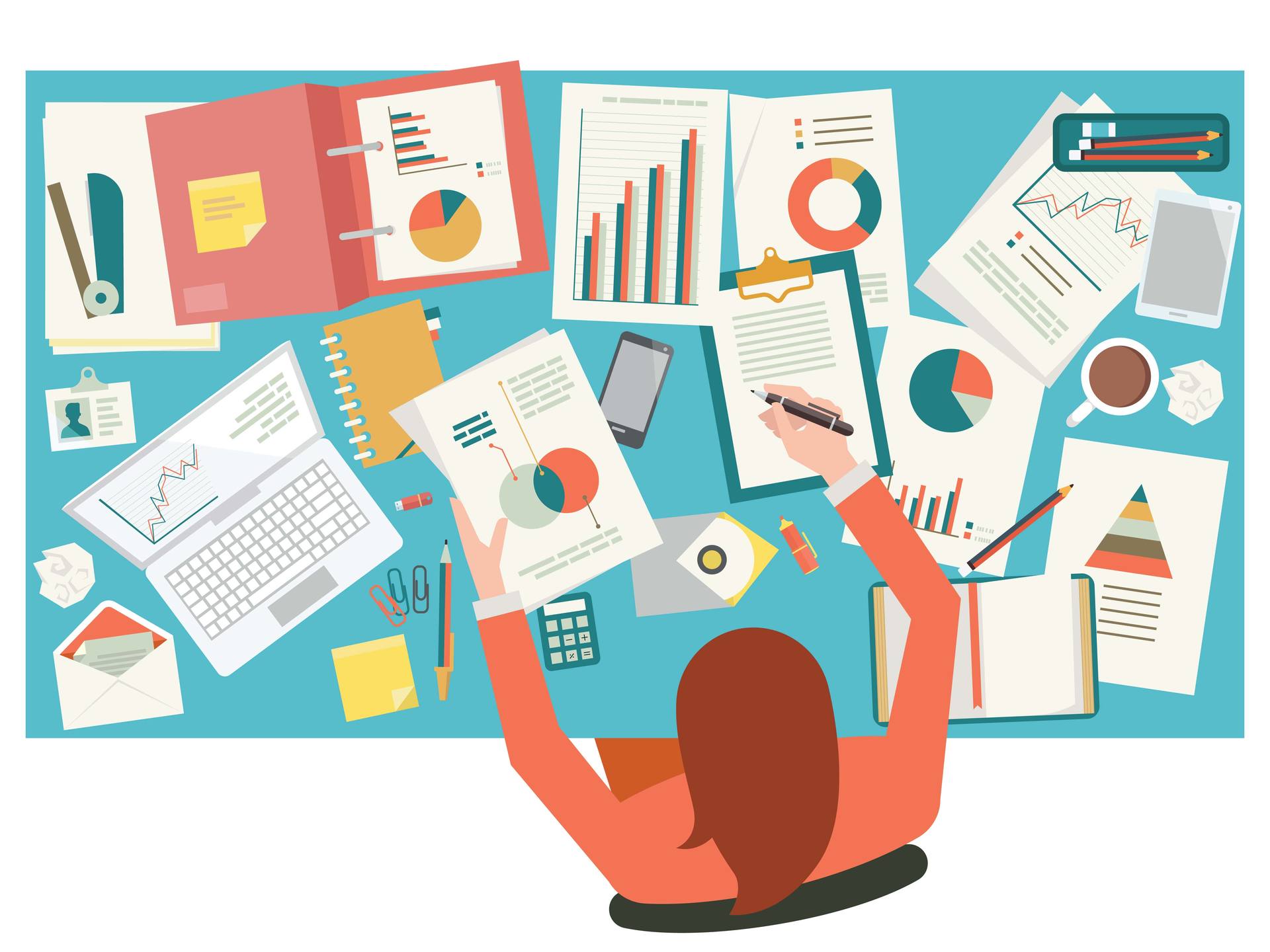 While the hope is that you would have thought about the college admissions process before senior year, it's not the end of the world if you haven't.
I had been on a few college visits and had done some research my junior year, but I didn't get serious about anything until my senior year.
I started doing a lot of college research the July before my senior year. At this point, I was trying to learn more about the college admissions process in general and research a few potential college options.
I created a college spreadsheet that listed all of my college options along with a few important factors for each such as:
Location
Hours From Home
Number of Students
Total Cost
My Estimated Scholarship
Acceptance Rate
Religious Affiliation
Public or Private
Rankings
Application Fees
Application Deadlines
These were the things that helped me determine whether or not I wanted to apply. I did this for around 30 schools that I was potentially interested in.
I know it sounds time consuming to research and record all of this information for that many schools, but trust me, it's a crucial part of making a good decision down the line.
You'll start to receive emails and mail from these colleges. I recommend you keep as much as you can for the colleges that you're interested in because it'll help out later!
You might also want to explore a few other options during this time. I remember that for awhile I debated whether or not I should go to college. Believe me, there's an argument to be made for both sides!
I also considered a gap year for awhile and I think it's a good option for anyone who's feeling a little burnt out from regular school. Ultimately, I chose to stick with a traditional college experience after high school, but it felt good to think these things through.
I would give yourself 2-3 months from July to September to do thorough research. Once you're done with that, you're ready to move on to the next step.
Phase 2: Applications

After your research is complete, it's time to apply to some schools! While this might be a scary thought to some, I believe this is actually the most straight forward part of the entire college admissions process.
How Many Colleges Should I Apply To?
You might be asking: How do I know what schools to apply to and how many I should apply to?
Well the answer is…it depends. Some people apply to only 1 college, I applied to 11, and some do even more than that!
However, looking back I wouldn't recommend applying to 11 colleges like I did. I ended up creating a lot more work for myself by not being clear on where I wanted to go.
Almost immediately after I finished all of the applications, I narrowed my list of 11 down to 7. This was because I got clear on my core values when it came to picking a college.
I realized 2 factors that were very important to me:
Cost – From the beginning I knew that I didn't want to go into debt to go to college. I should have focused on only applying to schools that would fit into my price range.
Location – I also realized that it was important to me to stay close to home, so I ruled out most out-of-state options almost immediately.
Really these 2 factors went hand and hand because the expensive ones were the out-of-state schools. Needless to say, I could have saved myself a lot of time by realizing these things from the get-go.
On the other hand, you have the people that only apply to a few schools. I don't think this is smart either. For one, you're putting all of your eggs into one basket. If you happen to get rejected from the only school you applied to, you may have some problems.
I also think it's a good idea to give yourself the opportunity to be surprised. The big reason why I applied to so many schools was because I was hoping to get some sort of scholarship that I didn't expect. I can't tell you how many times I thought to myself, "Why don't I just apply and see what happens?".
Thank goodness I did this because the one school that surprised me ended up being the one that I picked!
All that to say, I recommend you apply to 4-7 colleges. It's enough to where you're not in over your head but also enough to leave your options open.
How Do I Know Which Colleges To Apply To?
This is where your research starts to pay off, you should now have a pretty good idea of where you might want to apply.
Look at the list of factors you researched in the research phase and see which ones are the most important to you. For me, it was location and cost that were the most important. Then, find the schools that are the best for those factors and apply to those!
Another reason why I applied to so many schools was because their application fees were free. In my mind, if it's free you might as well apply and see what happens!
You'll also hear people talking about safety, target, and reach schools. Safety schools are ones you know you'll be accepted to based on the average ACT/SAT and GPA scores. Target schools are schools that are right at your level. Reach schools are ones where you don't have great odds of being accepted. I recommend you apply to 1-2 of each to diversify your options!
Finally, when choosing where to apply, trust your gut! In my case, I had always envisioned myself going to one of two in-state colleges so I applied to them. Based on your research, you should have a pretty good gut feeling of where you should apply.
When Should I Start Applying For Colleges?
I recommend you start applying to colleges in October for a few reasons.
October is college application month! Most of your peers will be applying during this month which means you can ask them for advice! Not to mention, teachers and counselors will be posting tons of information and advice as well.
There's a lot of special things going on during October. For example, in Colorado there's a free application day on October 13th. On this day, you can apply to any school within the state of Colorado for free! This means you can avoid hundreds of dollars of application fees! I recommend you do some research and find out if your state does something similar.
October just seems to be the best time. You almost have to wait until October for some applications to even open and to make sure you've done adequate research. However, you don't want to wait too long past October because applications start to have deadlines and you need to move on to the next steps.
How Do I Actually Apply To Colleges?
Before you begin applying, I recommend you try to gather all of the documents, information, and common questions that you'll be asked. This will make it easier to fill out applications quickly. I recommend you add a tab to your college spreadsheet with the following info:
Links to teacher recommendations
SAT scores and dates
Academic honors and achievements
Links to high school transcript
Extracurricular activities
Links to your resume
Once this info is gathered, it'll be time to crank out the applications! Obviously you should start with the applications that are due first and work your way through.
You might want to create another tab in your spreadsheet that keeps track of all of the emails, usernames, passwords, and security questions that you used to create your applicant logins.
I recommend you do 1-2 applications a week throughout the month of October. This should have you finished with the application phase by November.
Phase 3: Scholarships

The next phase after applications is scholarships! Remember when I said that the application part of the college admissions process was relatively straight forward? Well, I can't exactly say the same about scholarships.
I'll preface this by saying that I hate scholarship applications! I find them incredibly hard to navigate, inconsistent, and overly abundant with essays.
Now my opinion of scholarships may be shaped by the fact that I've only ever won a few small scholarships (most of which I was guaranteed to win something), but I think most people will agree with me.
Even though I'm not a huge fan of scholarship applications, I still have done every single one I have come across so I can at least say that I did everything I could.
Here's what I did in regards to college specific scholarships:
I spent some time researching scholarship opportunities at each college that was still on my list.
I gathered the name, link, and deadline for each onto another tab of my spreadsheet.
Cranked out the applications one by one until I was done.
When I say I cranked them out, it really took me from November to February to finish all of them. It was INCREDIBLY difficult to find the motivation to do them in the beginning.
However, I came up with a handy trick. I compiled a list of every essay I had ever written onto a spreadsheet (I know…another spreadsheet?!). I wrote down each one's title, context, and category. Then, each time I had to write an essay, I consulted the list I made.
I would almost always be able to recycle a previous essay for the new prompts. It made the essay writing much faster, however it's still not enjoyable.
While it's not enjoyable, you just have to power through it. Just do one application at a time and tell yourself that you'll be done eventually.
Phase 4: Decision Making

So know you've done the research, applications, and scholarships. It's time to make a decision! While you should now have 2 months from March to April to make your decision, don't procrastinate!
This is where you need to dive deep into the research once again in order to make an educated decision.
College Visits
If you haven't already gone on college visits to the top schools on your list, I would recommend doing it during this time.
College visits are a great way to learn more about the college and get a feel of the campus.
I found it valuable to get information from the tour guides and other faculty I met with.
At some schools I felt like I was in the ghetto, while others felt like I was at a real university. At the school I ended up picking, everything just felt right.
Ask Questions
At this point I reached out to each university still on my list and asked a few important questions that I still hadn't answered. Most of these questions were specific to my personal situation.
Some questions I asked were about which of my dual enrollment classes would transfer, what other scholarship opportunities were available, and a few other questions about my financial aid.
I attended several webinars, calls, and meetings with each college as I tried to learn as much as I could about each.
What I found extremely helpful was a final call with my counselor from the college I picked to clarify a few final details before I committed.
If you're about to spend 4 years and thousands of dollars on an education, you have the right to ask some questions!
Know Your Factors
The next thing you'll want to do is identify the most important factors in your decision. You'll need 10 for the decision making method I'll talk about in the next section. My 10 most important factors were:
Cost
Faith Opportunities
Business School
College Experience
Pride/Prestige
Number of Students
Male to Female Ratio
Career Opportunities
Distance from Home
Geographic Location
Research these factors extensively and have a grasp on where every school stands on each.
Decision Making Methods
Now it's time to make your decision! I utilized 3 decision making methods to help me out:
Weighted Average Decision Matrix – This is a fairly complicated decision making method that I've talked about before on the blog, but I'll just link to an article here about it. It involves ranking your 10 factors from most important to least important and weighing each accordingly. The factors that matter most get more points than the factors that matter as much.
Sticky Note Rankings – I did a fun activity with my family where I wrote each factor on a sticky note. Then, I listed the top 3 schools for that factor on each sticky note. If a school was 1st they got 3 points, if they were 2nd they got 2 points, and if they were 3rd they got 1 point. The school that gets the most points wins! It's similar to the previous method, expect each factor weighs the same amount.
Trust Your Gut – Finally, you just need to trust your gut. At this point you should have a pretty good idea in your head. If you had to pick, which school would you pick? If it's not obvious, just know that there really are no bad options. Go with your gut and you'll be just fine!
When you combine these three decision making methods, I really believe that you'll feel confident in making a decision. In my case, each method pointed toward the school that I ended up choosing so I felt good about it.
Phase 5: Follow Through
Congratulations, you've made your decision! At this point, take some time to relax, celebrate, and reward yourself for your hard work.
However, know that the hard work isn't done just yet. You still have several steps to take before you're on campus. Some of the main ones will be:
Enrollment Deposit – In order to officially commit, you'll need to put down some sort of enrollment deposit.
Notify Colleges – It's also polite to inform the other colleges on your list that you won't be attending. This can be done with an online form or an email.
Read Through Information – Remember earlier when I said you should keep all mail and emails from colleges on your list? This is where you should go back through and read all of that.
Housing Application – The last major application (and the most fun one) is the housing application. Spend a good amount of time on this to ensure you get connected with good roommates.
Start Planning – Finally, start planning for things such as your social life, your visits home, your classes, and how you'll finance college.
There may be more steps than I mentioned, so I would recommend finding a "Next Steps" or "Admitted Students" checklist from your college to follow.
The Takeaway
That's it! There's the definitive guide on the college admissions process! Hopefully, you don't feel too overwhelmed by what I just mentioned. Yes, it is a lot, but it's all very manageable as long as you take it step by step. Please let me know if you have any comments, questions, or concerns down below. Otherwise, best of luck on your college admissions journey!
Next Steps
If you enjoyed this post, please make sure to comment your thoughts below and share it on social media!
Check out more content for:
Use this link to sign up for a brokerage account on WeBull and get TWO FREE STOCKS valued up to $1400 when you fund your account!
Learn how I was able to make $1,000/month as a teenager and quit my job by freelancing on Fiverr!
Join The Group Of Teens Dedicated To Achieving Financial Freedom
Disclaimer: Some of the links used on this site are affiliate links. At no additional cost to you, we receive a commission each time you purchase something through our link. It helps us cover the costs of running this blog. We only recommend the best products available.
Disclaimer: We are not experts or certified financial advisers. Our advice for you based on what has worked and continues to work for us. If financial problems occur we are not responsible for them and advise that you speak to a professional. That being said, we believe wholeheartedly that the advice we give to you will help your financial situation greatly.