2021 Annual Blog Review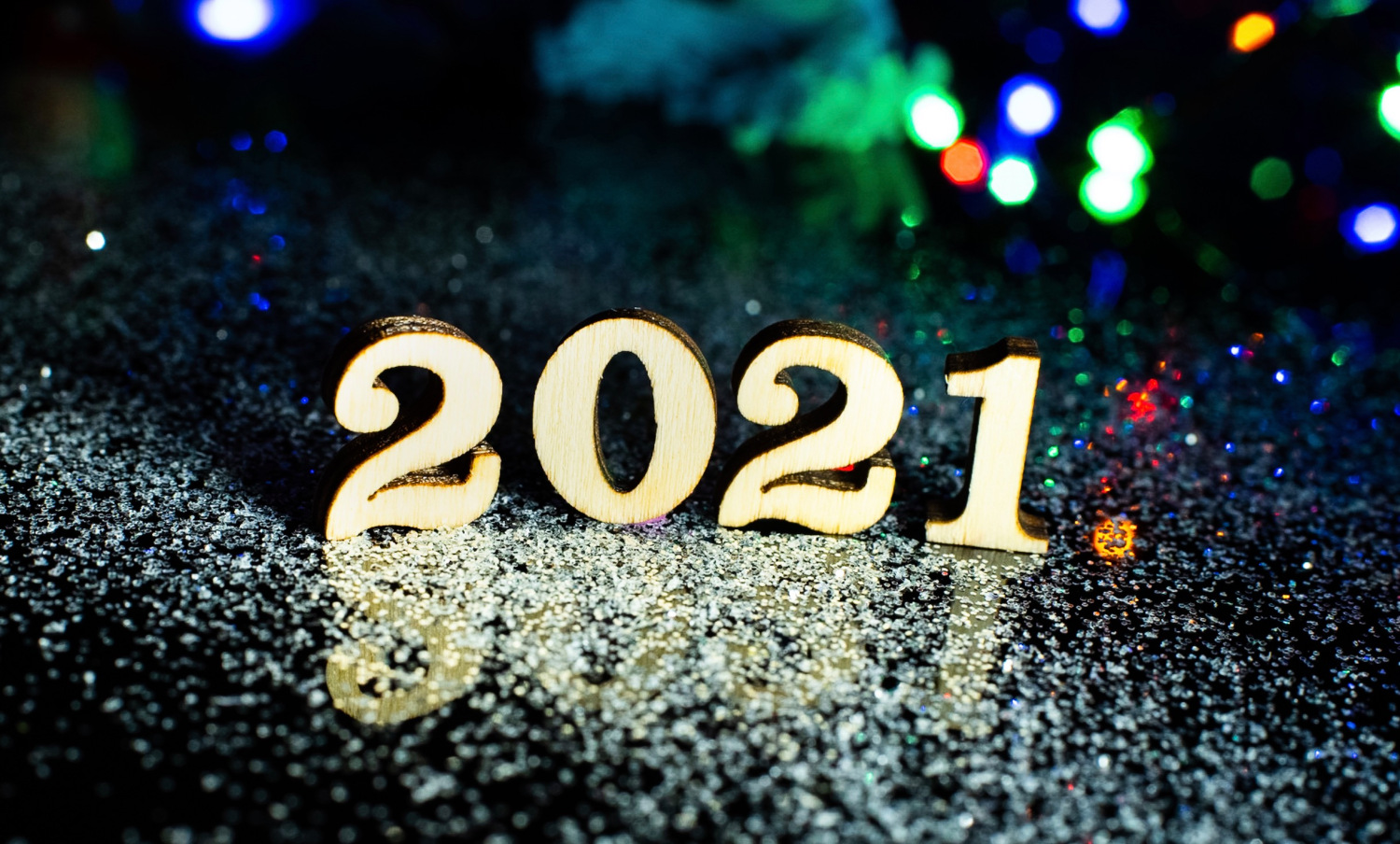 Welcome to this post, 2021 Annual Blog Review!
It's hard to believe yet another year has gone by. I think most of us still feel like we're in 2020, right? It seems like the last two years merged together into one really hard year for a lot of us. I remember setting my 2020 goals just like it was yesterday. I had big plans for the new decade, and I'm sure a lot of you did too. Unfortunately, those plans were forced to quickly change as COVID-19 began to take over the world. The next few months blurred together and before we knew it, 2022 was upon us.
A lot has happened for us personally the last 2 years, but there is one thing that has been a constant: Teen Financial Freedom. I started this blog 6 months before 2020 in the summer of 2019. I honestly didn't know what I was getting into and where I would go with it. One thing is for sure, I never thought I would make it this long. I would have quit a long time ago if it weren't for a few people stepping in to join the team and help me continue this endeavor. I'm incredibly grateful for each person who has helped contribute to TFF.
With that said, there were some big changes to TFF this year, and we wanted to dedicate a post to talk about them. So without further ado, let's get into it!
New Podcast
The first big change to TFF was our new podcast that we launched at the start of this year! Toward the final months of 2020, we were presented an opportunity. Caleb Guilliams, a friend, mentor, and fellow financial literacy advocate at BetterWealth offered to host a podcast for us. He really liked what we were doing and wanted to support us in any way that he could. He suggested that we enter the podcasting space and offered to help us get it started.
So, we spent the first few months of this year gearing up for that. We had lots of planning, setting up, and recording to do. We had to build up a buffer of 10 episodes before we launched, and honestly that took us a while to do. But eventually, we had everything in place and we launched the podcast in April of this year.
Since then, we've seen some incredible progress made over there. We were able to publish 70 episodes in 2021, which is insane! Not only have we become much better at podcasting, but we also got to interview a lot of cool people through our podcast, and we've seen quite a bit of growth in our analytics as well! The following graph is of our downloads over the last year. You can see some crazy growth that appears to be almost linear. We're super excited to continue this and see how big we can grow it over the next year.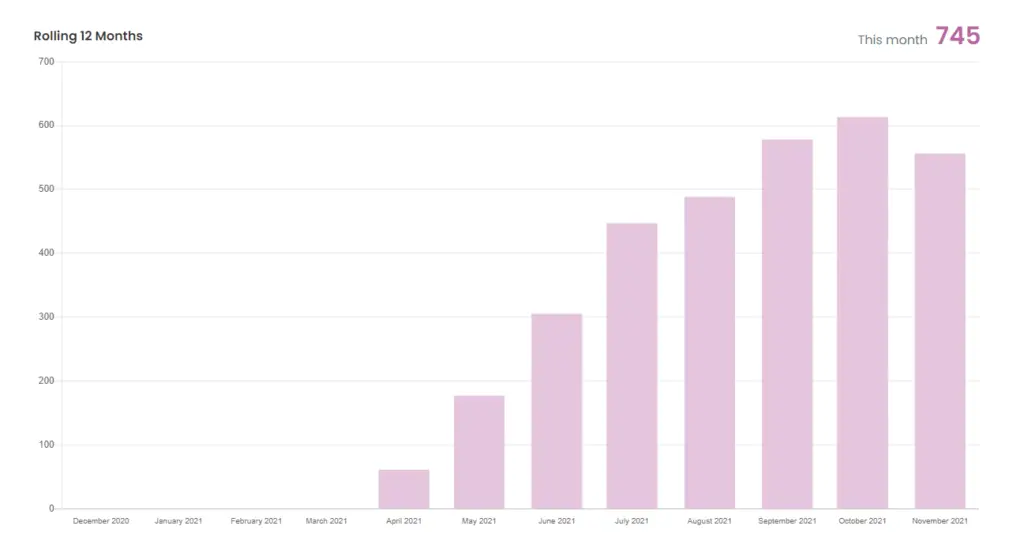 New Team Members
The podcast kept us busy for the start of the year, but once summer hit we were ready to move on to something else. We knew that we needed to work on expanding our team in order to move forward with TFF. With a ton of work over the summer, we were able to add 3 new team members, doubling our team size to 6 people total.
The first was Ruby, a high school student and graphic designer based out of Texas. She approached us by asking if we wanted to pay for her website design service, but we were able to negotiate with her and bring her in as part of the team! She now works as our social media manager and helps with design aspects of TFF.
The next to join was Ian. Ian is a high school student and entrepreneur based out of California. He approached us and asked if he could join the team. We of course wanted all the help we could get, but we needed to find a good role for him. Luckily he had some good ideas for how he could help and we ended up bringing him on as our podcast manager. He helps coordinate everything for our podcast and general communications as well.
Finally, we have Chase. Chase was the one who required the most convincing. Chase is also a high school student and entrepreneur based out of Michigan. He started his own podcast just months before we started ours. He was off to a fast start with his, but we noticed he ran out of steam. So, we approached him and asked if he wanted to join us for some extra help with consistency. He agreed, left his podcast, and joined ours as one of the main podcast hosts. We're still getting a good system in place, but he's going to start recording a lot more interviews with big name guests next year!
We're super happy and grateful to have each member be a part of the team. I had the realization this summer that we were assembling a dream team, and I was so excited to be a part of it. These are some incredibly high achieving teens who have started and run businesses, organizations, etc. Each team member from across the country has a unique set of skills, perspectives, and experiences they bring to the table. I'm so excited to see what this team can do in 2022!
Annual Statistics
I thought another thing I could do in this post is share some of stats from the blog and podcast over the last year. Unfortunately, we saw a major downturn in our blog stats at the start of this summer. I'm not exactly sure why this happened. At first, I thought it was because the world was opening up and people were going out, traveling more, and spending less time online…at least that was a theory I heard. Who knows if that is accurate or not, however our website and a lot of other websites did see a dramatic decrease in traffic around the same time. Anyways, here are our organic search traffic stats for the blog: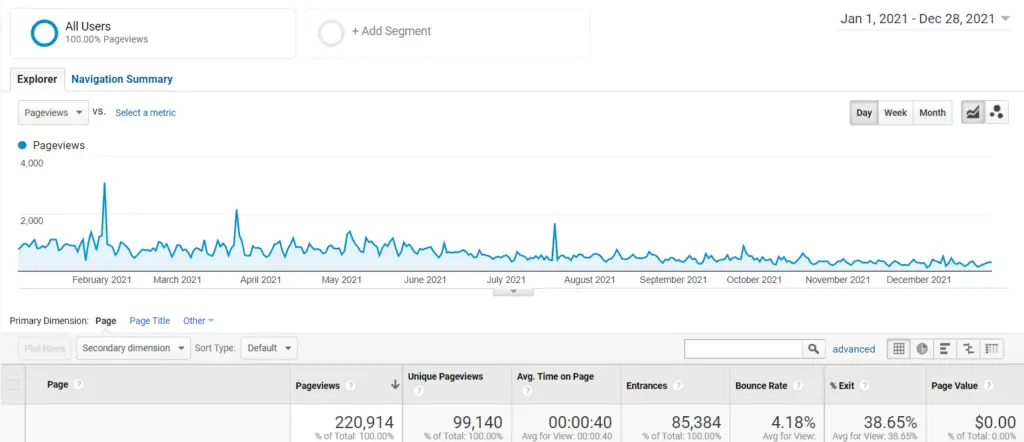 You can see the big drop off in the start of summer and things have trailed off ever since. I kept waiting for the day when our stats would shoot back up to where they were, but I'm still waiting. For now, we're going to remain consistent and hope things rebound soon.
While the blog has been struggling, the podcast is taking off. I'll show the podcast analytics again just to show how crazy that growth has been: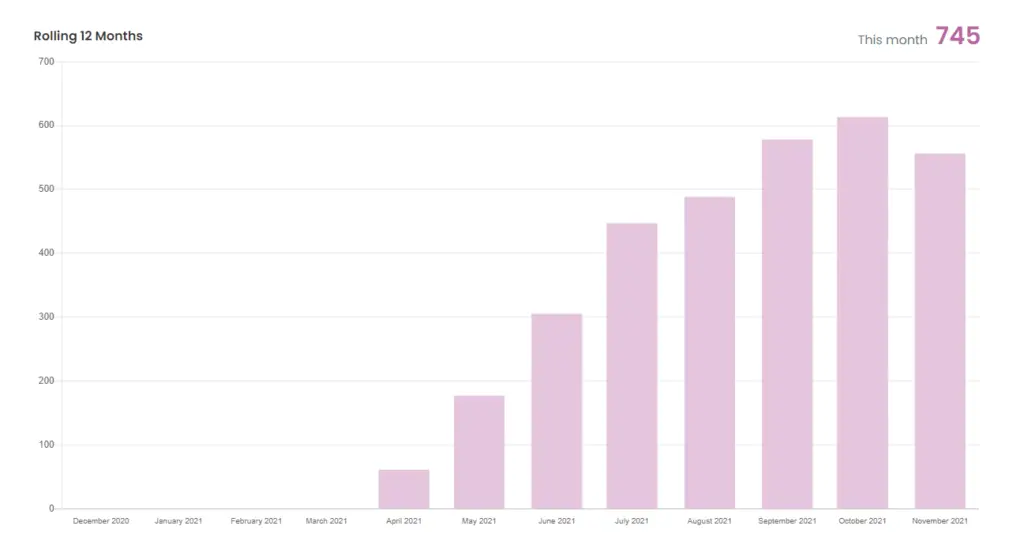 Plans for the Future
So that brings us to today, the end of 2021 and the start of the new year. You might be asking, what are our plans for the future with the blog, podcast, and whatever else we have planned?
First and foremost, we have no plans to stop blogging anytime soon. Yes, our stats aren't where they once were, but we still believe that if we remain consistent they will bounce back one day. We enjoy blogging as it is a means of us reflecting in our own lives so we don't want to stop just yet.
As far as the podcast, we want to double down in 2022. We see huge potential in this space right now and can't wait to see where it takes us. We plan to produce higher quality content and bring on bigger name guests. Right now we're struggling to produce enough content, but with the new year coming around, we want to refocus on the podcast.
Finally, we have one other big thing in the works right now. For the last year, we've had the idea of creating an all-in-one financial literacy course for teens. We want this course to help complete beginners understand all of the basic topics in the finance world. Terry has been heading the development of this course, and we're closer than ever to seeing it actually come to fruitation.
The Takeaway
That's it. There's our 2021 Annual Blog Review. I hope you enjoyed reading this post and seeing how far we've come in 2021. It was truly a crazy year and we can't wait to see what's in store for next year. Stayed tuned for a few more days to see our personal reflections on the year, you won't want to miss that post. In the meantime, I hope your 2022 gets off to an awesome start and we hope you have the best year ever. Best of luck on the new year!
Next Steps
If you enjoyed this post, please make sure to comment your thoughts below and share it on social media!
Check out more content for:
Use this link to sign up for a brokerage account on WeBull and get TWO FREE STOCKS valued up to $1400 when you fund your account!
Learn how I was able to make $1,000/month as a teenager and quit my job by freelancing on Fiverr!
Join The Group Of Teens Dedicated To Achieving Financial Freedom
Disclaimer: Some of the links used on this site are affiliate links. At no additional cost to you, we receive a commission each time you purchase something through our link. It helps us cover the costs of running this blog. We only recommend the best products available.
Disclaimer: We are not experts or certified financial advisers. Our advice for you based on what has worked and continues to work for us. If financial problems occur we are not responsible for them and advise that you speak to a professional. That being said, we believe wholeheartedly that the advice we give to you will help your financial situation greatly.